It's GAMEDAY! Come out to Southerner Stadium to cheer on the football team as they take on the Stuttgart Ricebirds! Kickoff is at 7:00PM and if you can't make it you can catch all the action on Southside Live! #GoSoutherners #BeatStuttgart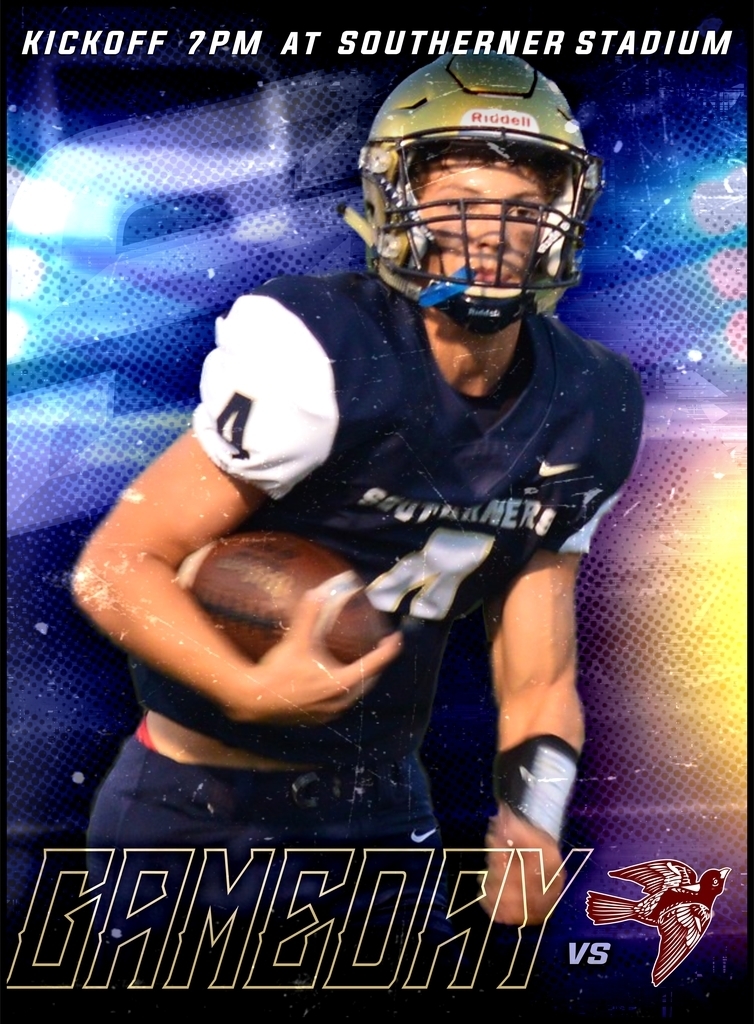 Food Drive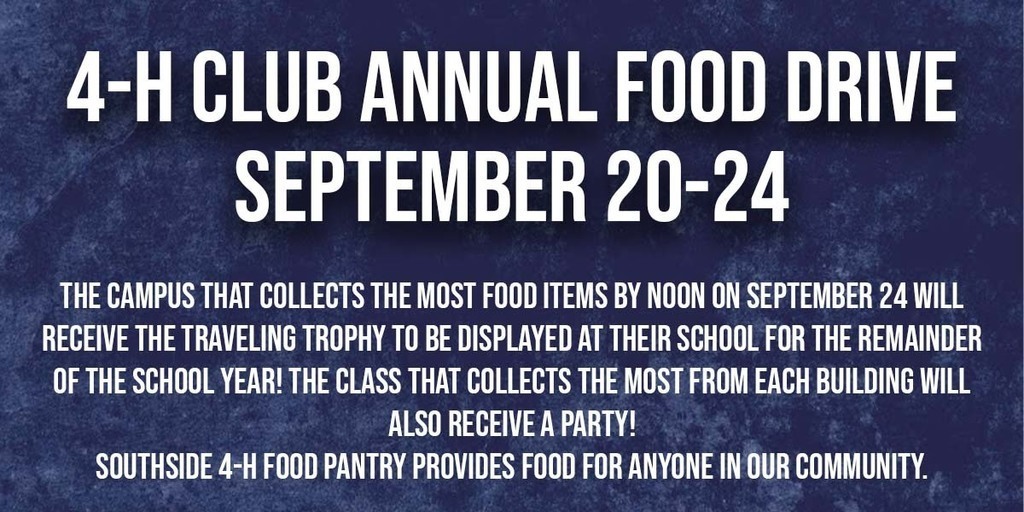 Athletic Update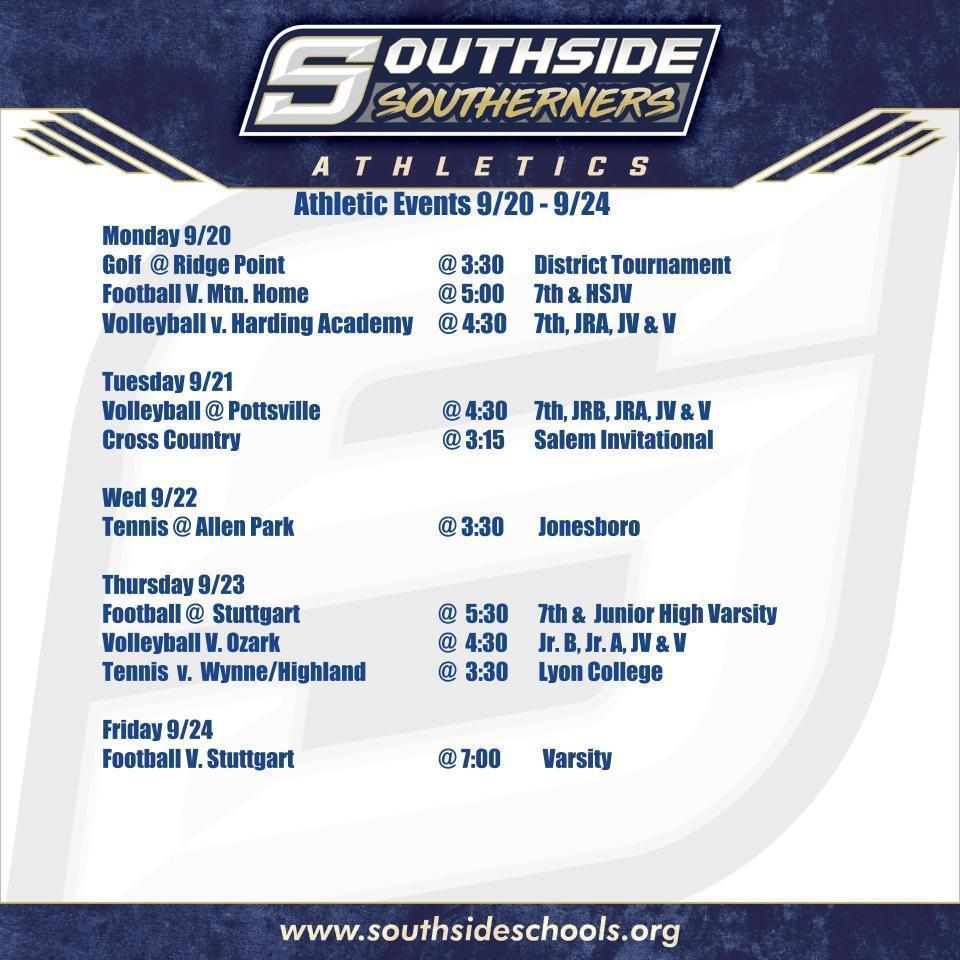 4-H Food Drive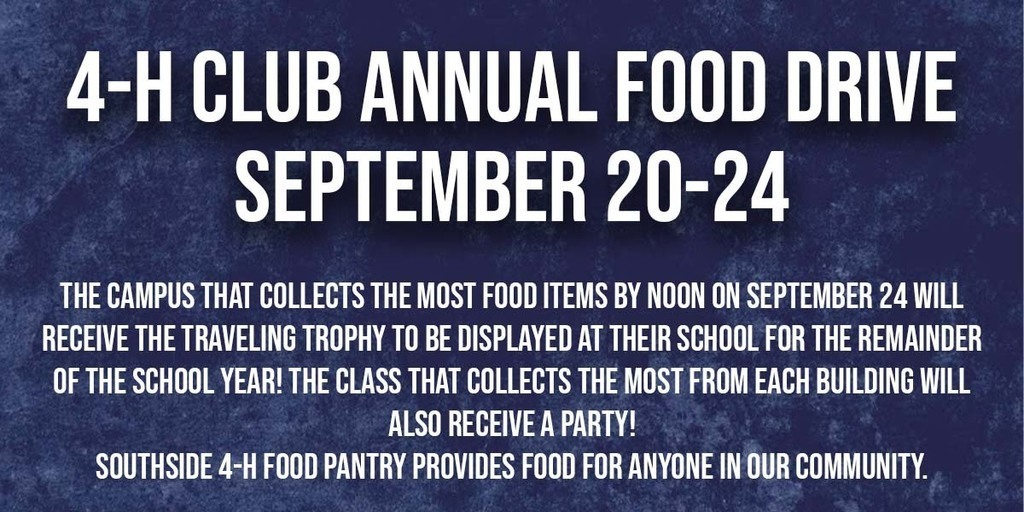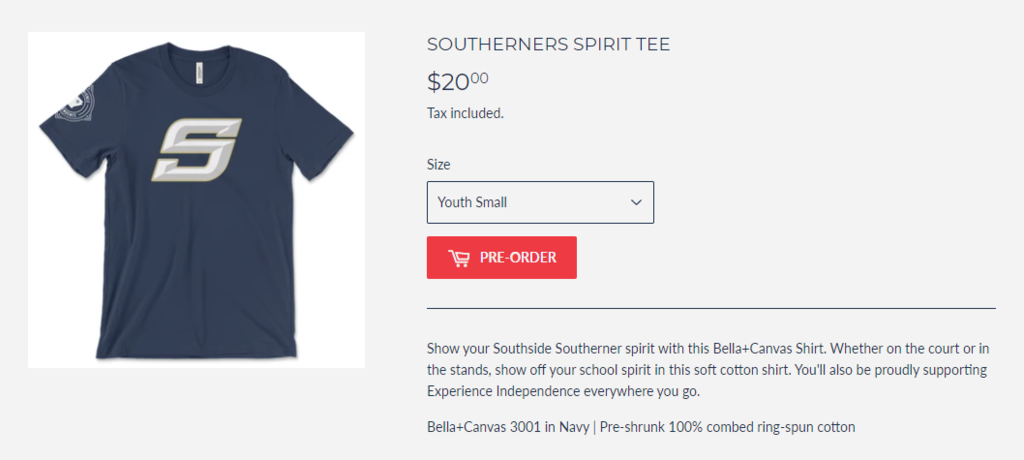 Athletic Update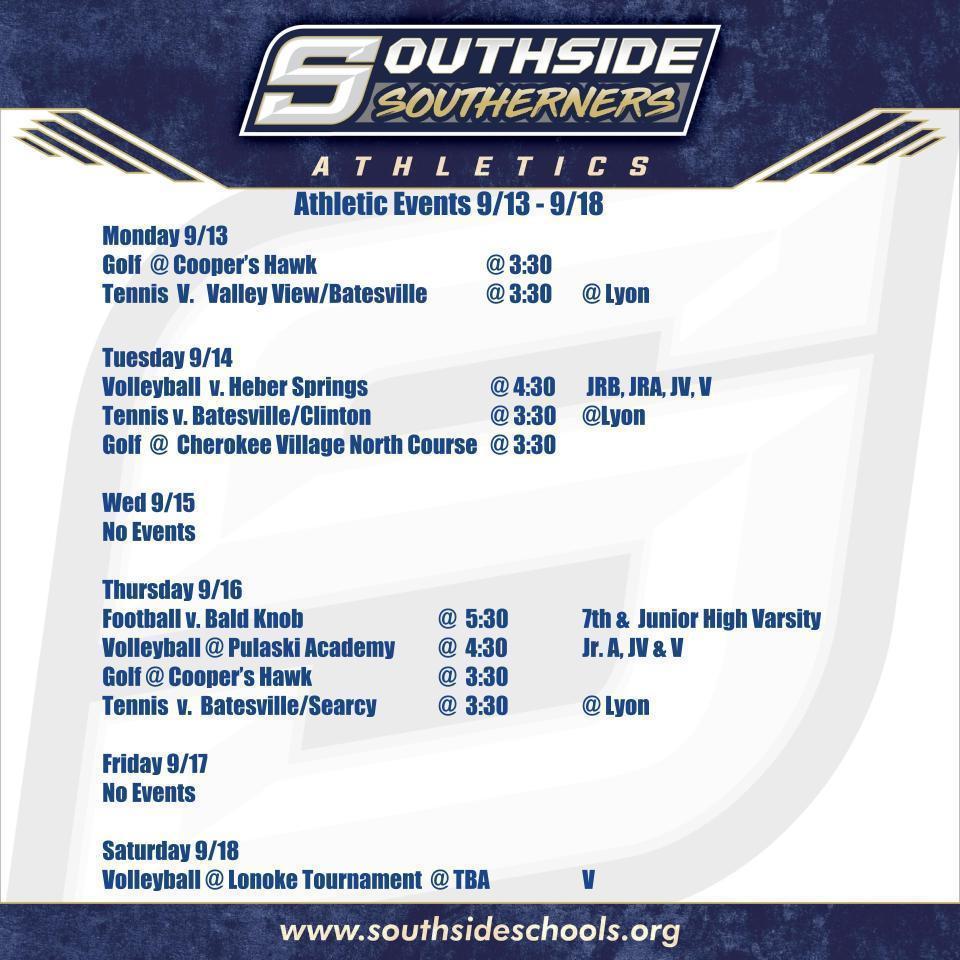 It's GAMEDAY! The Southerners play host to the Trumann Wildcats tonight at Southerner Stadium! Kickoff is set for 7PM and as always if you can't make it to the game you can catch all the action on our student-led broadcast on Southside Live! #GoSoutherners #BeatTrumann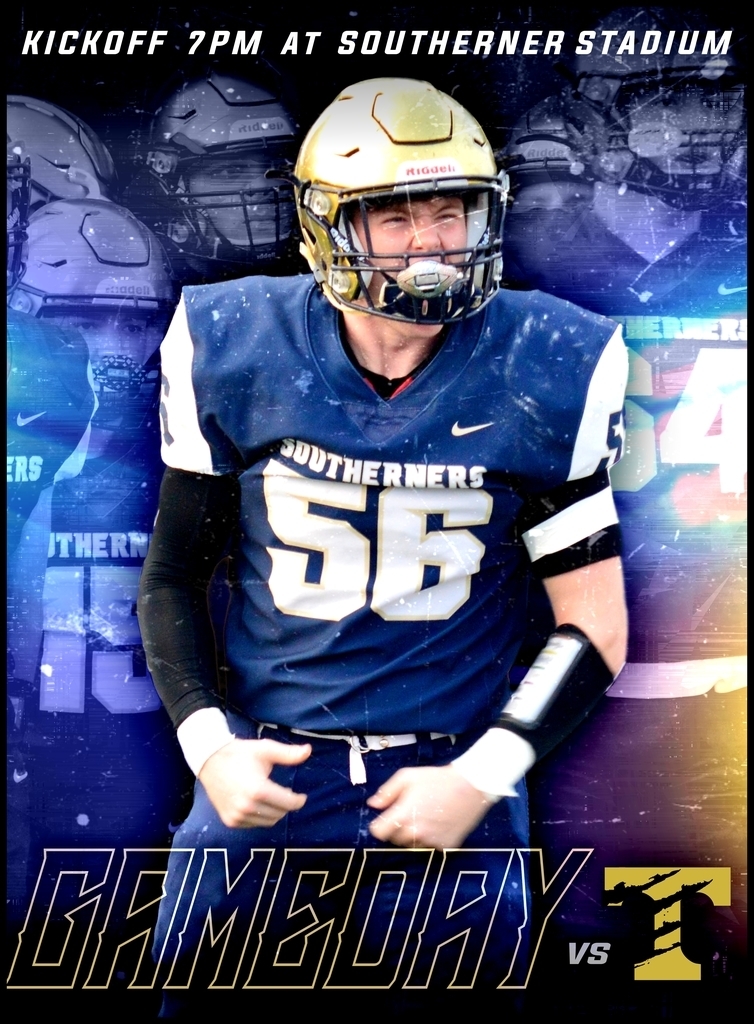 Athletic Update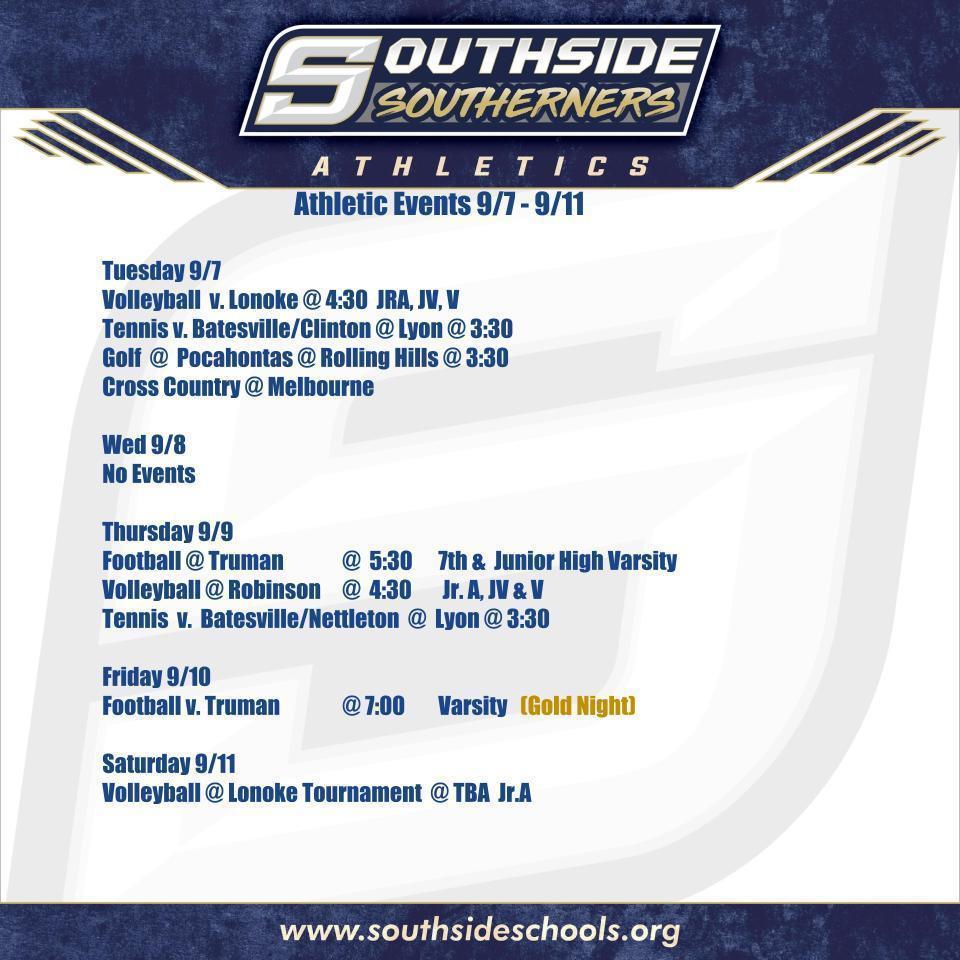 It's GAMEDAY at Southerner Stadium! Come out tonight and support our football Southerners as they host the Mayflower Eagles tonight at 7PM! If you can't make it to the stadium you can watch the all the action streaming on Southside Live. #GoSoutherners #BeatMayflower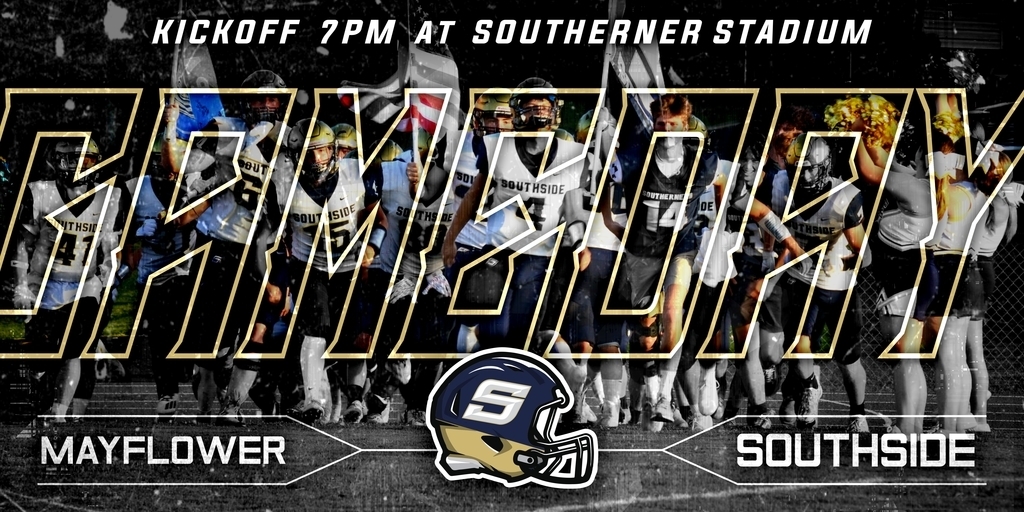 Professionals who are going through the Batesville Leadership program visited Southside Schools to learn more about the programs offered. After touring the High School and hearing from Principal Hodges about the opportunities available to students, attendees gathered in the auditorium to hear from two seniors at Southside. The students talked about their future stories and how Southside Schools have provided them with the tools they need to pursue their goals. Superintendent, Mr. Stevens wrapped up the visit with a question and answer session and discussed the plans for the future of the school.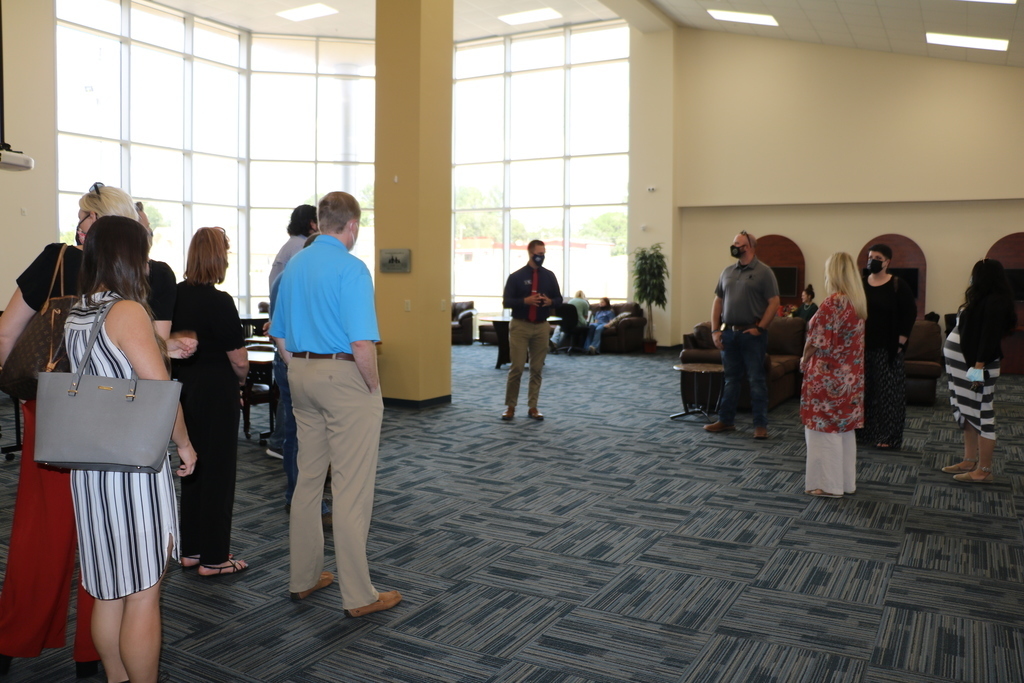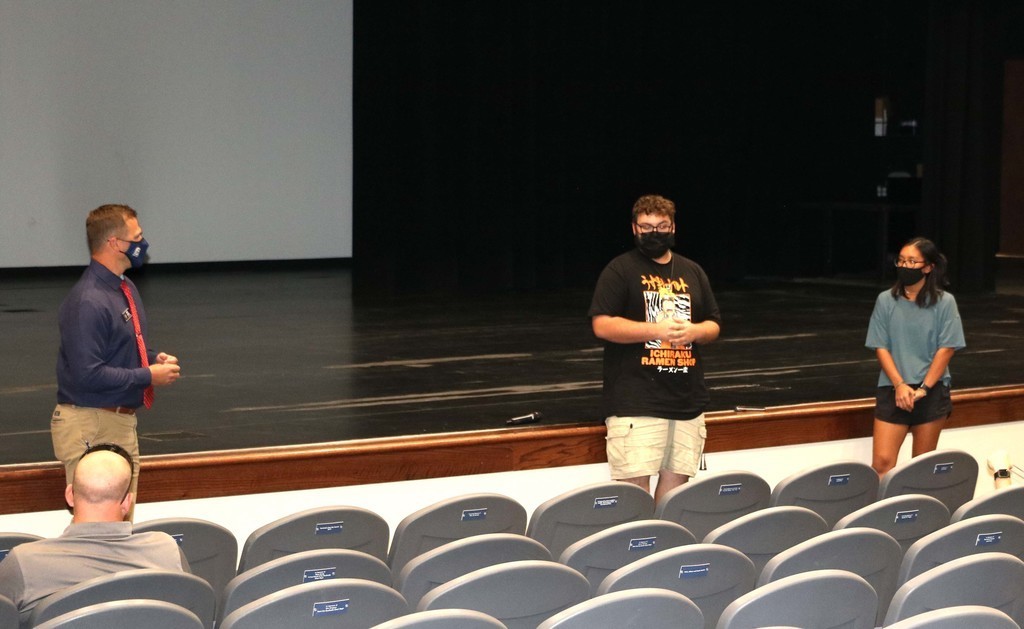 It's GAMEDAY! The Southerners travel to Pocahontas tonight to take on the Redskins. Kickoff is set for 7:00PM and if you can't make it to the game you can watch live on Facebook with Southside Live!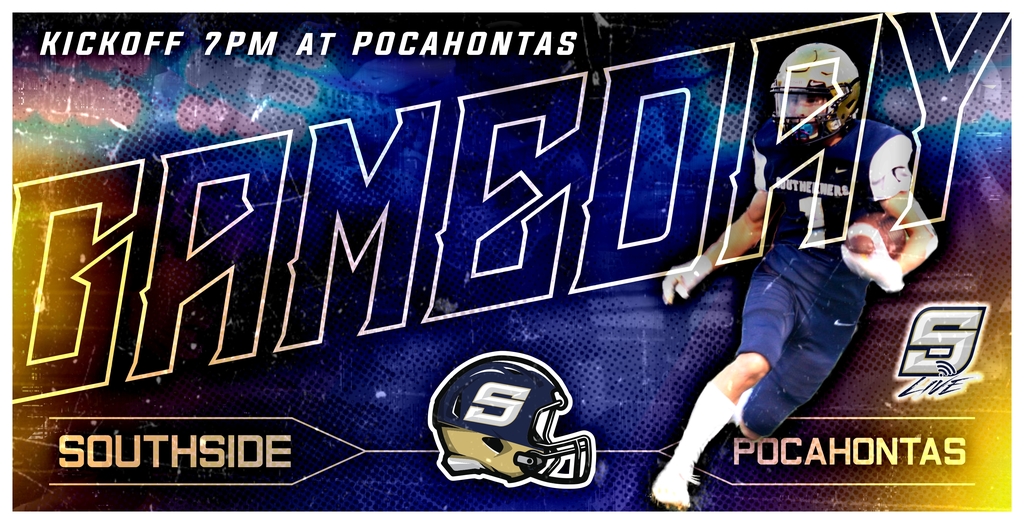 Athletic Update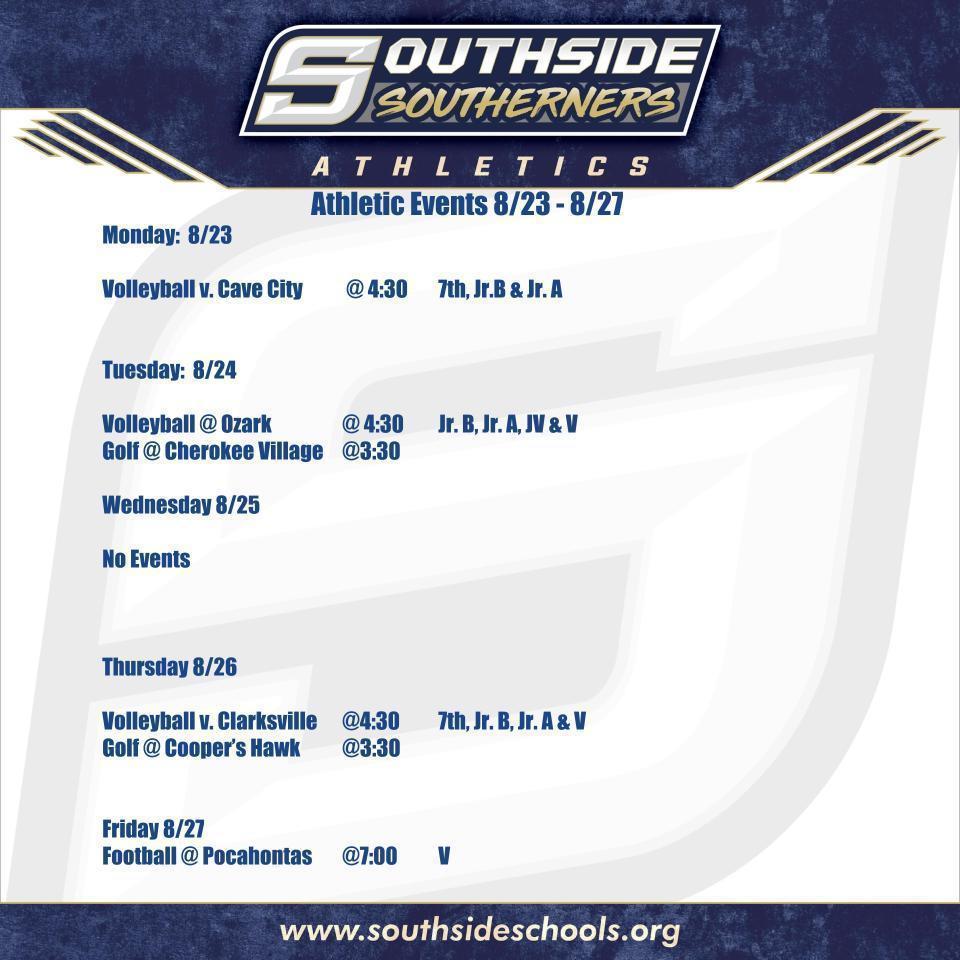 The annual Mudbug Golf Tournament is right around the corner! Sign your team up today for this awesome event happening Saturday, October 2nd! Click this link for the entry form:
https://5il.co/xk3t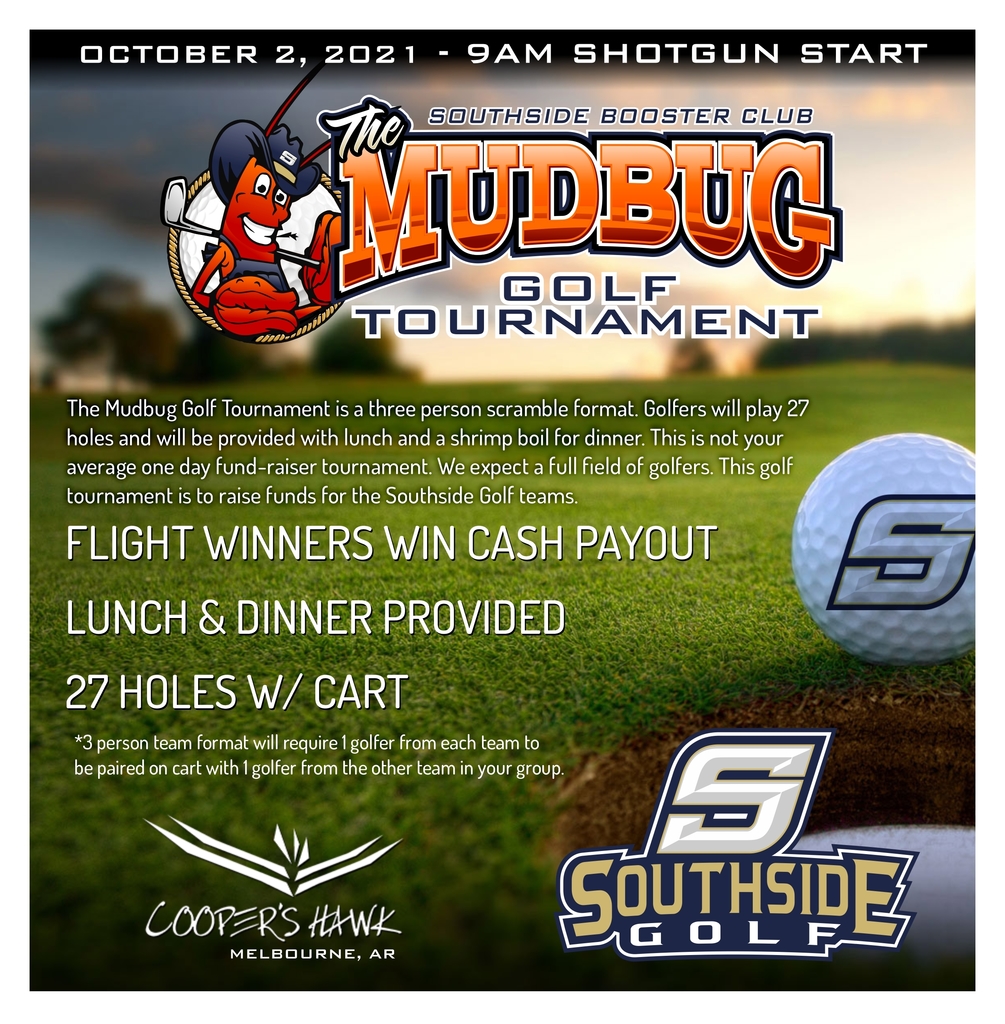 A bus question hotline will be available this coming Sunday and Monday for families to call with any bus related questions that you may have. Routes have not been altered from last year, therefore if you have not changed your residence your bus animal and route will stay the same. The bus hotline number is 870-251-4020 or if you would like to email your bus related question you may do so at
bus@southsideschools.org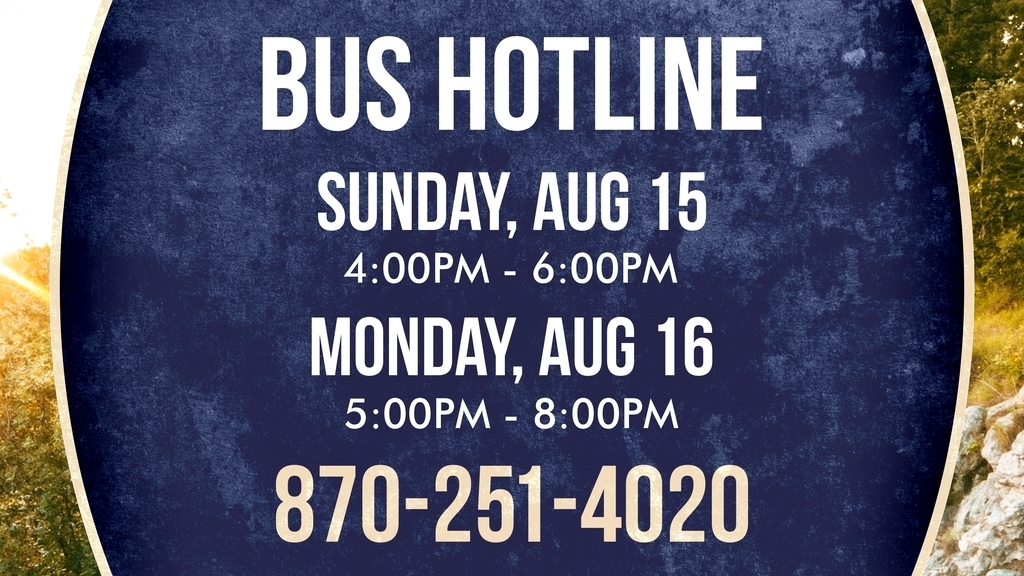 It's almost time for Southerner Football! Tuesday, August 17th the Southerners will host media day at 8:00AM and the annual Meet the Southerners at 5:00PM at Southerner Stadium.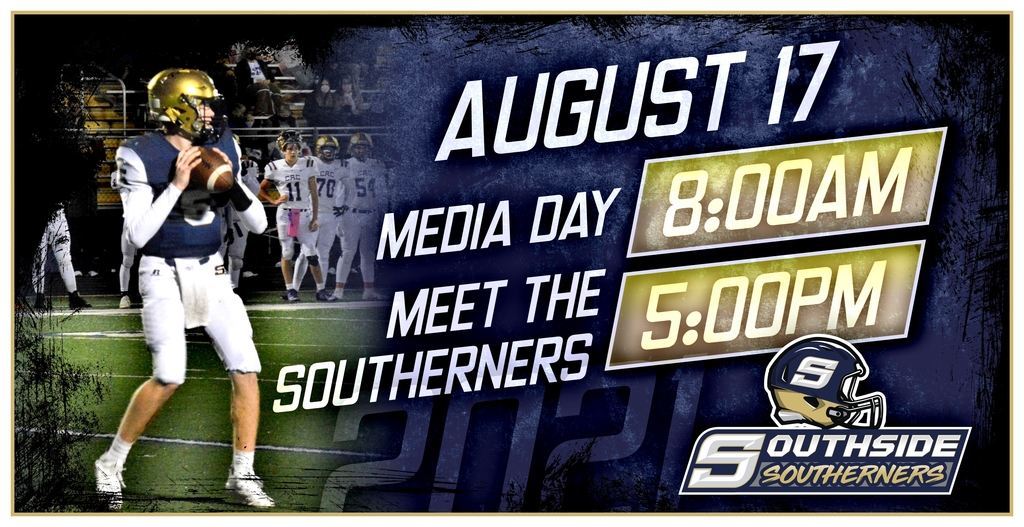 Coach Johnston will be offering a driver education class for current Southside students July 12-30. Students must be 14 years of age and already possess a learner's permit or current driver's license.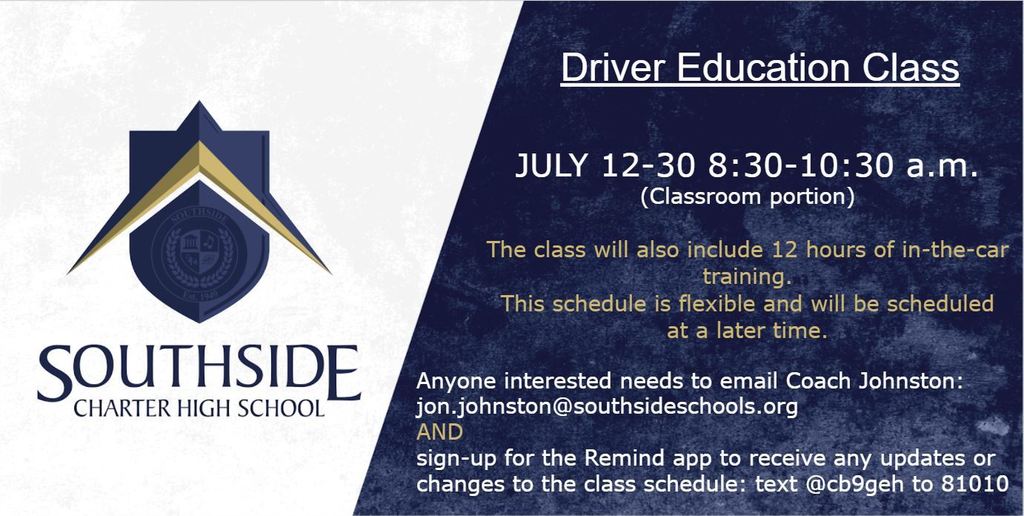 Students, please return your chromes and/or hotspots this week.

High School Summer School Opportunity Session I – June 3 – 30 (weekdays 8:30am -11:30am) Session II – July 6 – August 2 (weekdays 8:30am -11:30am) Cost - $50 per ½ credit (1 credit max) Application & payment due by Monday, June 1 for Session I and July 5 for Session II. Contact principal or counselor or call 870-251-2662 for more info.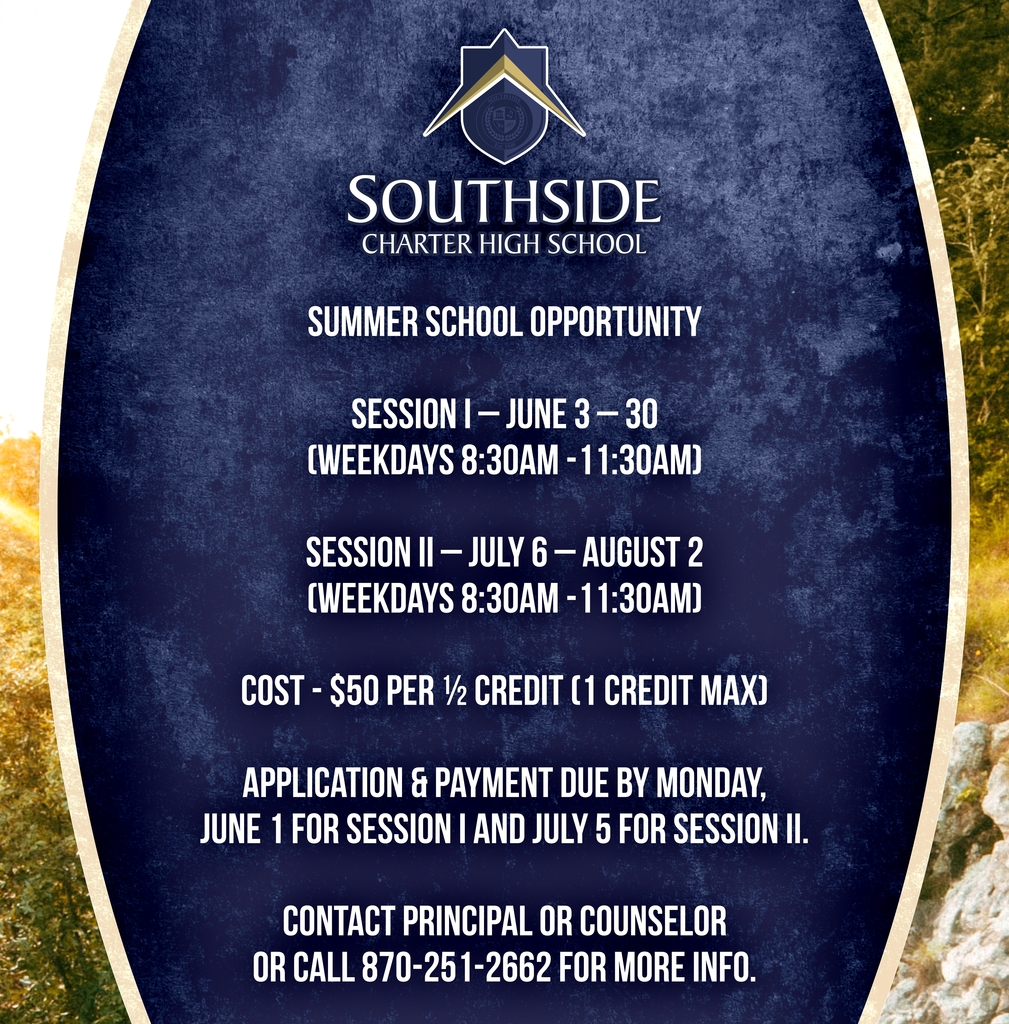 💙🎗💛SCHS walks for a cure! 💙🎗💛 Southside's Beta Club sponsored a mini Relay for Life Walk during advisory today. Each advisory group chose a special person to walk in honor/memory and created a banner. Beta Club dedicated the event to Kimberly Little, a sophomore at Southside, who is currently fighting her battle with cancer. Over $1100 was raised and given to Kimberly, her family, and the American Cancer Society. "Let us lead by serving others." -National Beta Club motto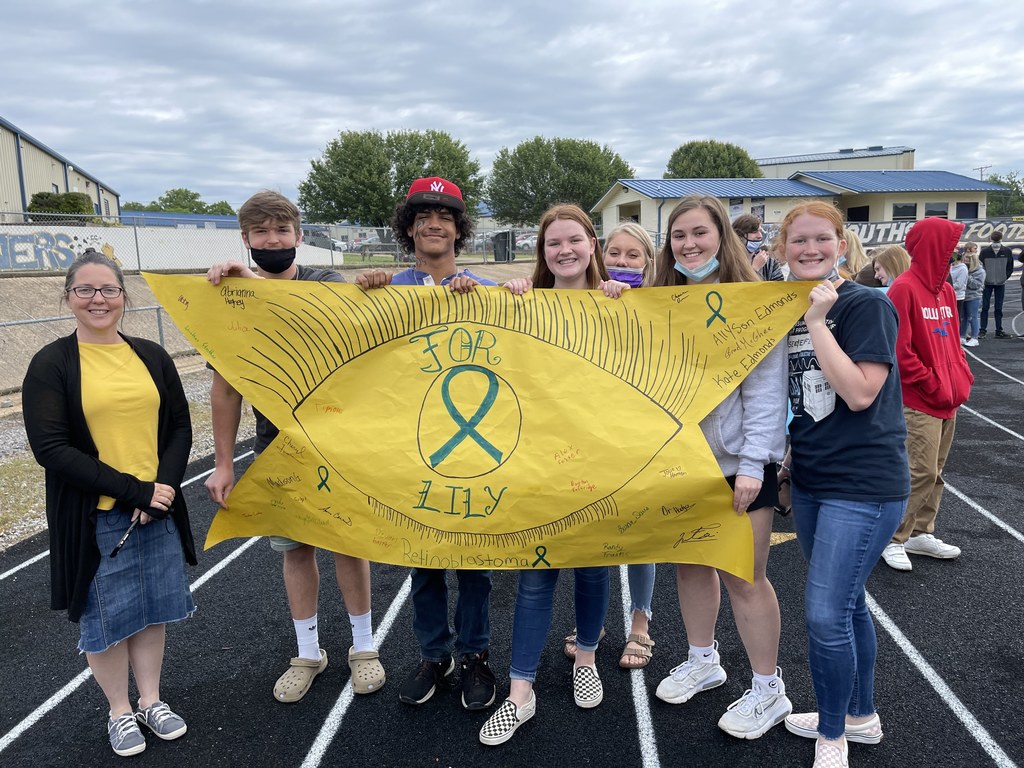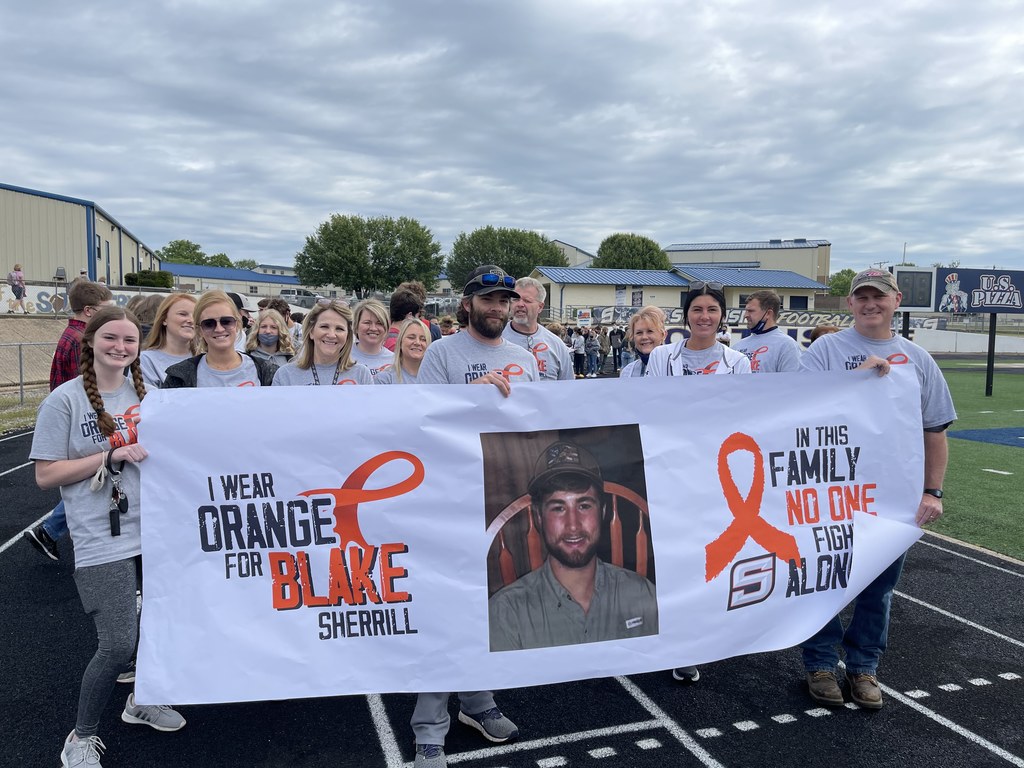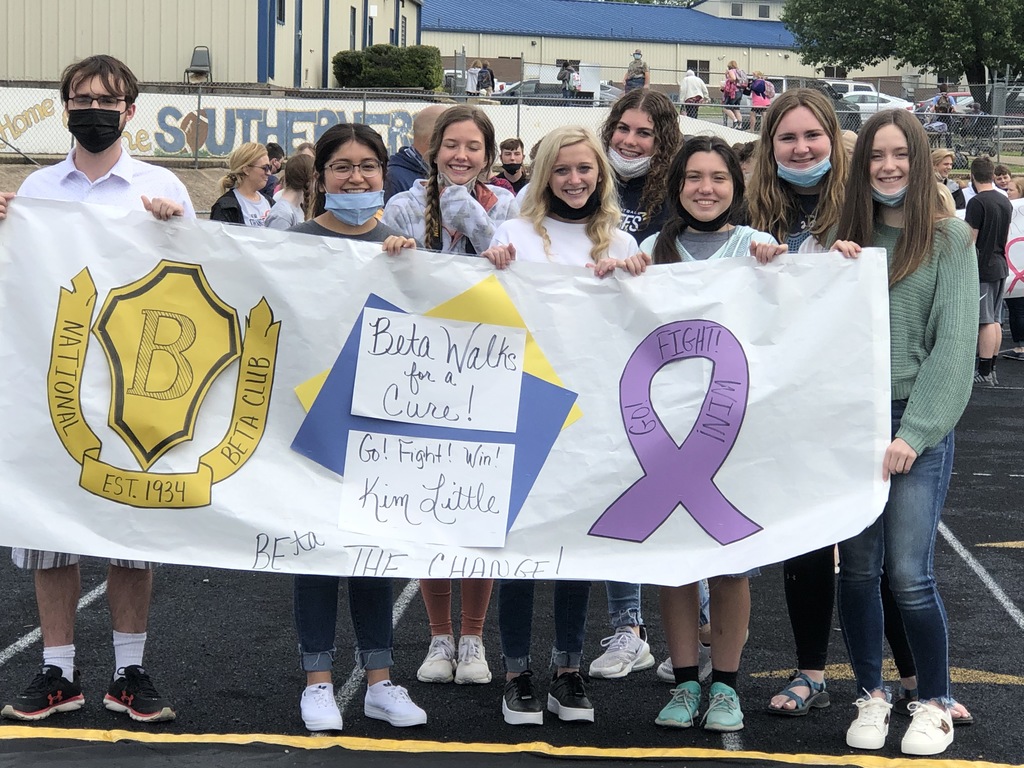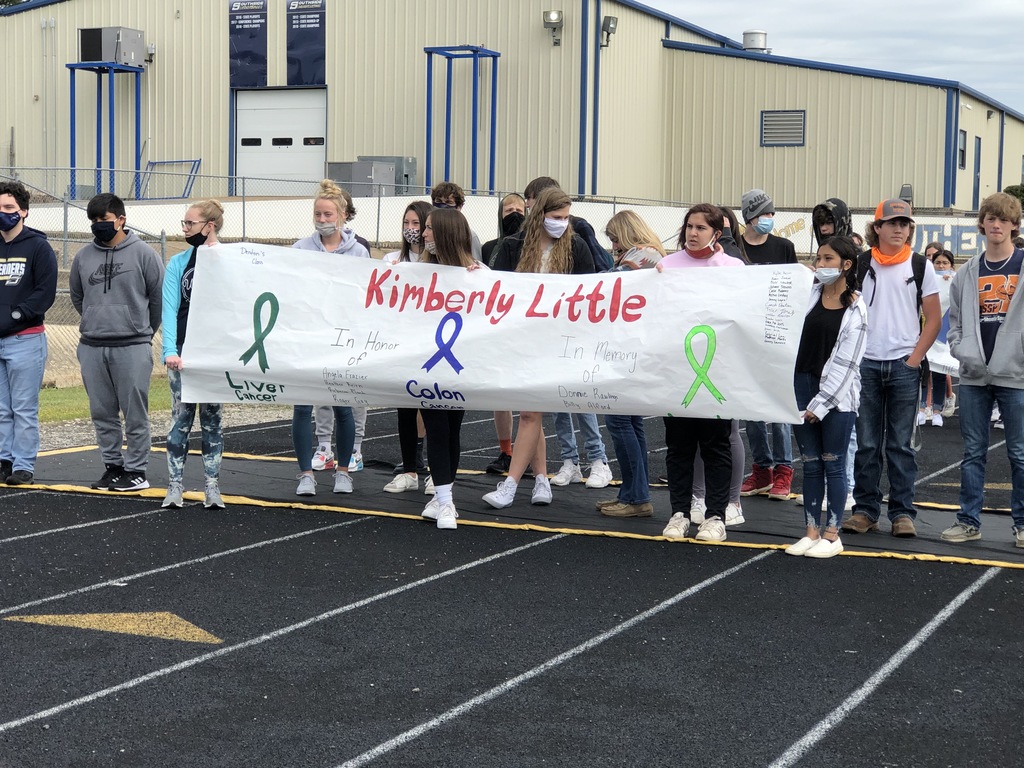 Educational trips are an integral part of learning at SCHS. With that in mind, Mr. Qualls recently led a small group to tour the Little Rock Air Force base in Jacksonville, Arkansas. Brady West, Alex Foster, Ben Paxson, Aiden Martin, Evan Bray, and Thomas Taylor had an opportunity to wear a bomb suit, sit in the cockpit, and watch an explosive ordinance disposal team demonstration.