Educational trips are an integral part of learning at SCHS. With that in mind, Mr. Qualls recently led a small group to tour the Little Rock Air Force base in Jacksonville, Arkansas. Brady West, Alex Foster, Ben Paxson, Aiden Martin, Evan Bray, and Thomas Taylor had an opportunity to wear a bomb suit, sit in the cockpit, and watch an explosive ordinance disposal team demonstration.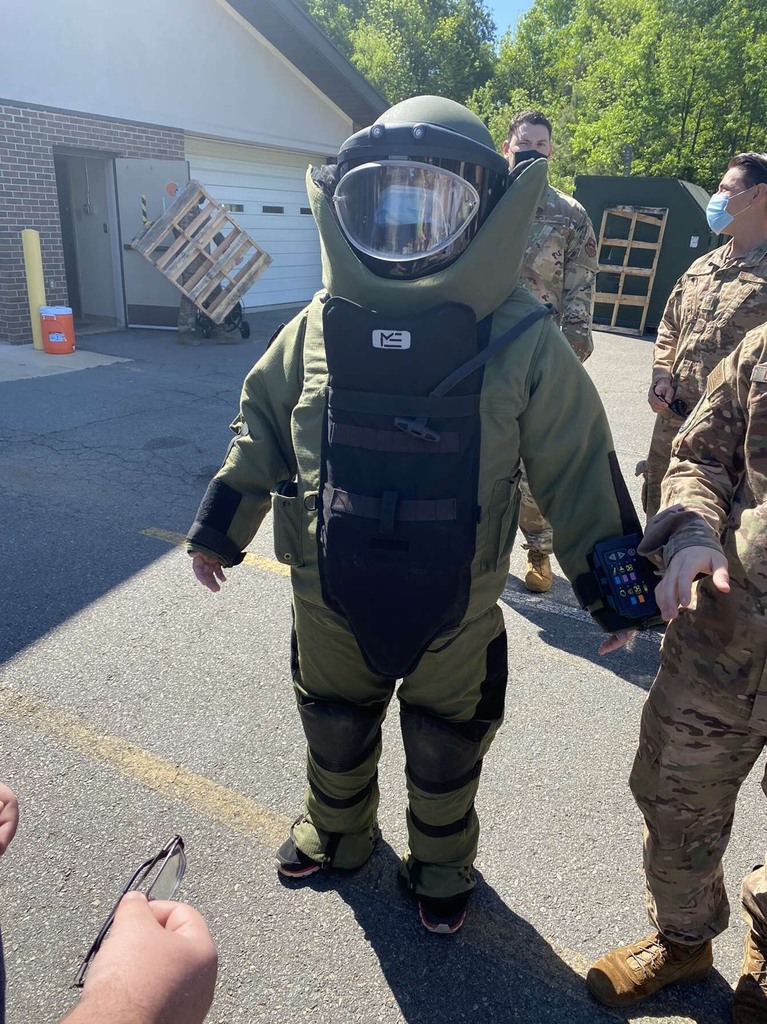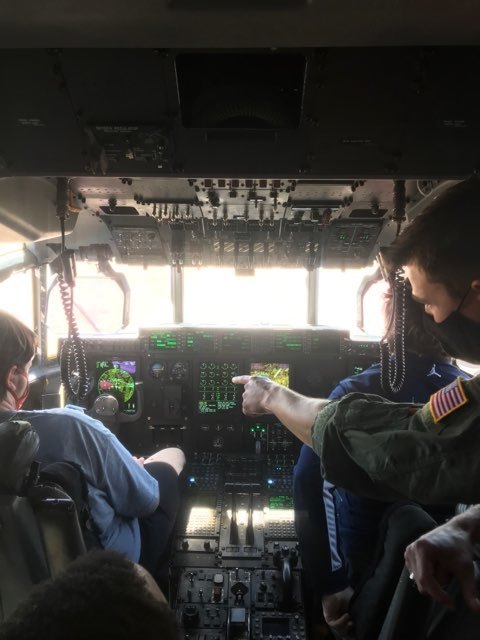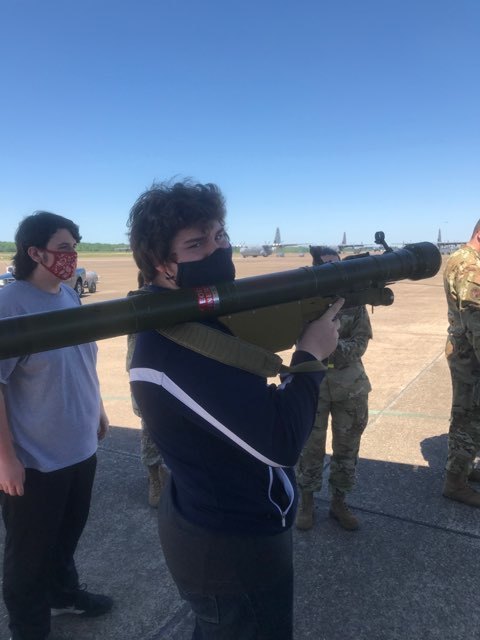 SCHS would like to thank partner University of Arkansas Community College at Batesville for hosting the junior class for Preview Day. We had an excellent tour, along with an overview of the campus and programs of study. Lunch was great, and the students appreciated the shirts! Teachers heard many positive comments about their future stories as a result of the focus of this day. #bettertogether

It has been a tough year, but SCHS teachers have put in extra time and effort to ensure our students have the best education possible, despite a worldwide pandemic. We appreciate our teachers this week and EVERY week! 💙💛Feel free to visit our Facebook page to give a shout-out to your favorite teacher!💛💙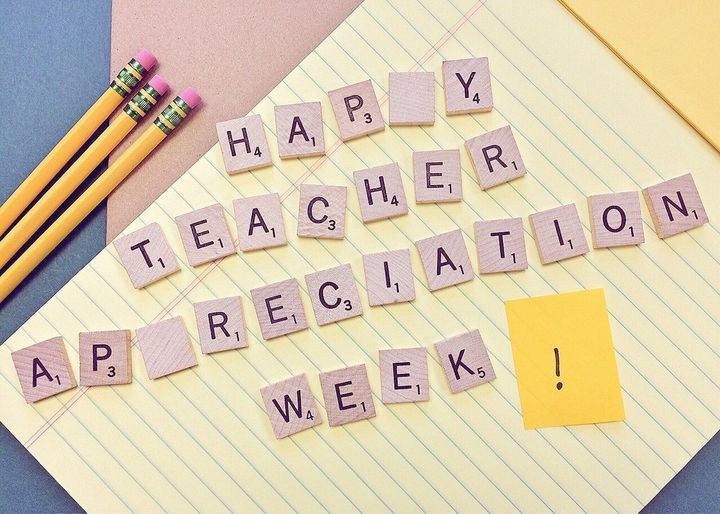 Seniors who received scholarships from colleges/military and their parents are invited to: Academic Signing in the HS Auditorium 11:00 AM on Thursday April 22.

The school choice deadline for the 2021-2022 school year is just around the corner! You can find the form at the link below or call 870-251-2341 for more information about how to enroll your student in Southside Schools.
https://www.southsideschools.org/browse/155009#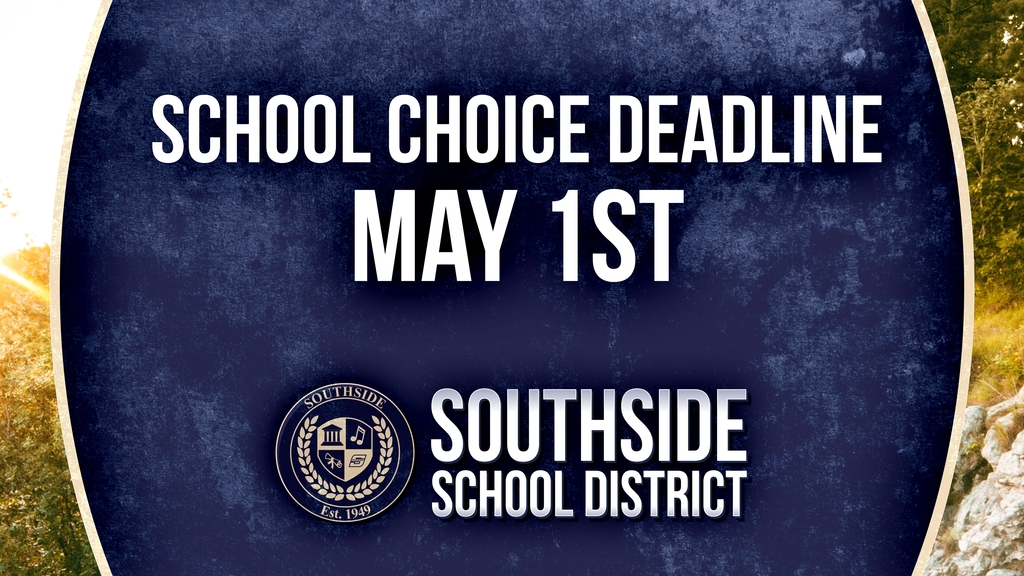 The Southside School District will offer a virtual learning day on Friday, April 2. Students are welcome to join the learning on campus or join the learning from home. For more details, please contact your student's principal.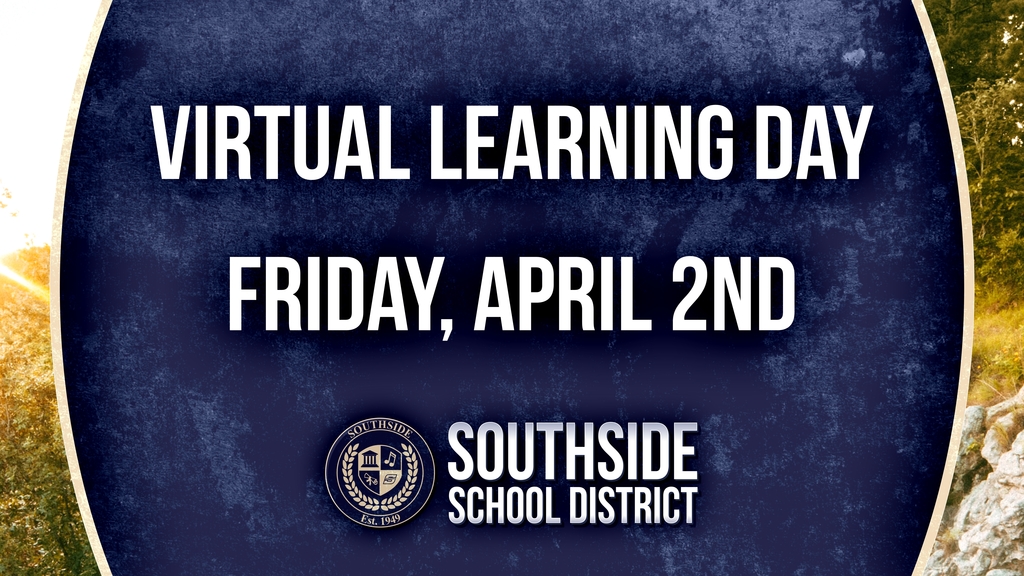 What is the next chapter in Southside Schools' Future Story? Here is a sneak peek! More details to come.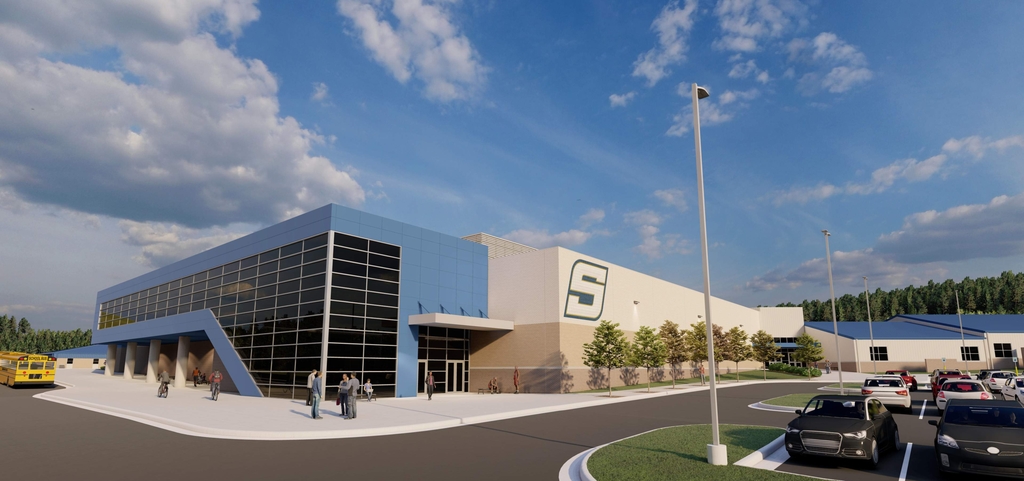 We're gearing up for a busy week of Spring sports!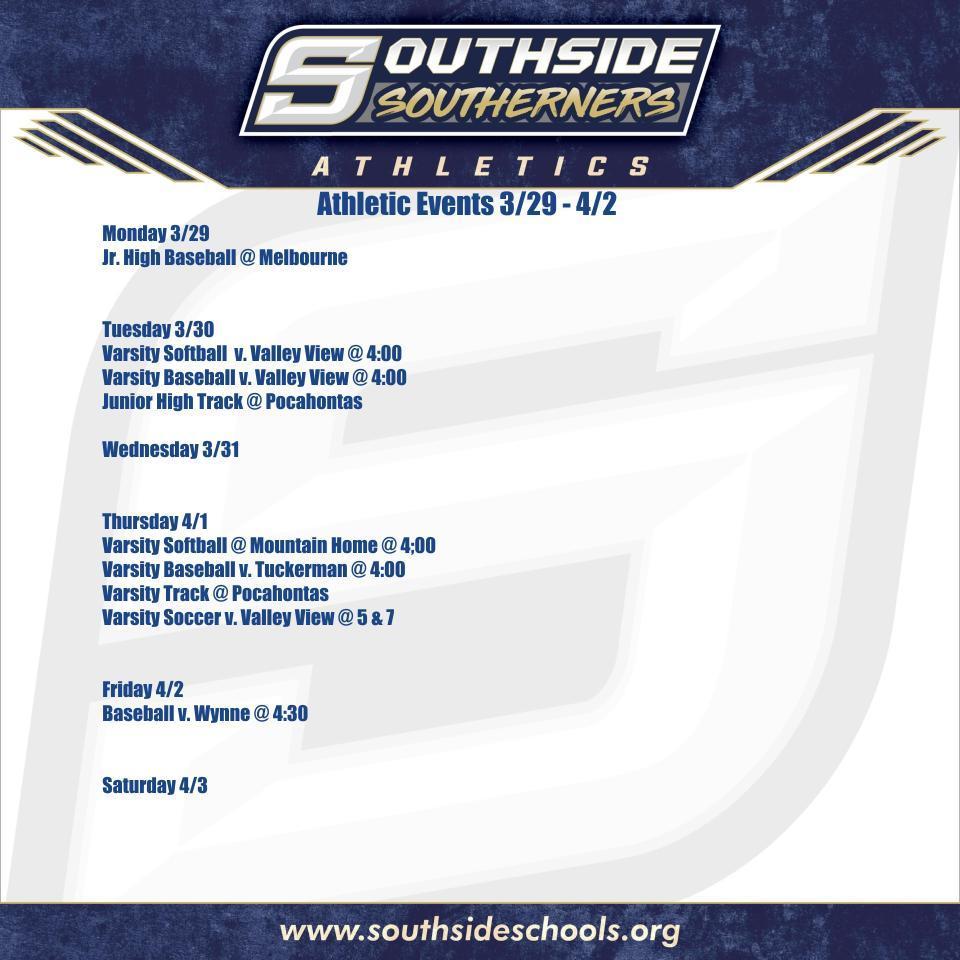 Here is what is happening this week in athletics!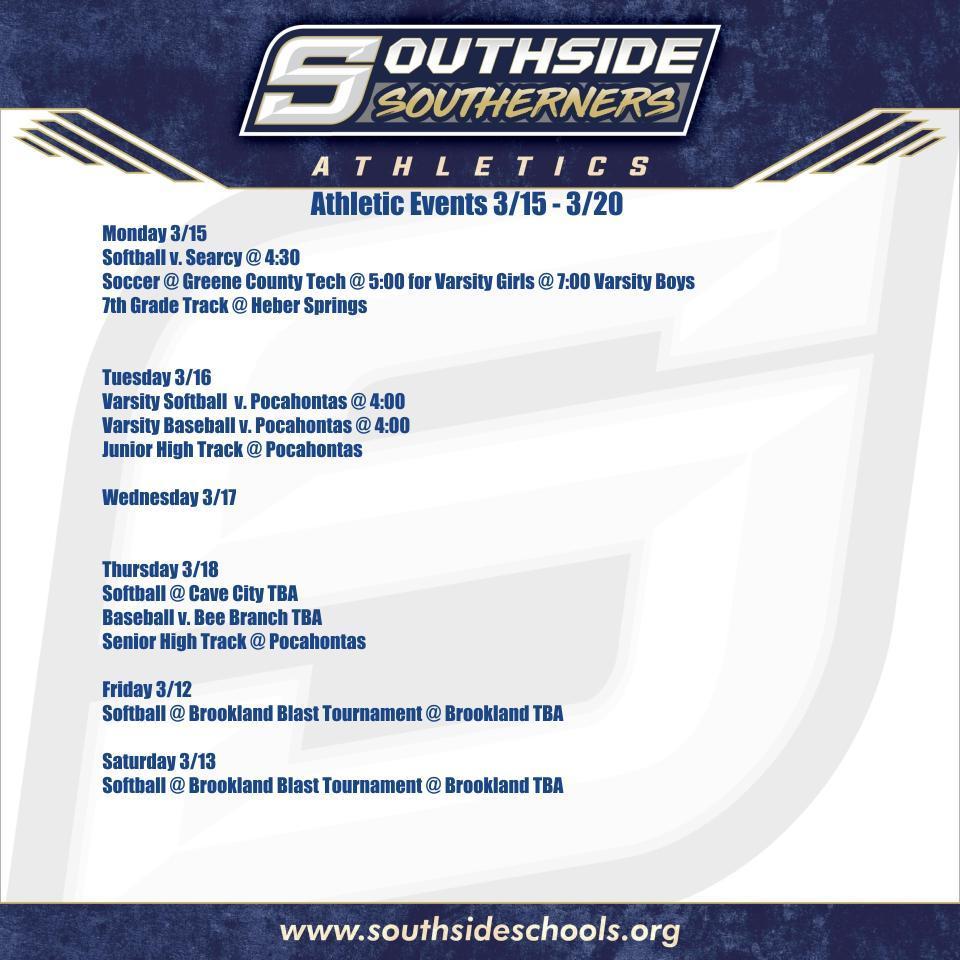 Attached is the athletic schedule for the week! Go Southerners!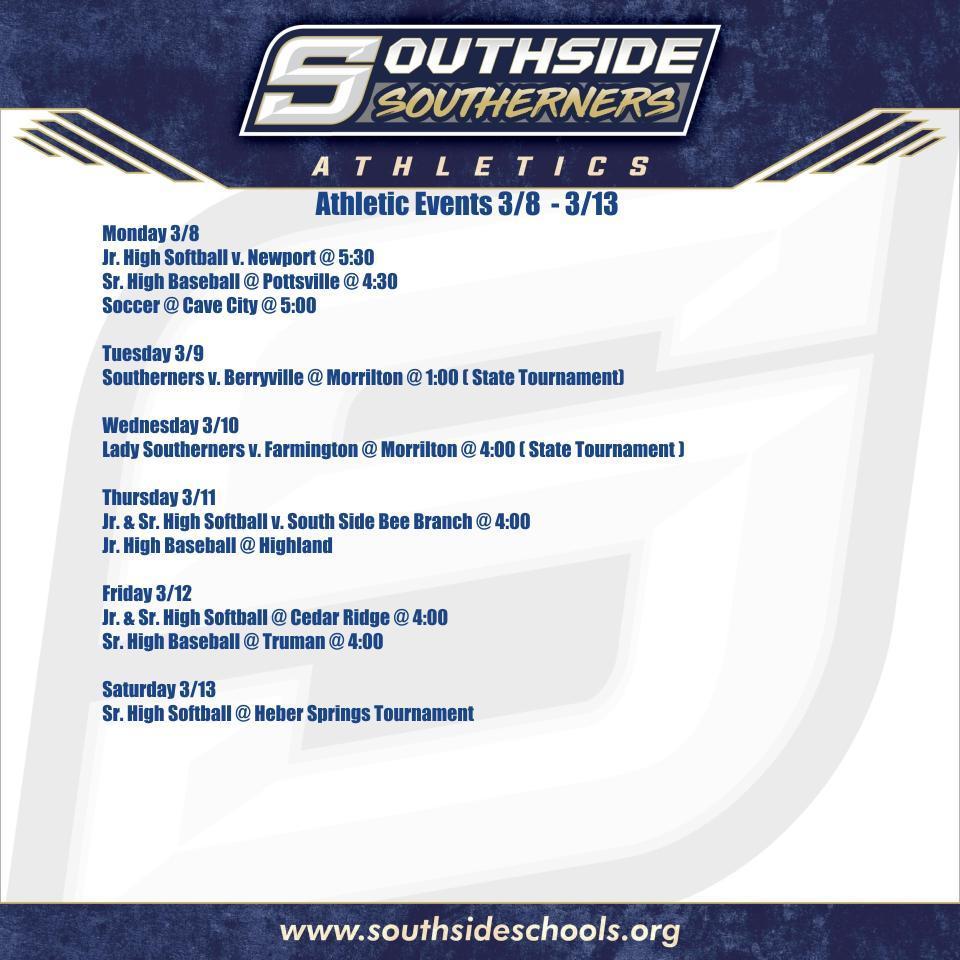 Congratulations to both our boys and girls basketball teams qualifying for the state tournament this week! The boys team will play Tuesday at 1:00PM and the girls will play Wednesday at 4:00PM in Morrilton. You can find the full tournament brackets here: Girls:
https://5il.co/qccr
Boys:
https://5il.co/qccq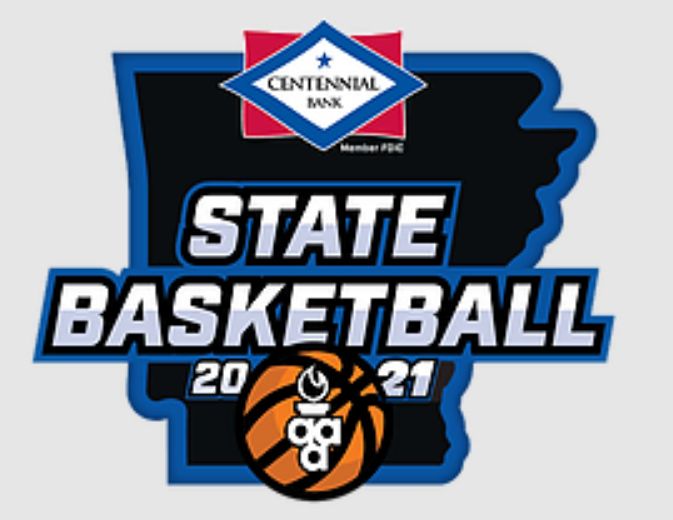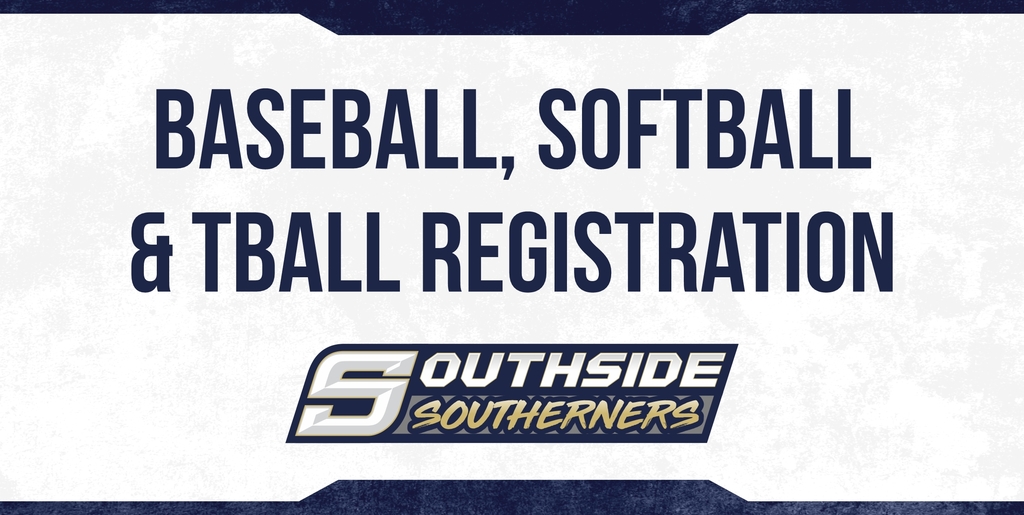 Attached is the athletic update for the week!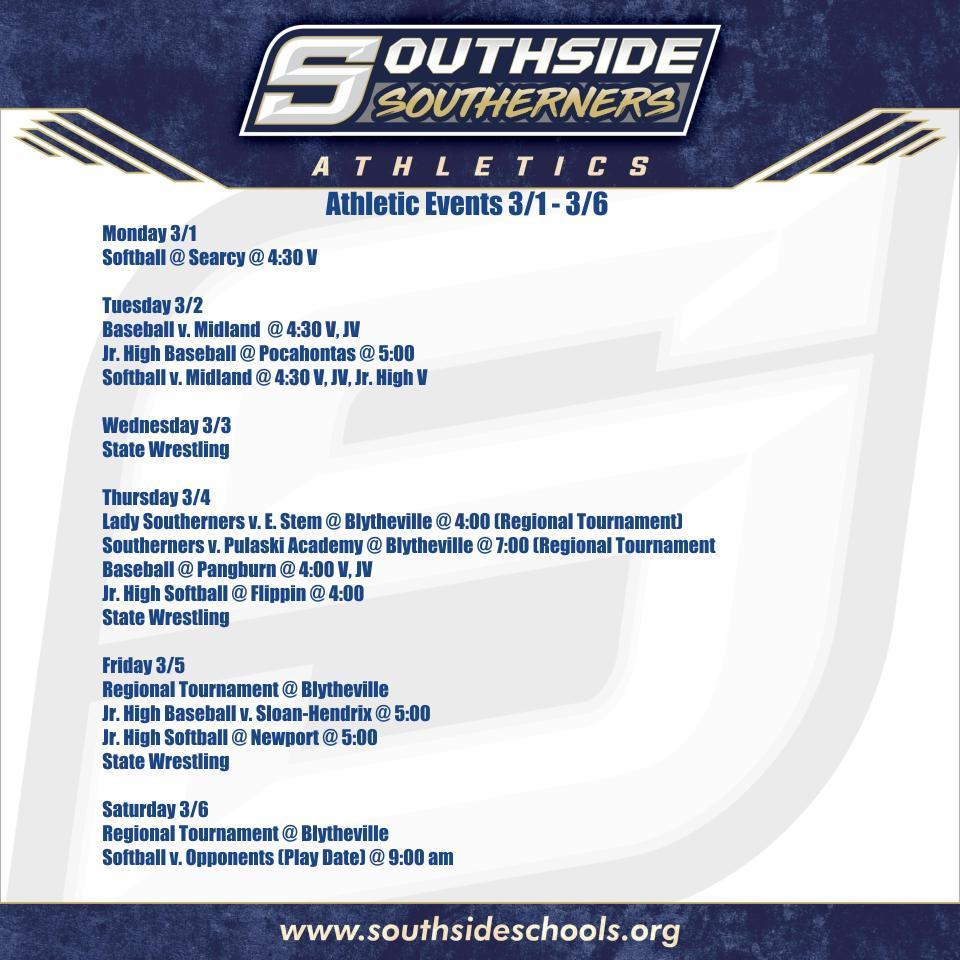 Congratulations to the Lady Southerner bowling team!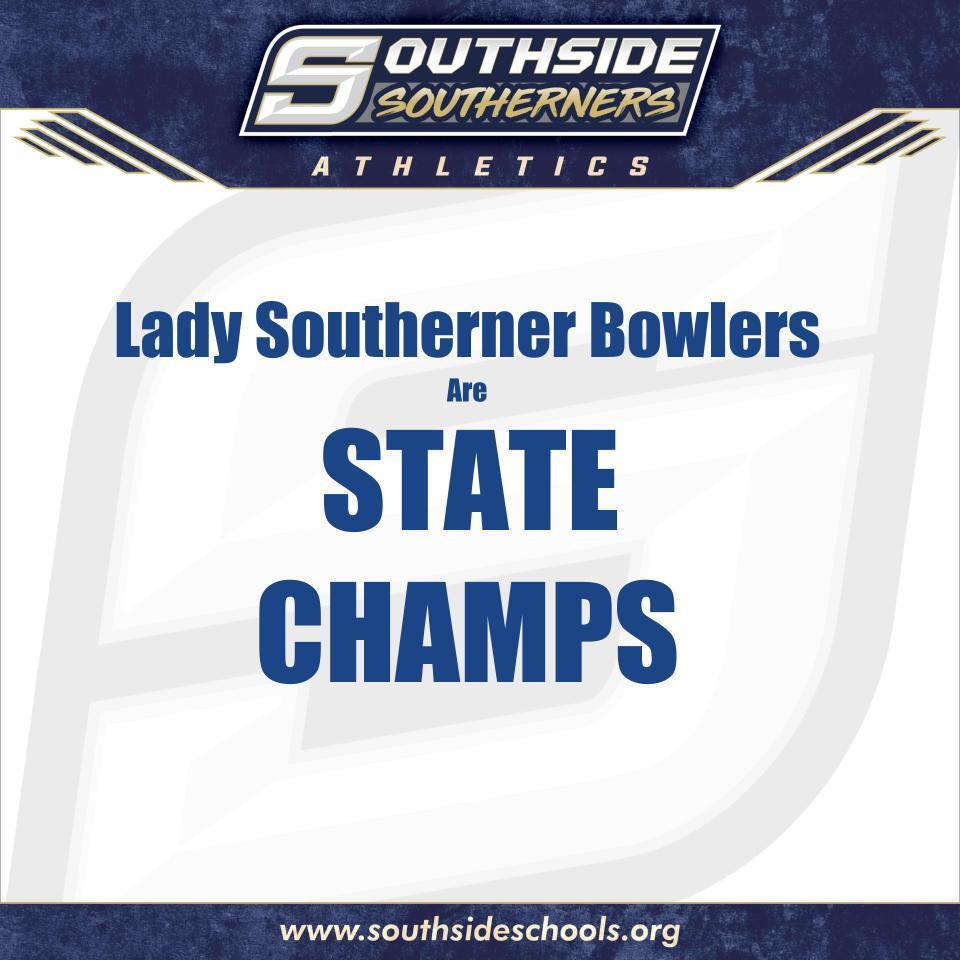 During spring break, families of Southside Students may request a free school meal pick up. A drive-up event will be held on Monday, March 22, 2021. The box will contain 5 days of school meals (breakfast and lunch). Meals can be picked up between 10:00 am and 12:00 pm. Registration Ends Thursday, March 4, 2021 at 2:00 PM:
https://forms.gle/sZRDmumcbFRyB86E8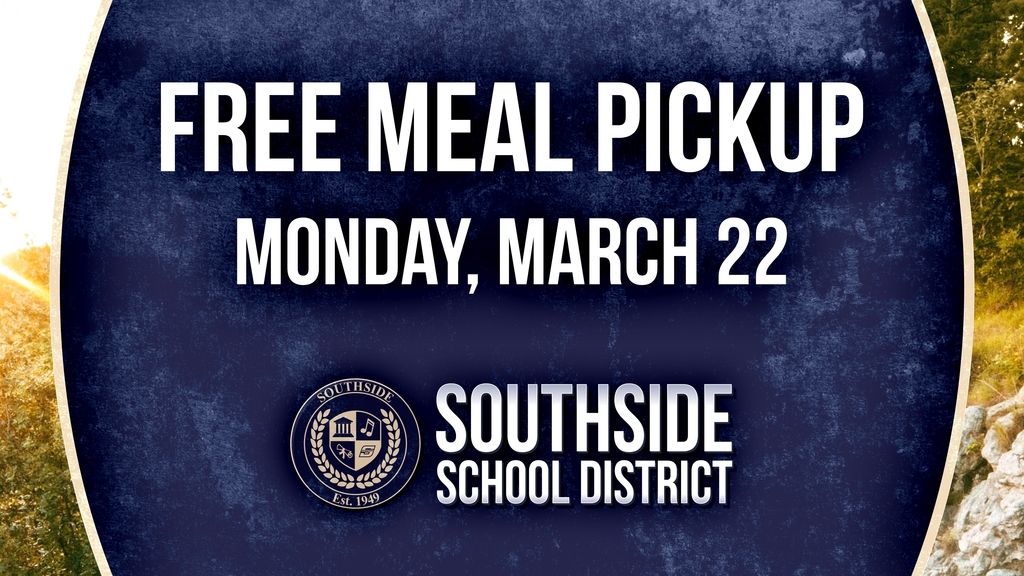 Athletic update for the week!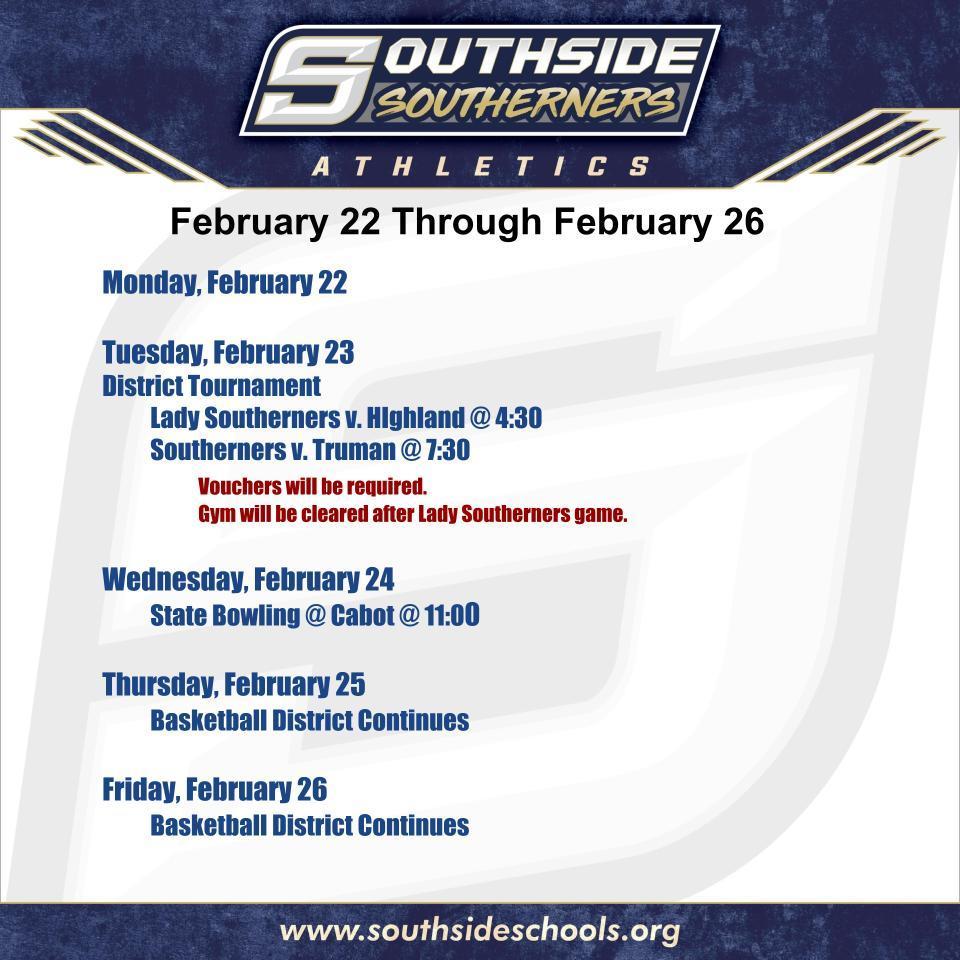 Congratulations to our All State Choir members, who competed against 1A-7A school students, performing for a panel of judges via recorded audition. Selected for the All State Mixed Choir: Sarah Barber (3rd Chair)-Soprano 1, Tori Sparks (6th Chair)-Soprano 1, Cole Weaver (12th Chair)-Tenor 2, Evan Bray (16th Chair)-Tenor 1, Jake Painter (21st Chair)-Tenor 1, Dalton Teague (21st Chair)-Bass 1 Selected for the All State Treble Choir: Samantha Reyes-Alto 2, Morgan Keller- Soprano 2, Kylie Crutcher-Soprano 2 Selected for the All State Tenor/Bass Choir: Adam Denision-Bass 1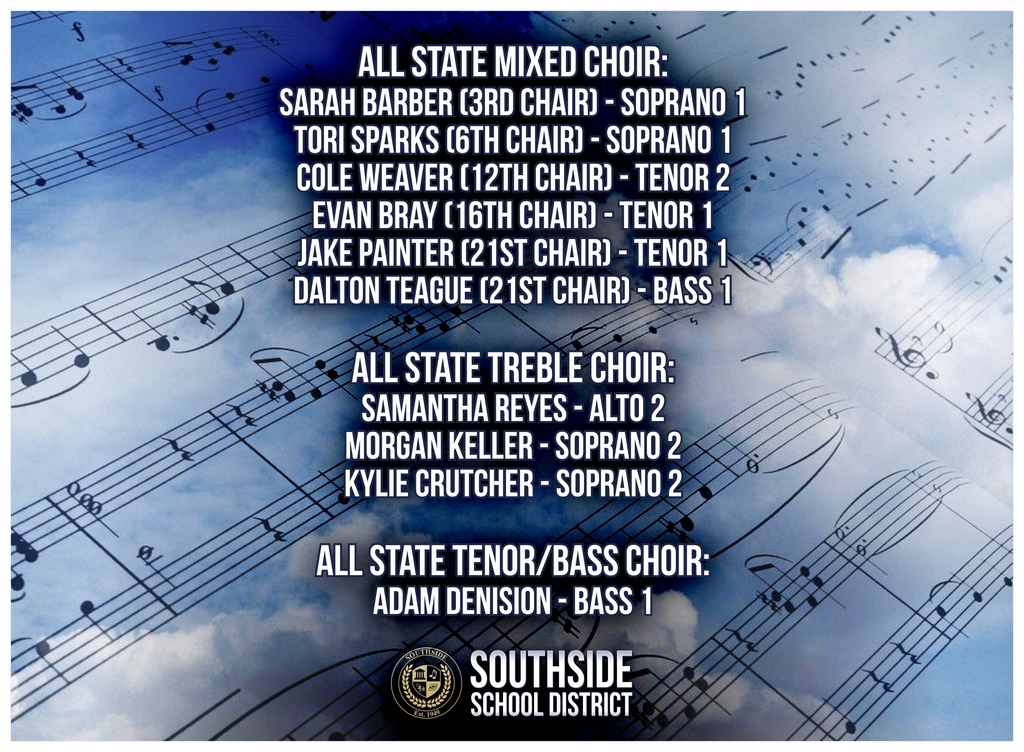 Basketball update for this evening!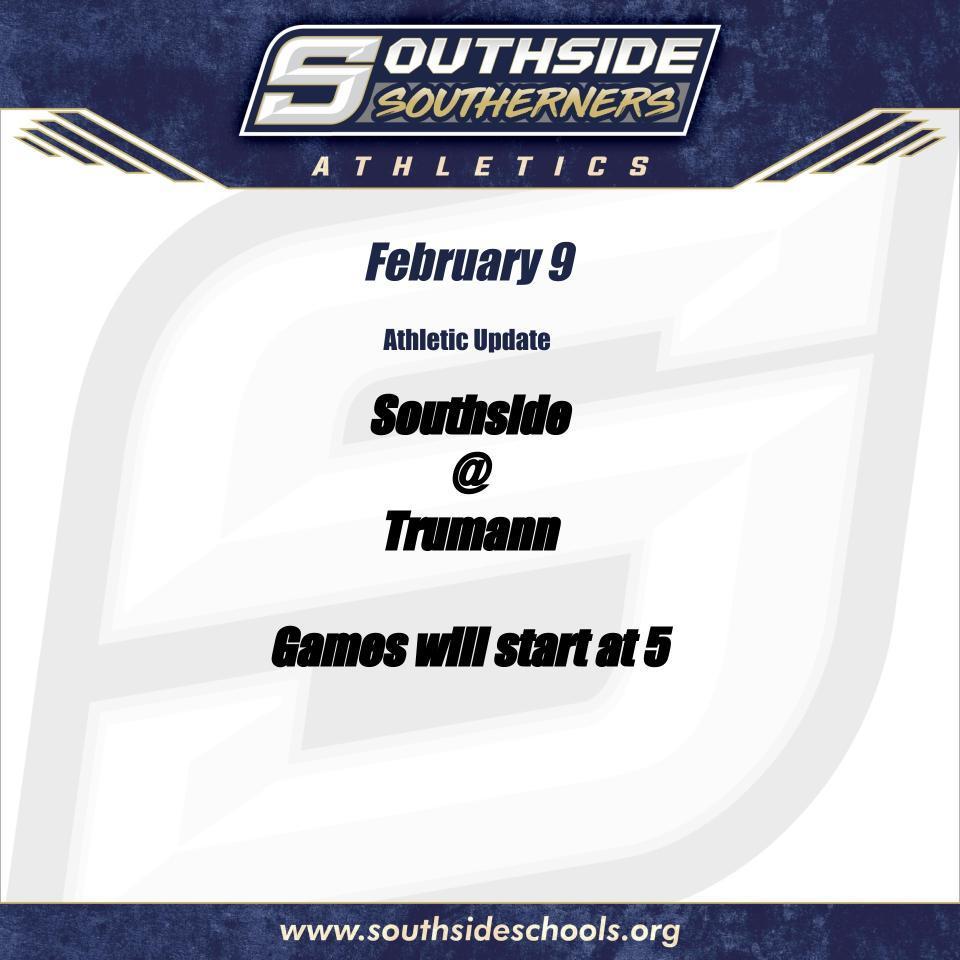 ' #NSCW21, Feb. 1–5, celebrates the critical contributions of school counselors to students' academic success and social/emotional health. Thank you, #schoolcounselors. #NSCW21