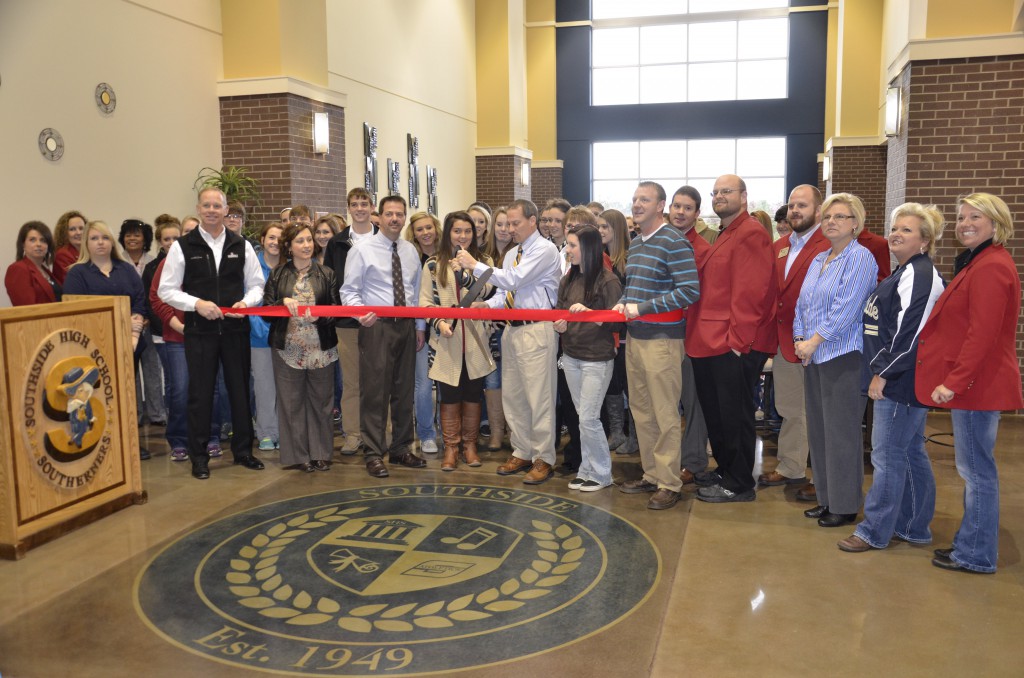 Southside School district serves approximately 1800 students in pre-k through 12th grade. With rigorous academic standards and many extracurricular opportunities, it's easy to see why the school's test score are well above state averages, and rising.
The dedicated staff at SHS works to maintain a positive, orderly, and safe learning environment, while continuing to strive for an unyielding standard of meaningful, relevant, rigorous work for every student. Beyond the foundational core classes, Southside also offers award winning academic programs in engineering, construction, welding, art, graphic design, journalism, and more. These classes provide students with challenging coursework, hands on experience, and real life introductions to these fields. In fact, many students progress into these careers after graduation. With the addition of successful and competitive sports teams, music groups, and student organizations, Southside School District offers an experience like no other school in the state of Arkansas.
For further information regarding our school, we invite you to browse the links to the left. You are also welcome to contact our offices with any questions by calling (870) 251-2341. If you are new to the community, you are also welcome to schedule a personal visit when you call. We simply ask that you check into the front office immediately upon your arrival to receive your visitor's pass and escort. We appreciate your cooperation as we keep Southside School the safest environment possible for our students.