Athletic Update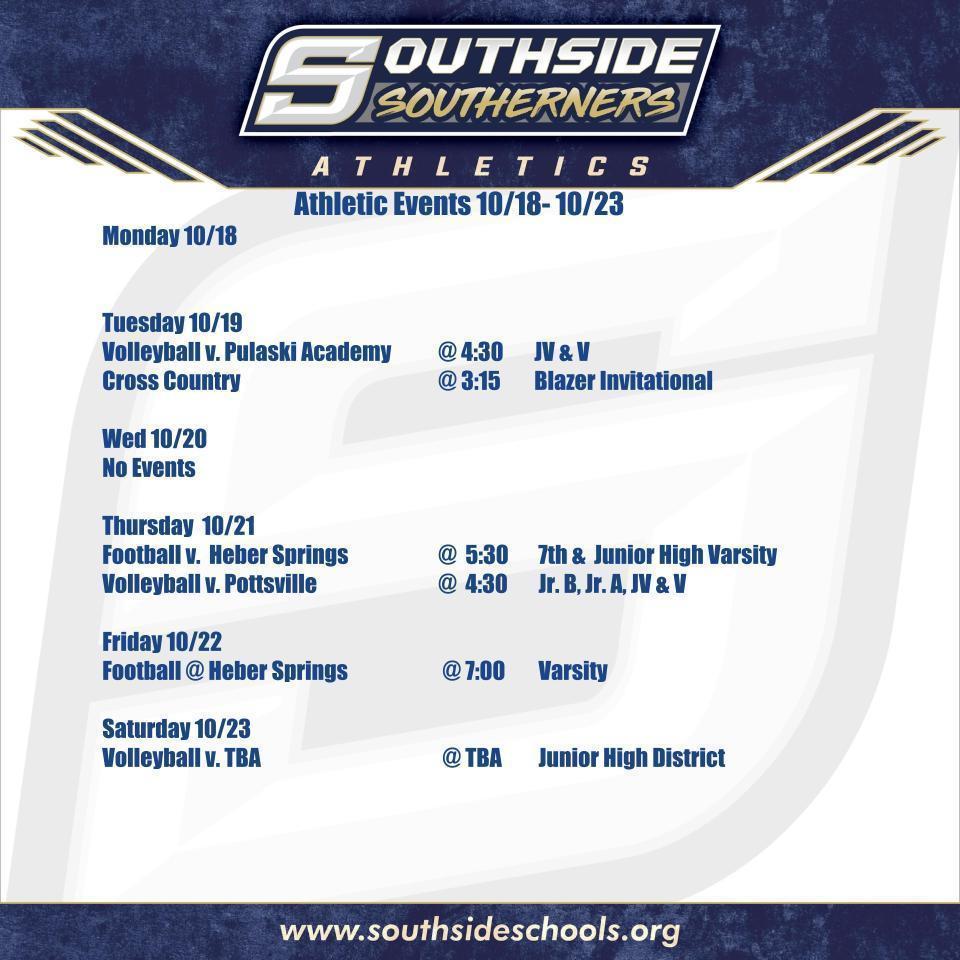 It's GAMEDAY! The Southerners travel to North Little Rock to take on the CAC Mustangs. Kickoff is set for 7:00PM and as always you can catch the action live right here on Facebook with Southside LIVE! #GoSoutherners #BeatCAC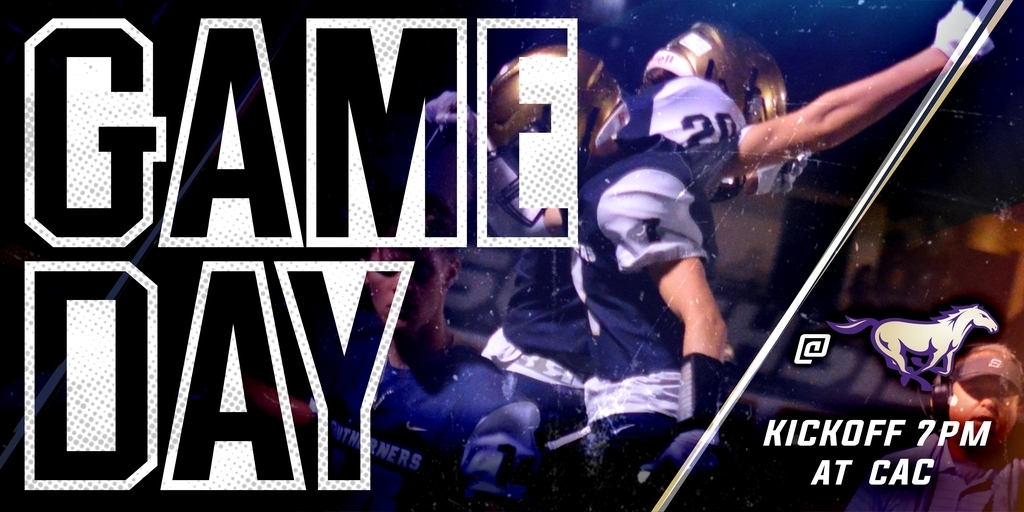 4:30 - Junior B, Junior A, JV, V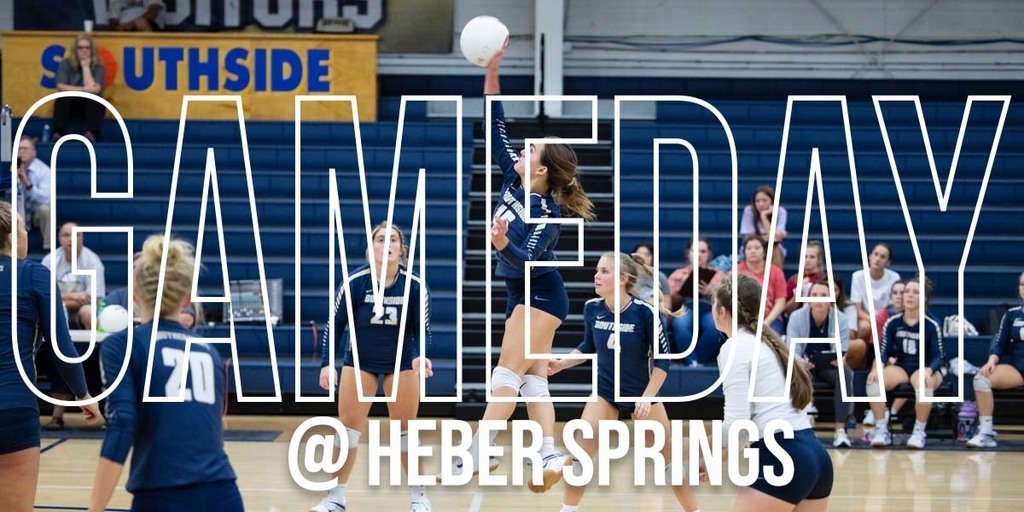 Junior High football at home versus CAC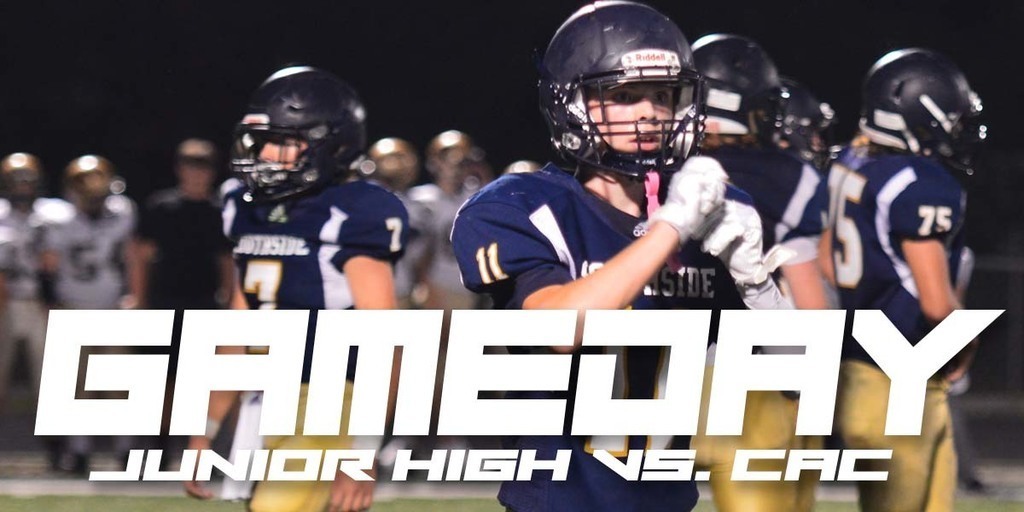 Merchants and Planters Bank gave away a gift basket at the Homecoming football game Friday night. Congratulations to the winner, Nicki Williams! (Pictured left to right: Samuel Collins, winner Nicki Williams, Lee Conditt, Jake Millikin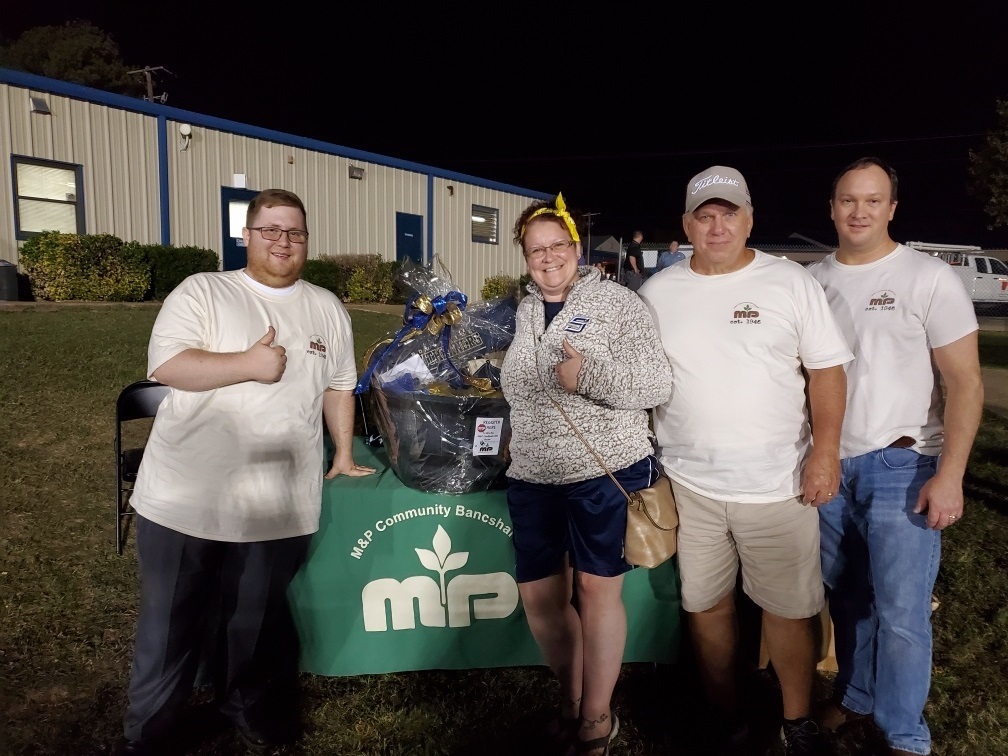 Cross Country Meet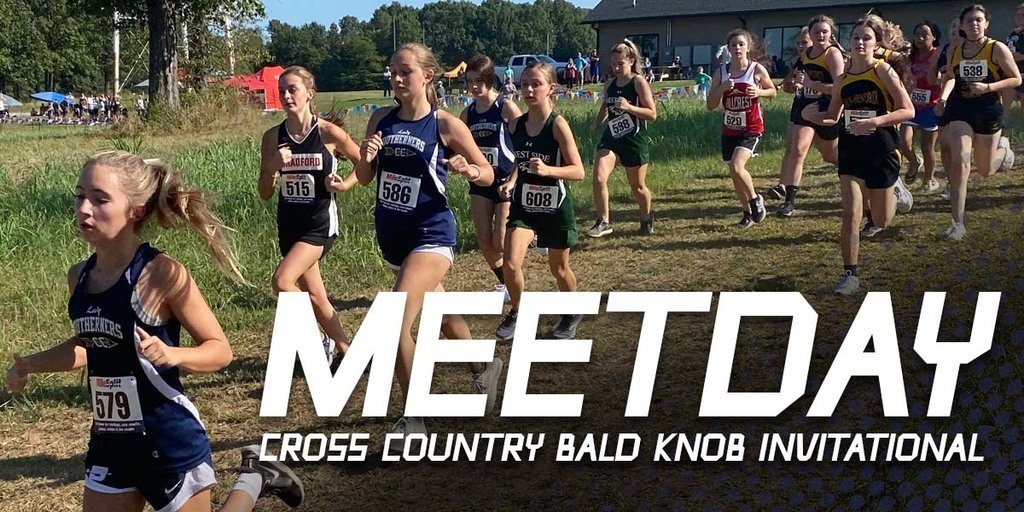 4:30 start time: Junior A, JV, Senior Recognition, Varsity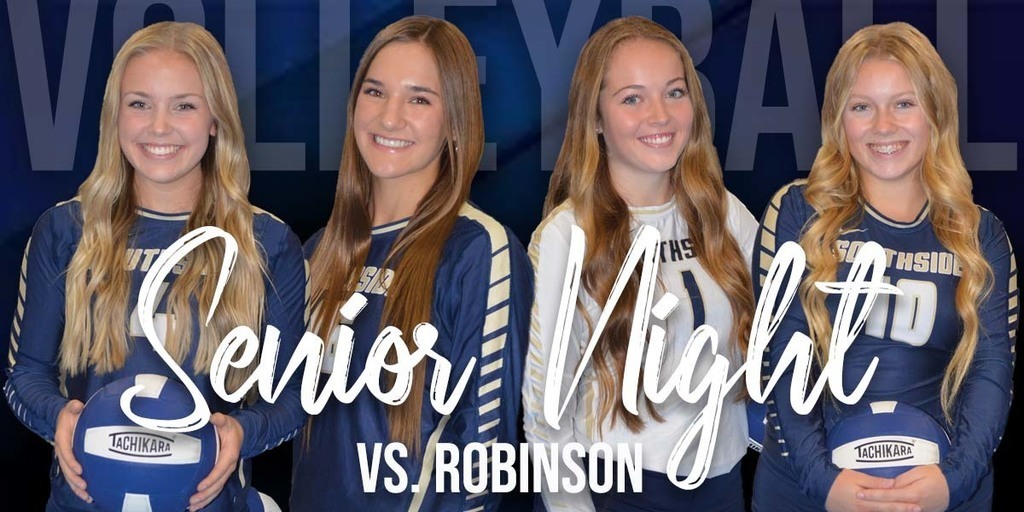 Athletic Update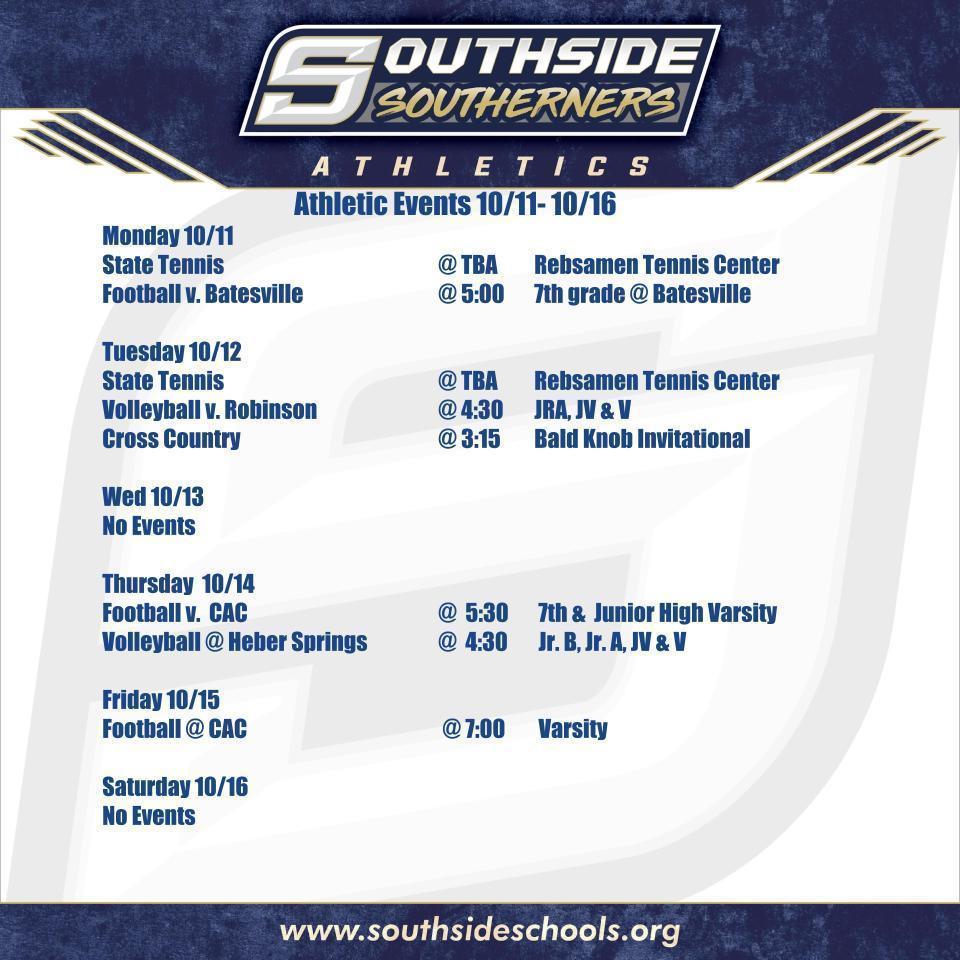 Congratulations to Juliann Stevens and Olivia Allen as they compete in the State Tournament today!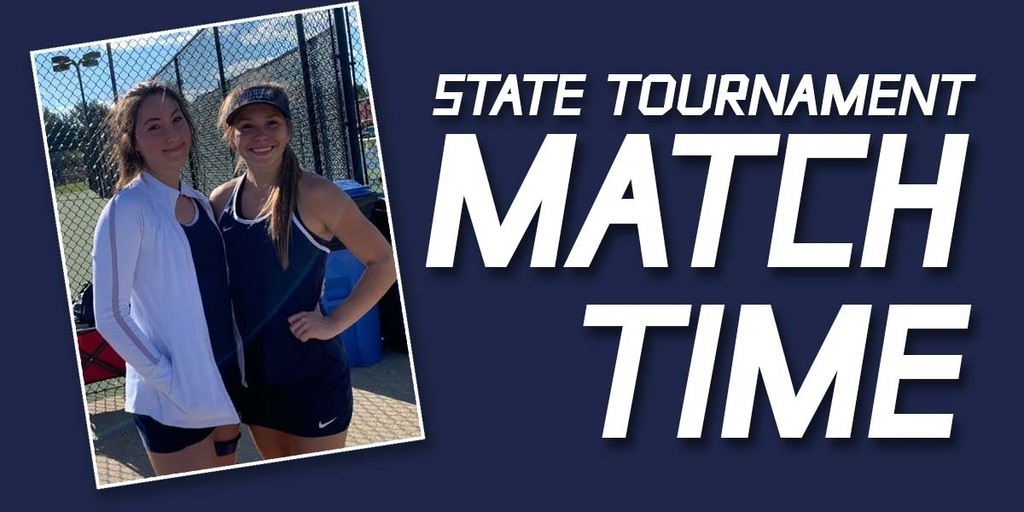 Thank you football players, cheerleaders, dance team, and coaches for welcoming our younger students to school today!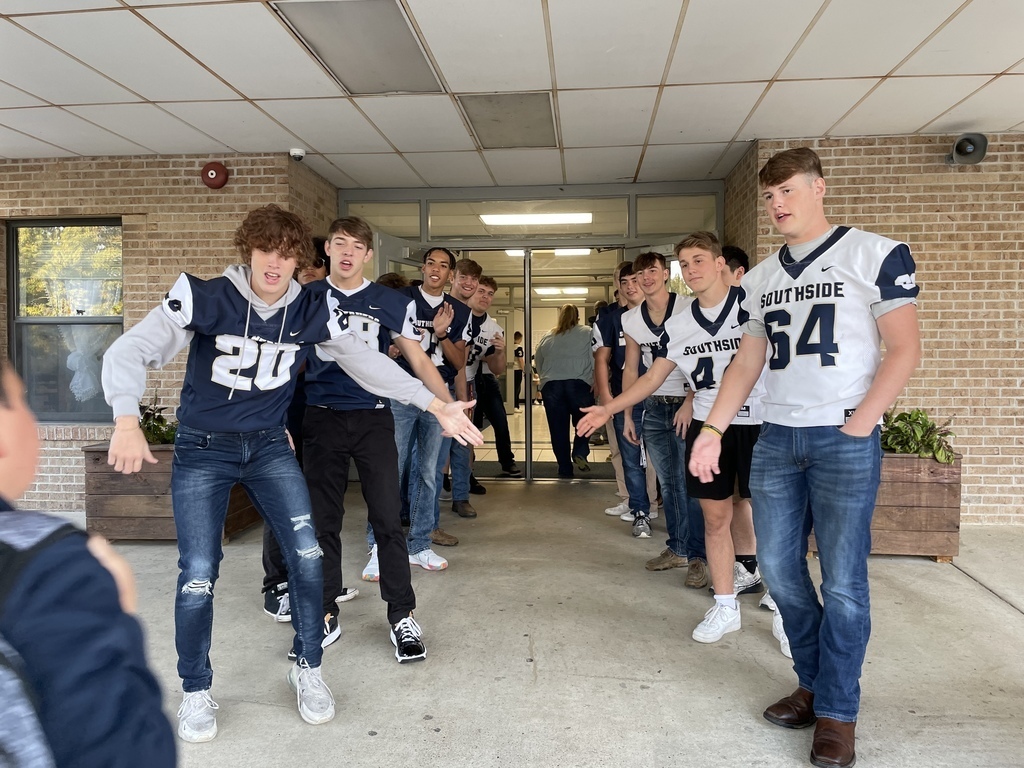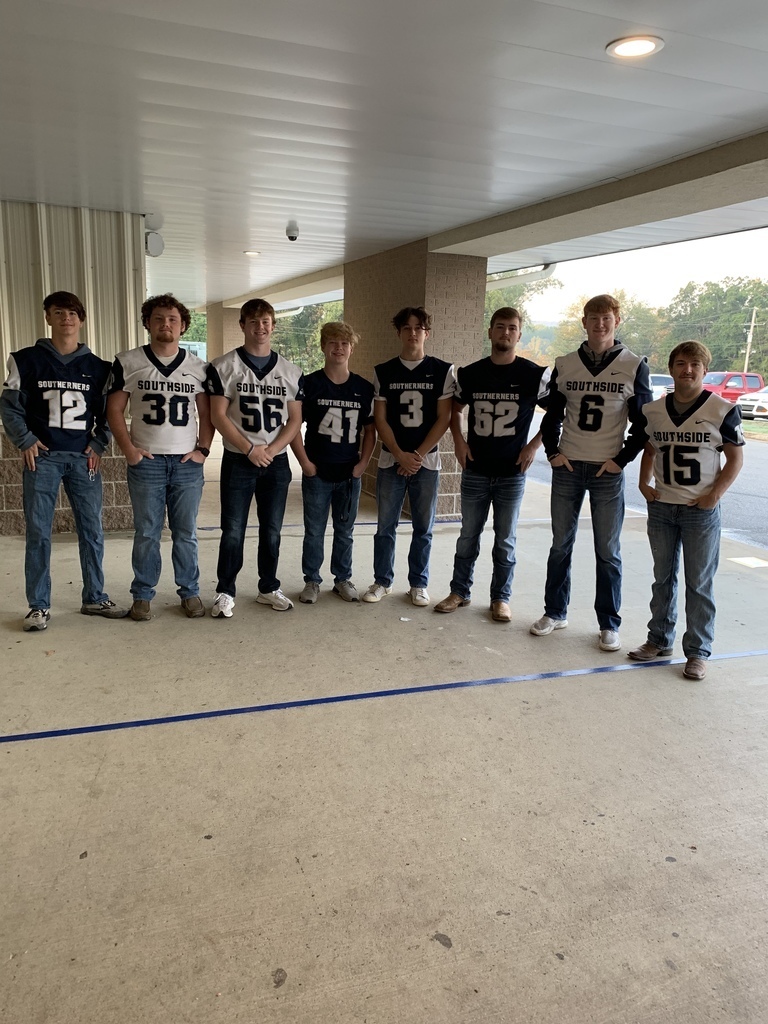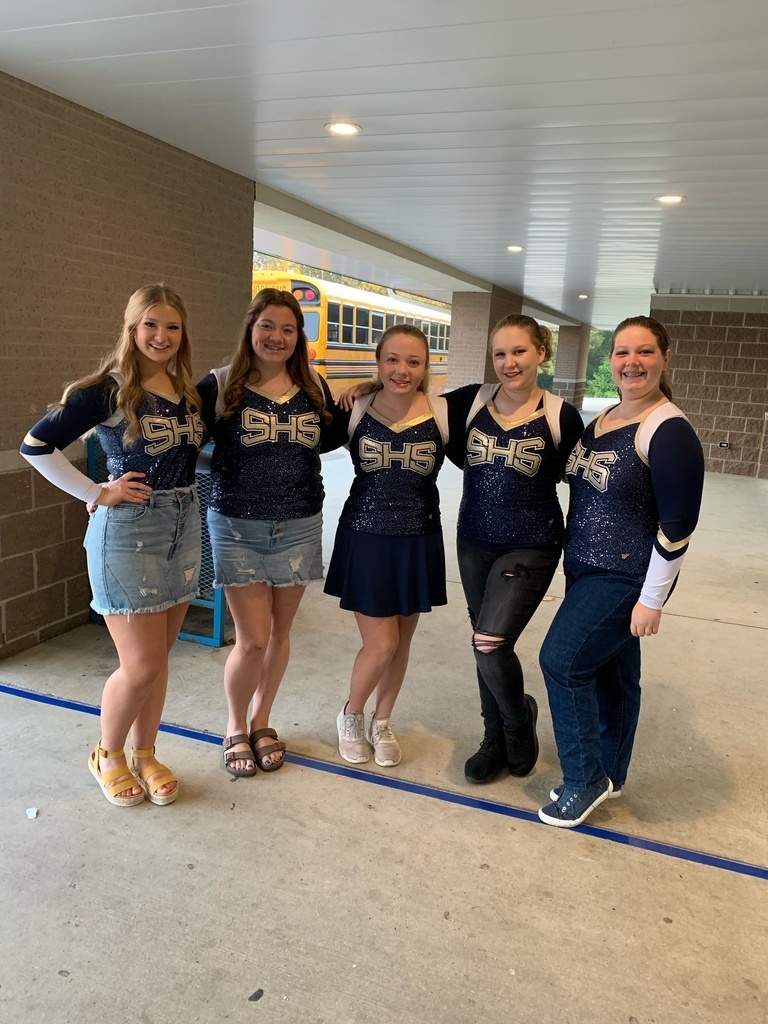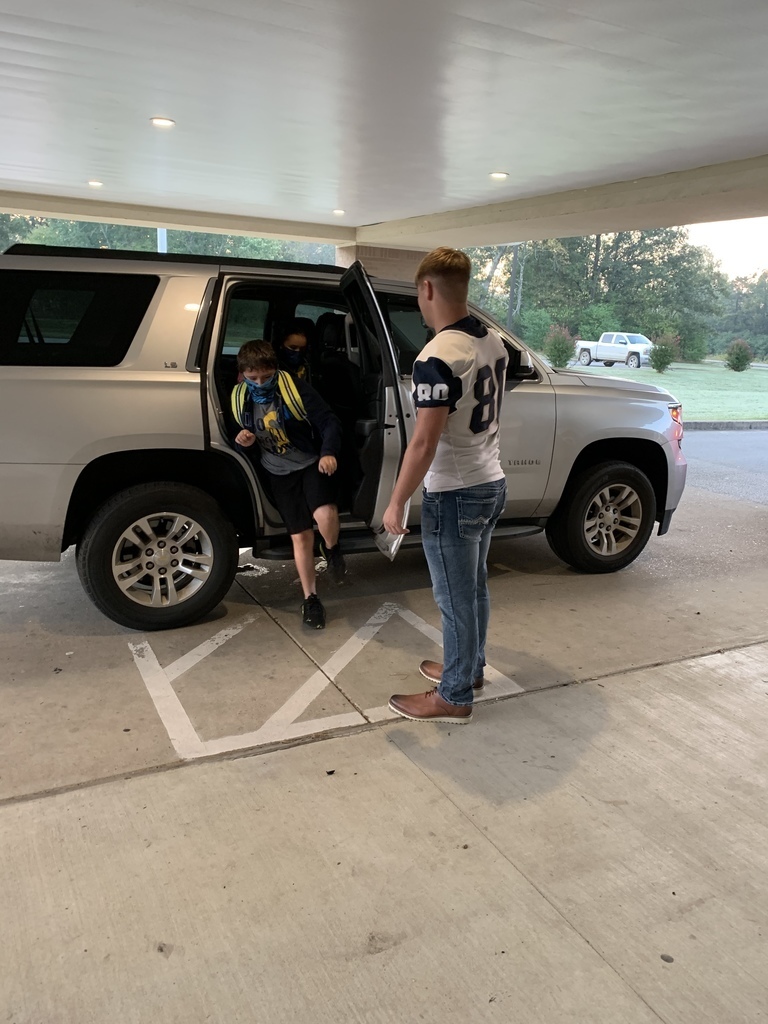 Look for the M&P tent at the game tonight!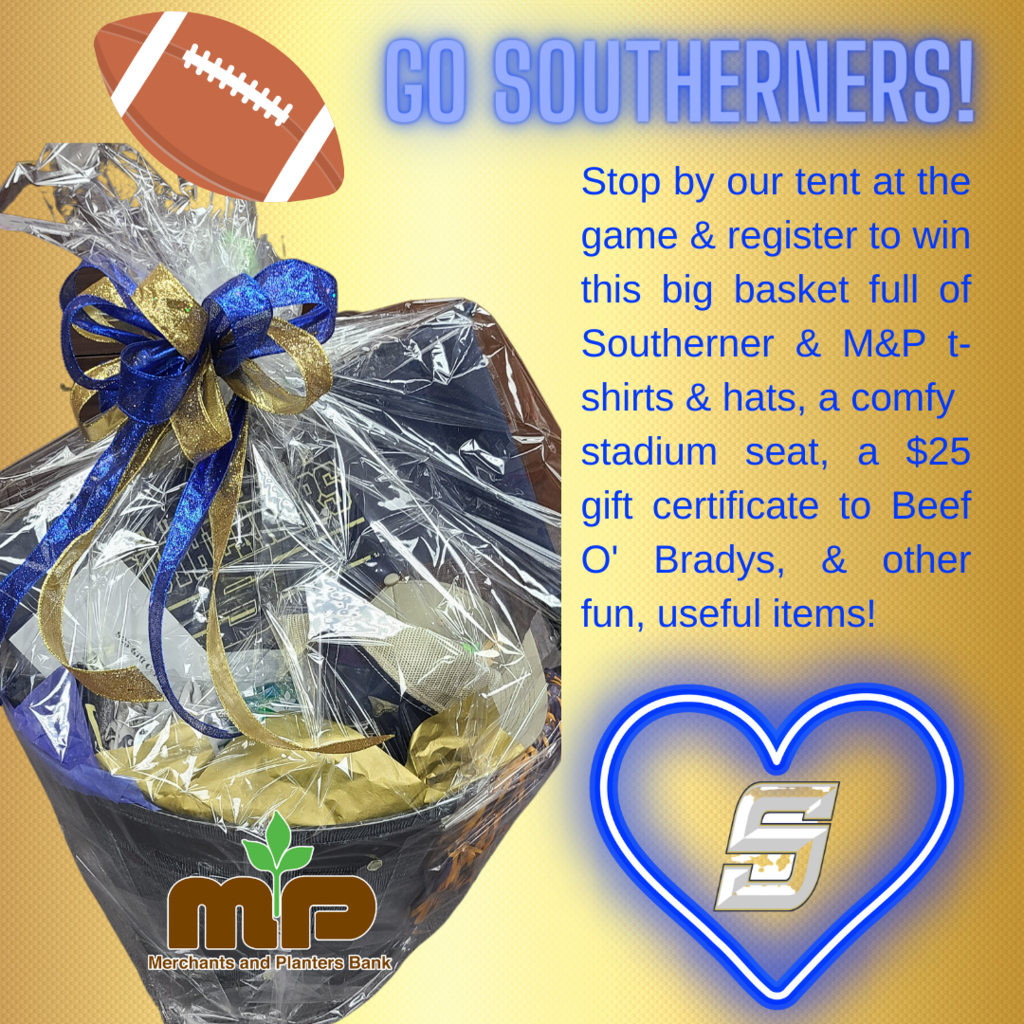 Junior High Football 7:00 p.m.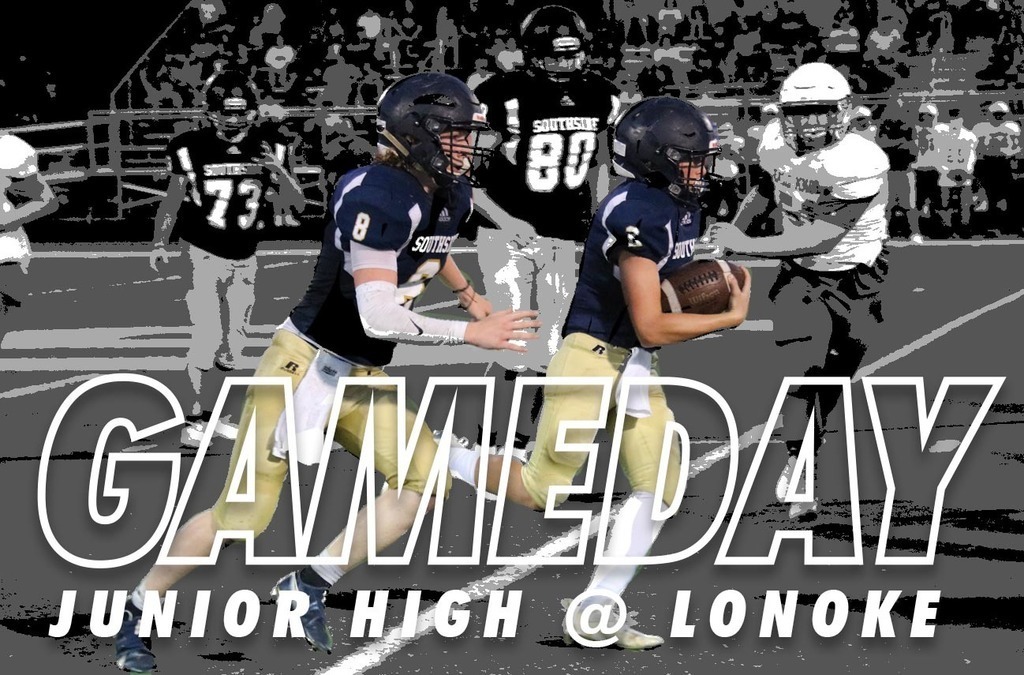 Junior A, JV, Varsity - 4:30 start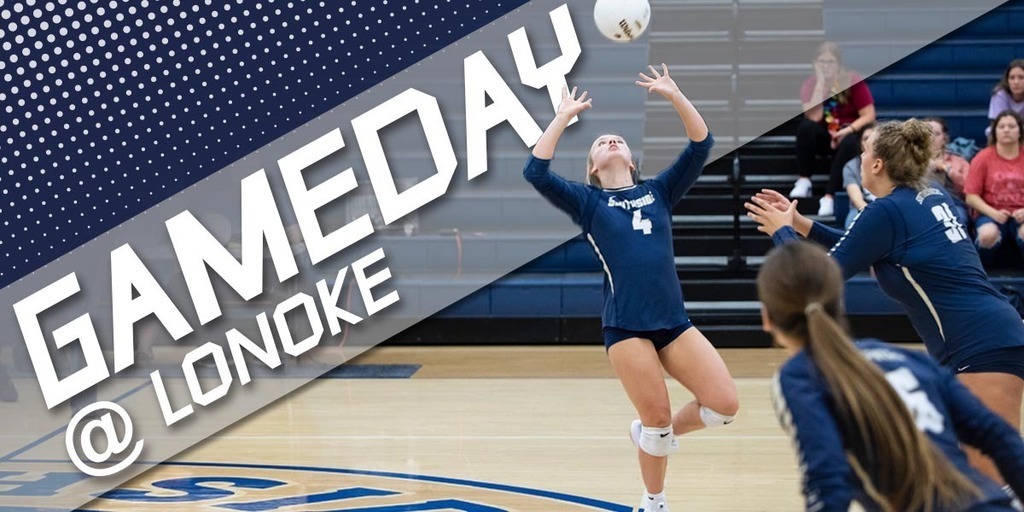 Athletic Update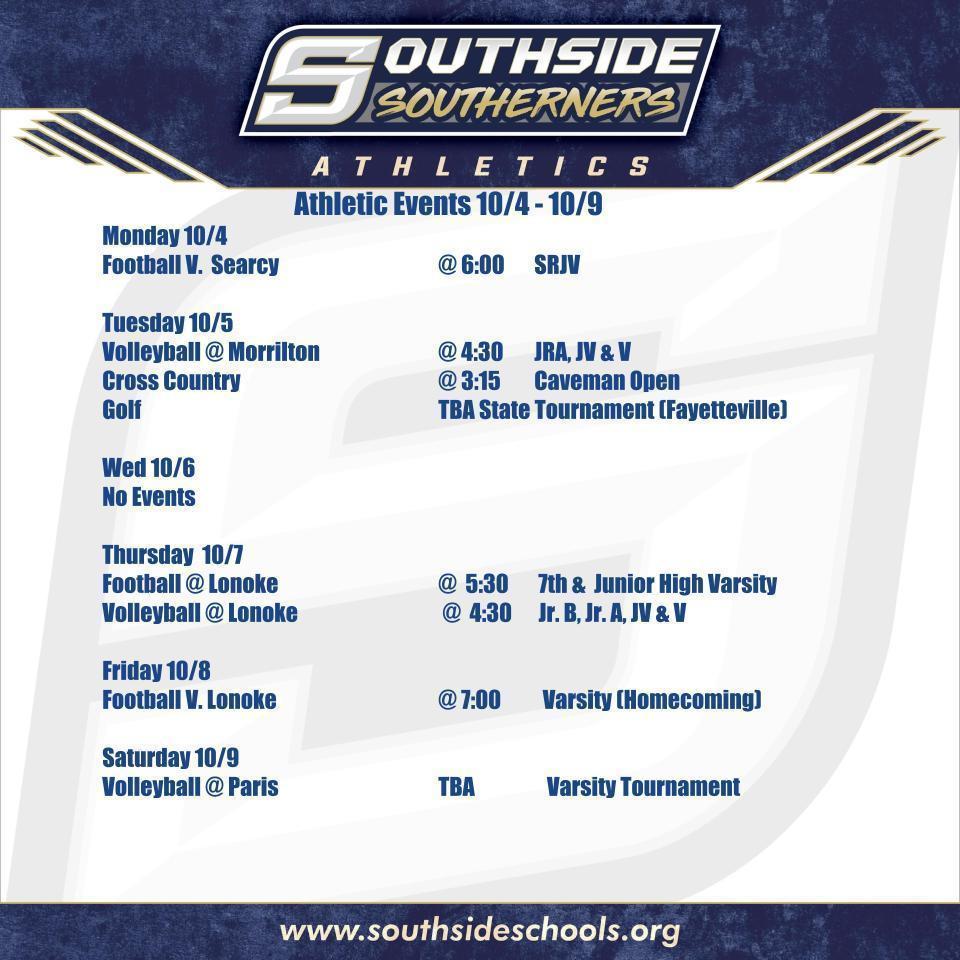 It's GAMEDAY! The Southerners go on the road this evening to Clinton to take on the Yellow Jackets! Kickoff is set for 7PM. If you can't make it to the game you can watch all the action on Southside Live! #GoSoutherners #BeatClinton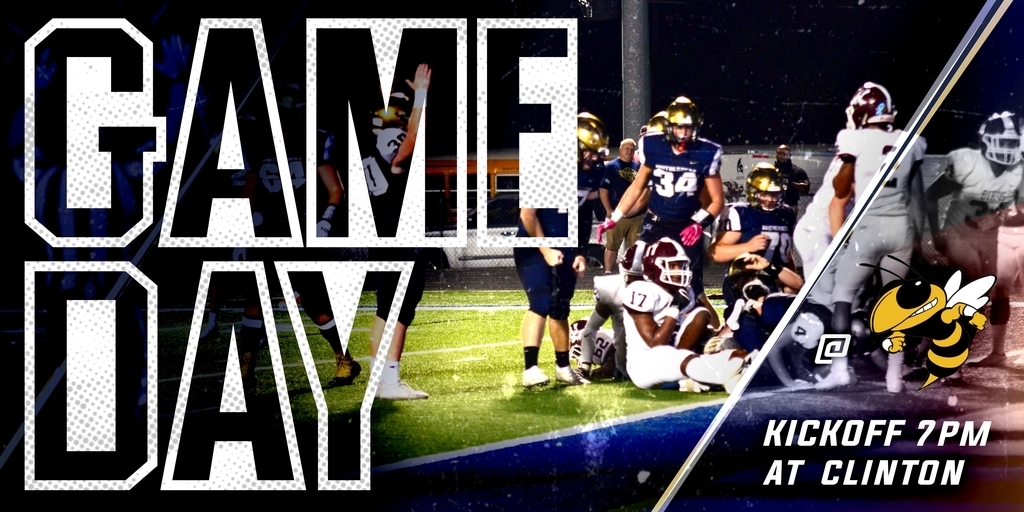 Gameday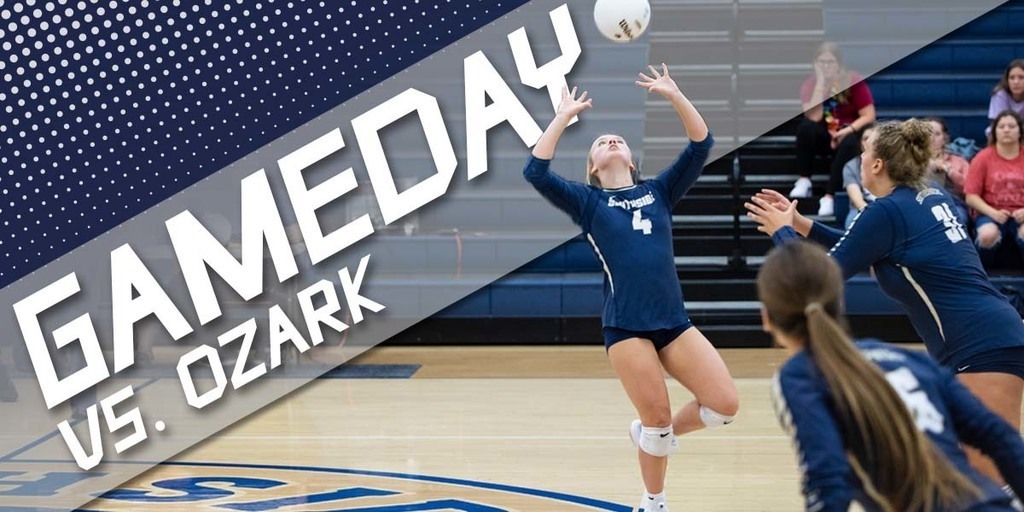 Cross Country Meet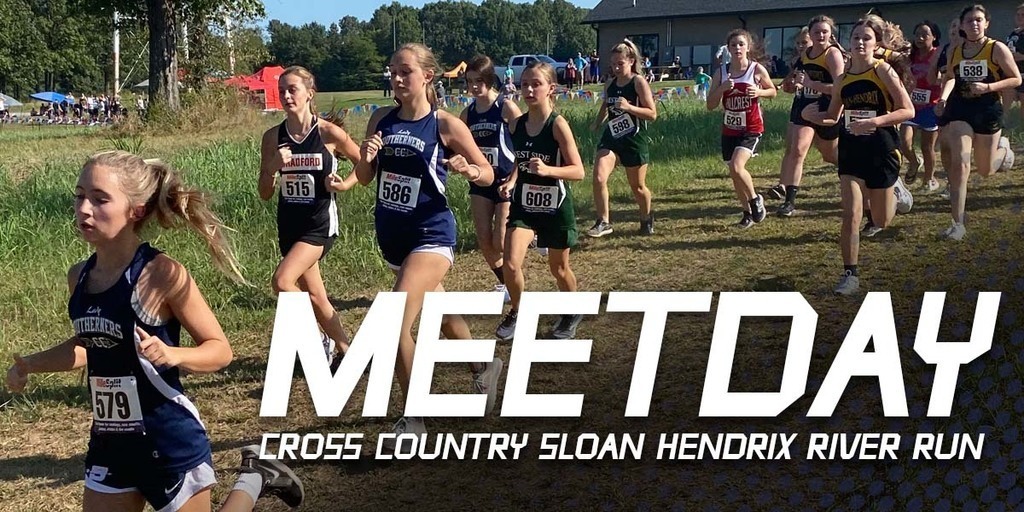 Kameron Coles fired an 85 in the district golf tournament to individually qualify for the 4A Boys State Tournament! Great job, Kameron!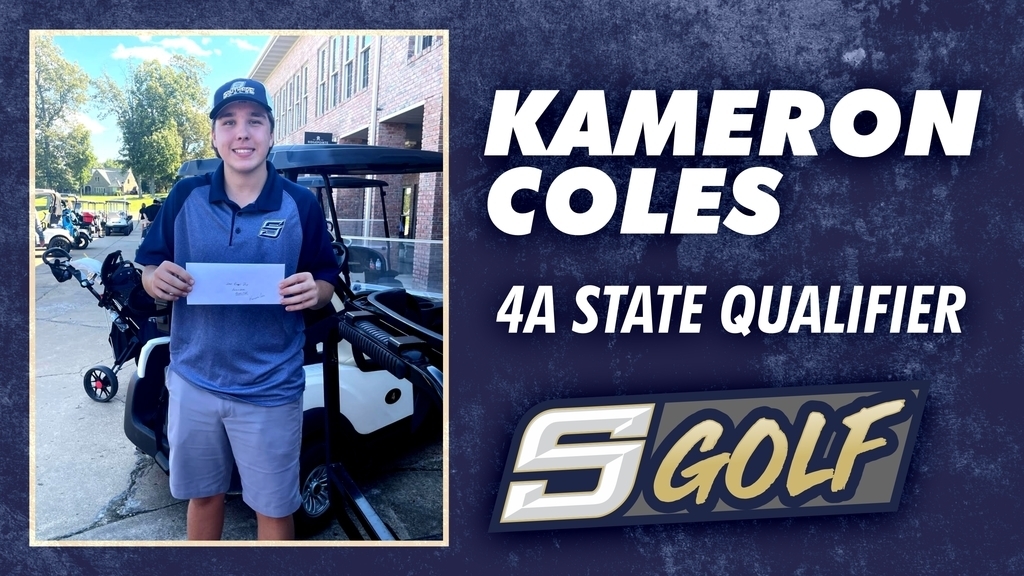 Tennis District Tournament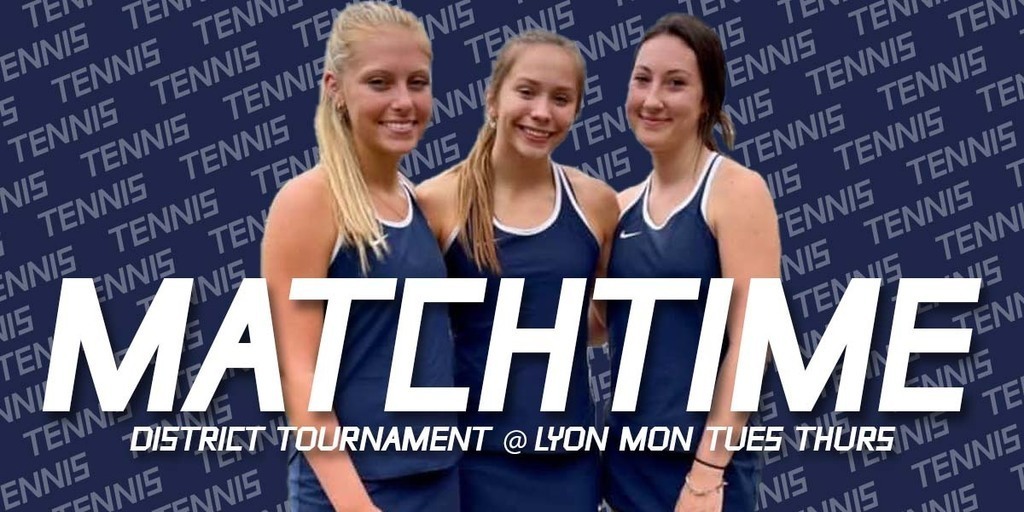 Athletic Update