Friday's Homecoming Schedule! Gates will open at 5 p.m. We hope you all can find a way to celebrate 2023 Homecoming and the 75th Anniversary of Southside School District, go Southerners!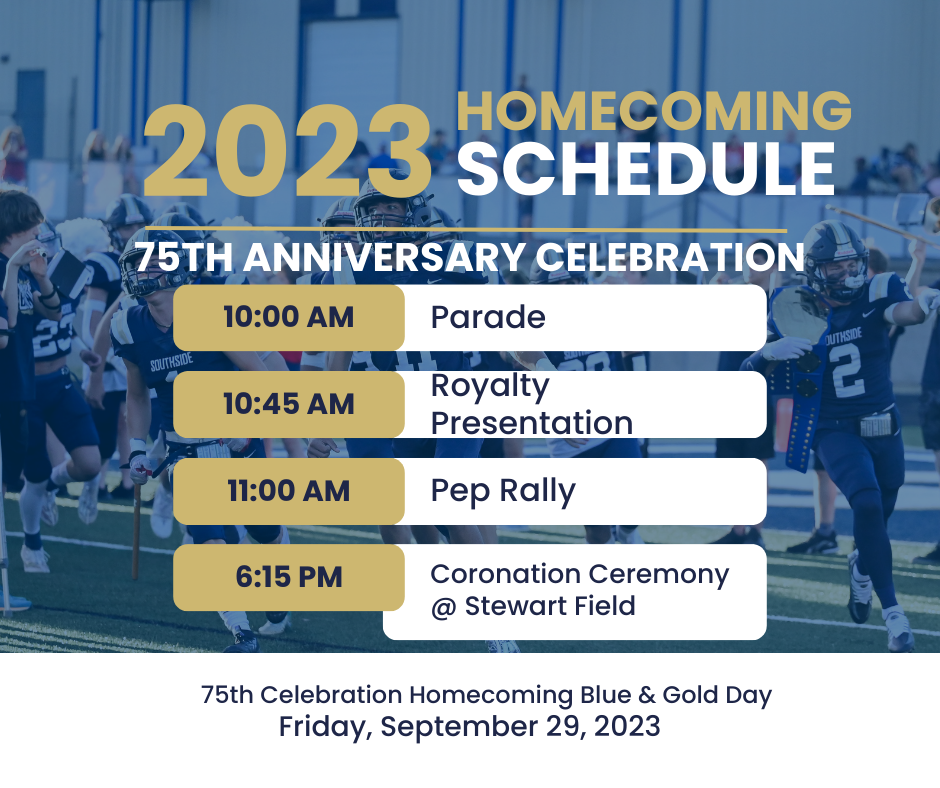 75th Anniversary shirts will be ready on Thursday! Please contact
mallory.bice@southsideschools.org
if you have any questions regarding pick-up for your 75th Anniversary t-shirt.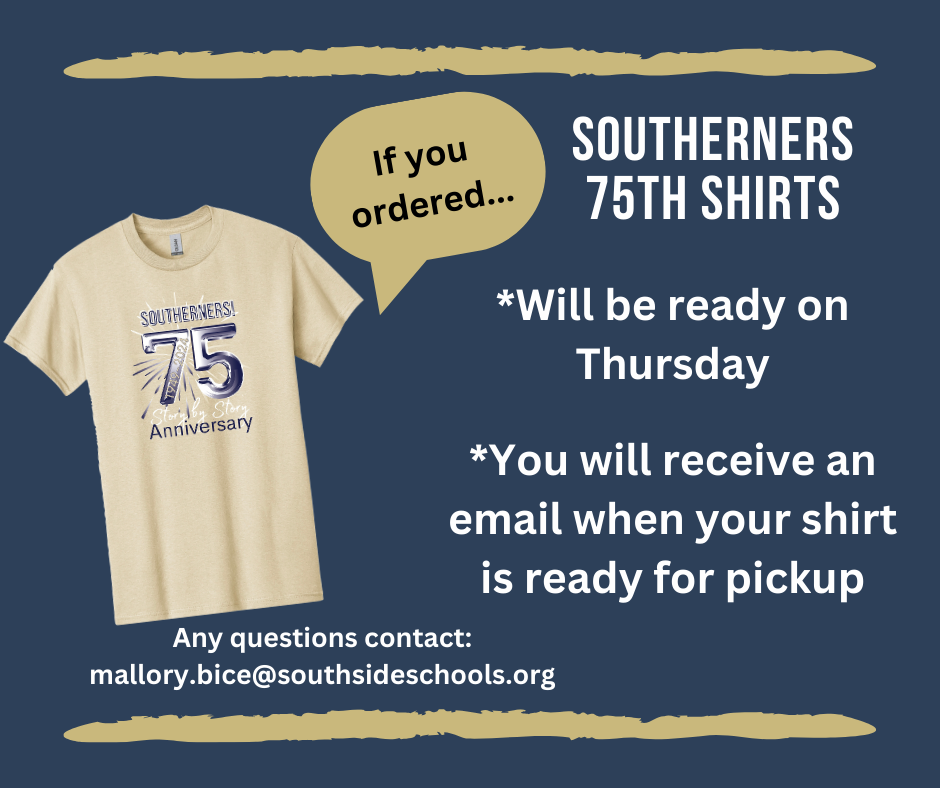 We want to encourage everyone with a bus rider to sign up for transportation Remind messages. You can sign up for text message or email notifications and stay informed regarding your student's bus. Notifications will include changes/adjustments to routes, weather updates, and any other important information regarding Southside school buses.
https://www.southsideschools.org/page/transportation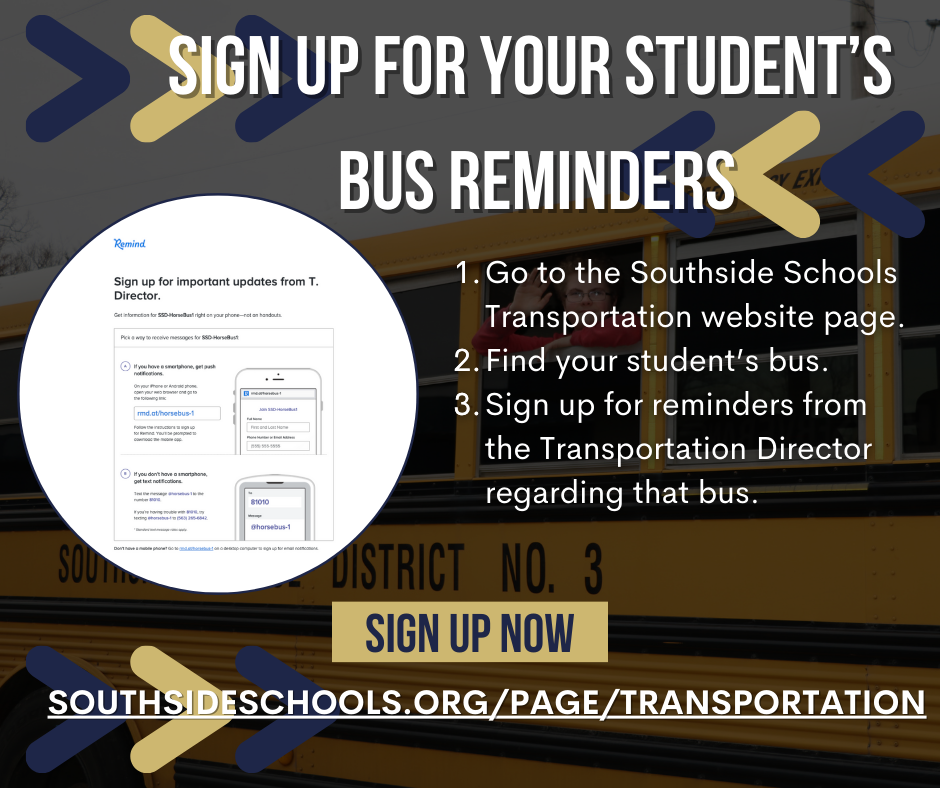 Athletic Update Week of September 25- 30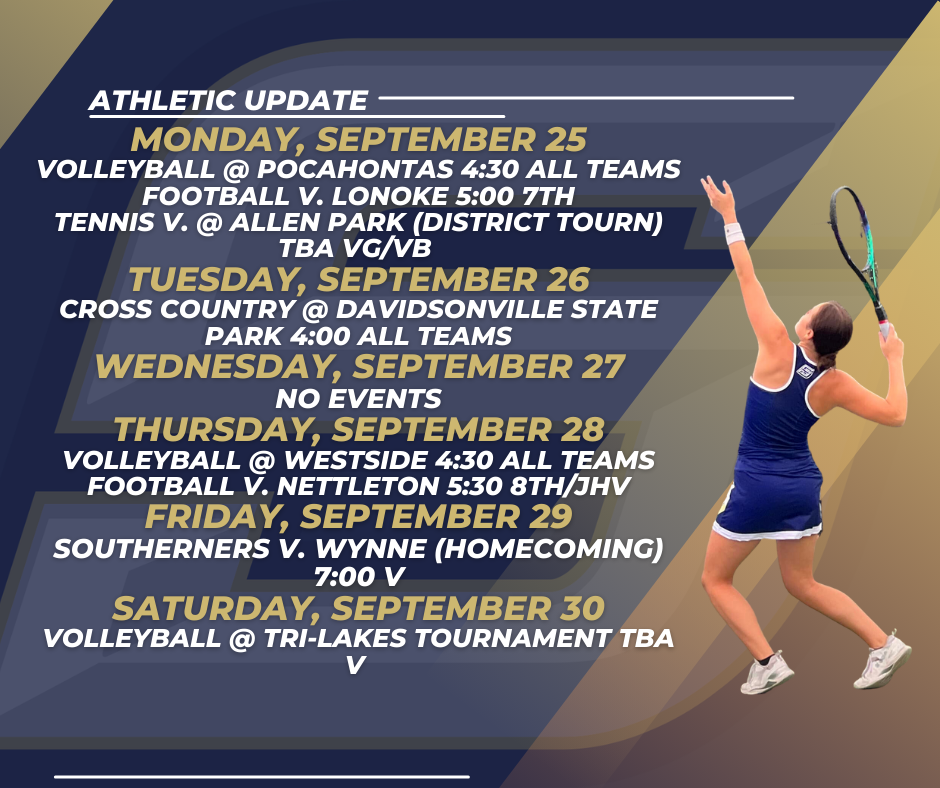 The Junior High Beta Club is selling Spirit Ribbons to commemorate the 75th Anniversary during Homecoming week. You can pick yours up at any campus.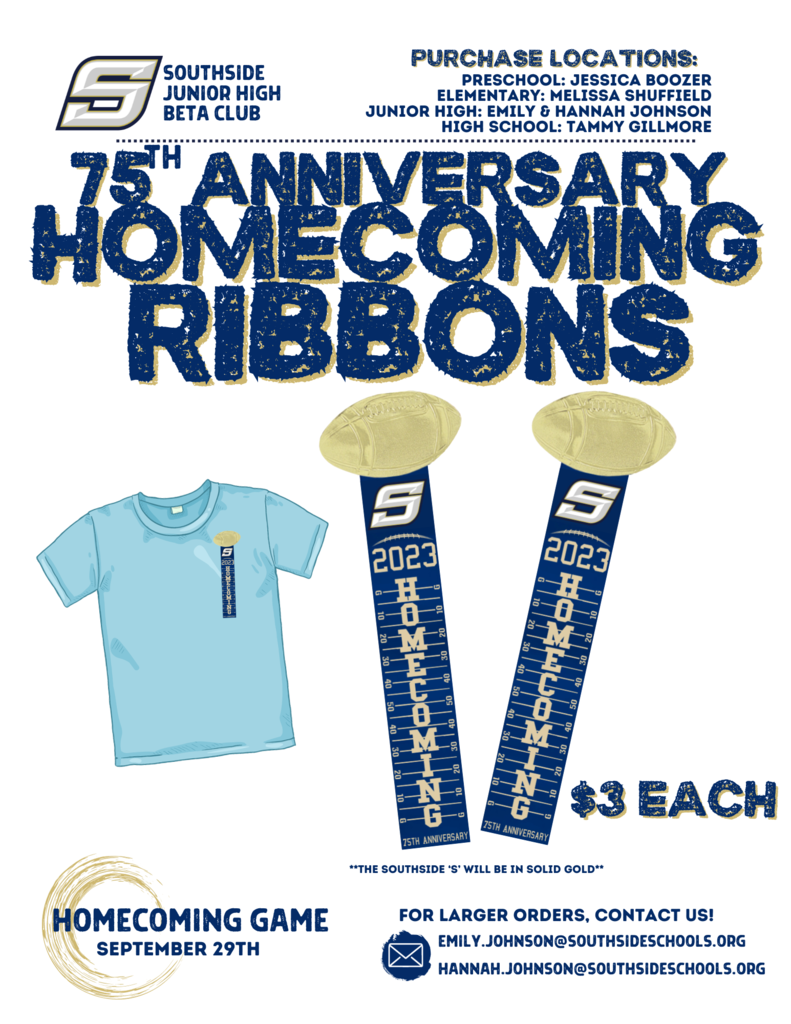 Athletic Update week of September 18-22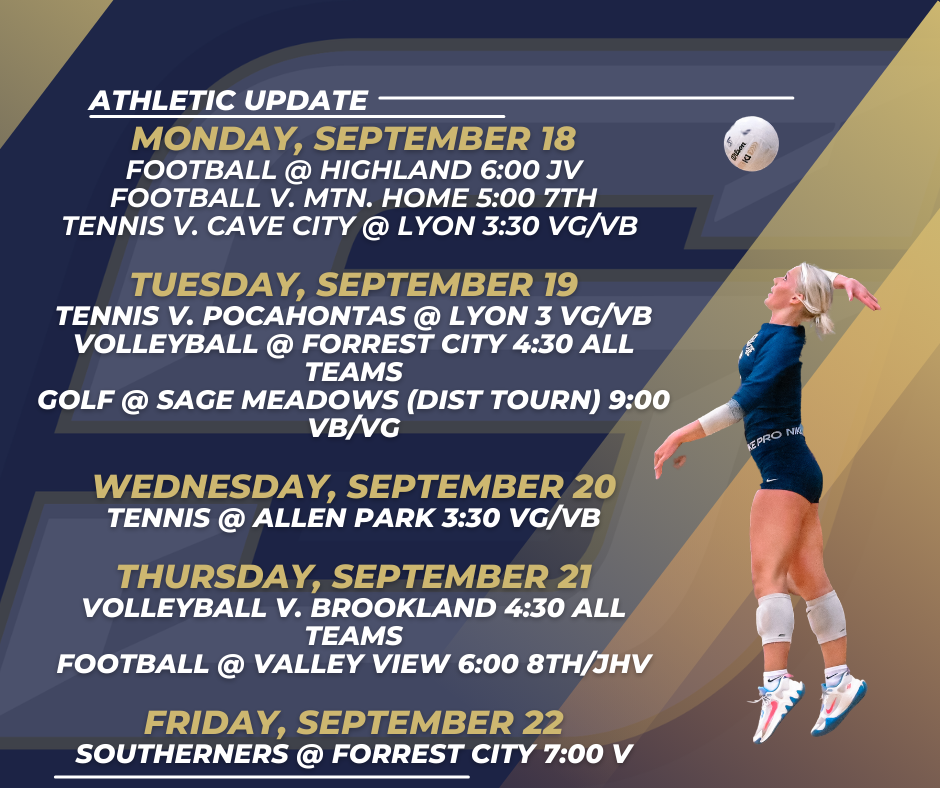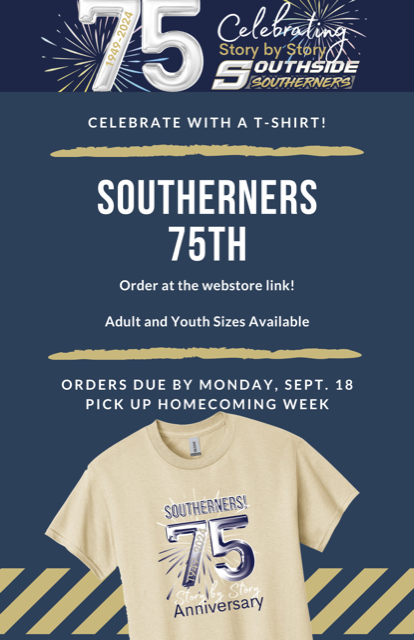 Homecoming shirts are now available to purchase! This is an annual fundraiser for the Family, Career and Community Leaders of America (FCCLA) club. Shirts are $15. Please email
mallory.bice@southsideschools.org
to order.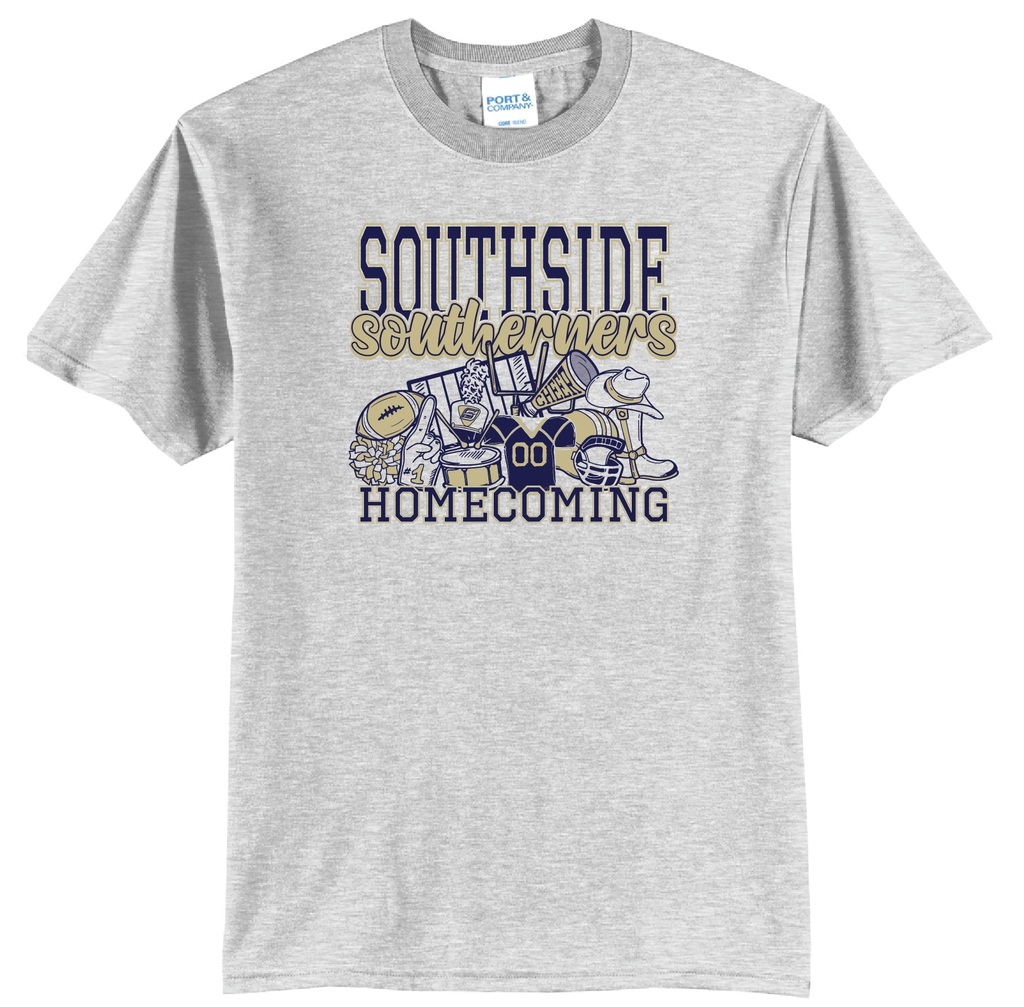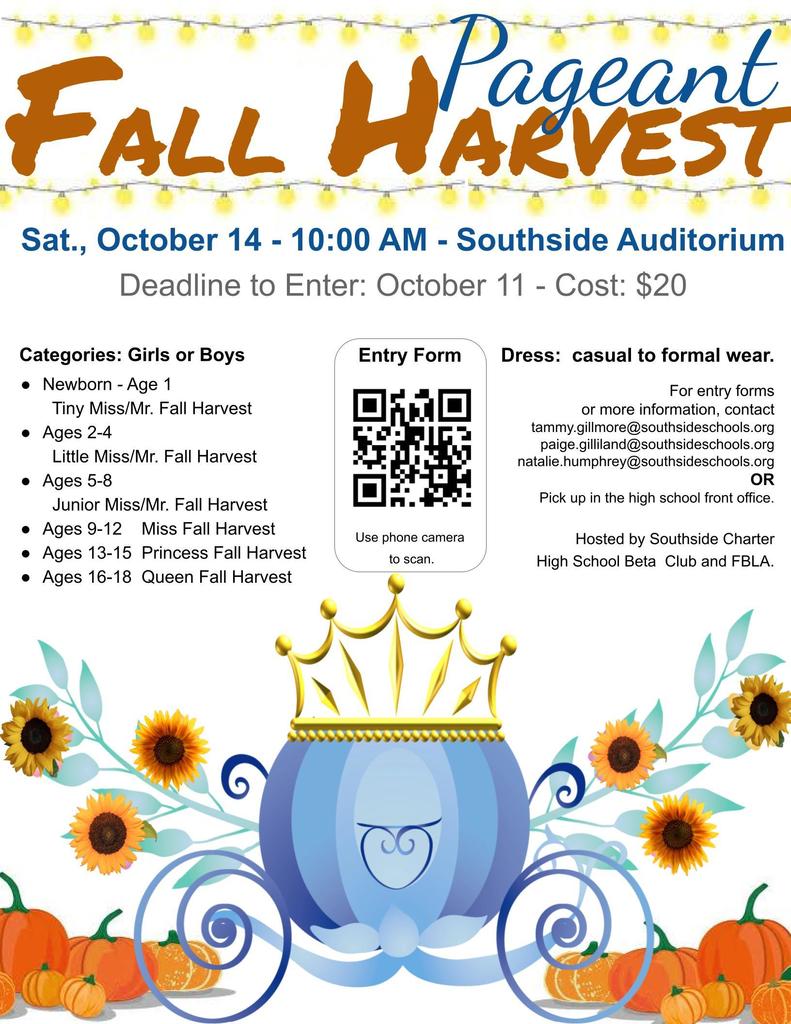 Save the dates for Southside Homecoming on September 29!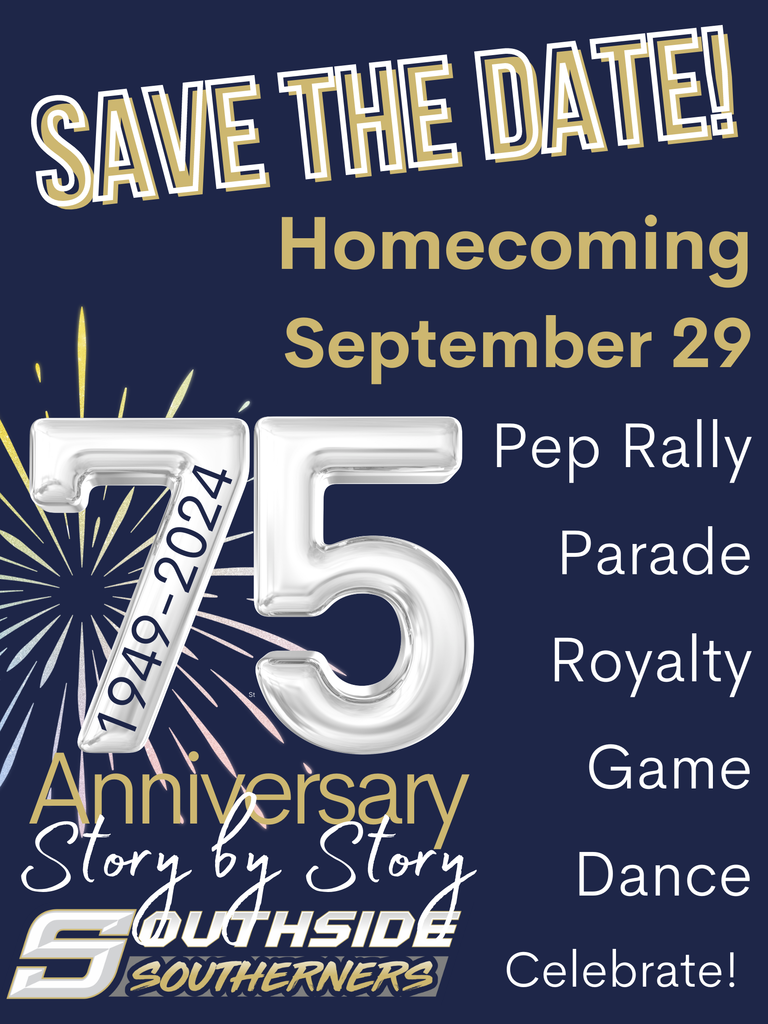 Athletic Update Week of September 11 - 16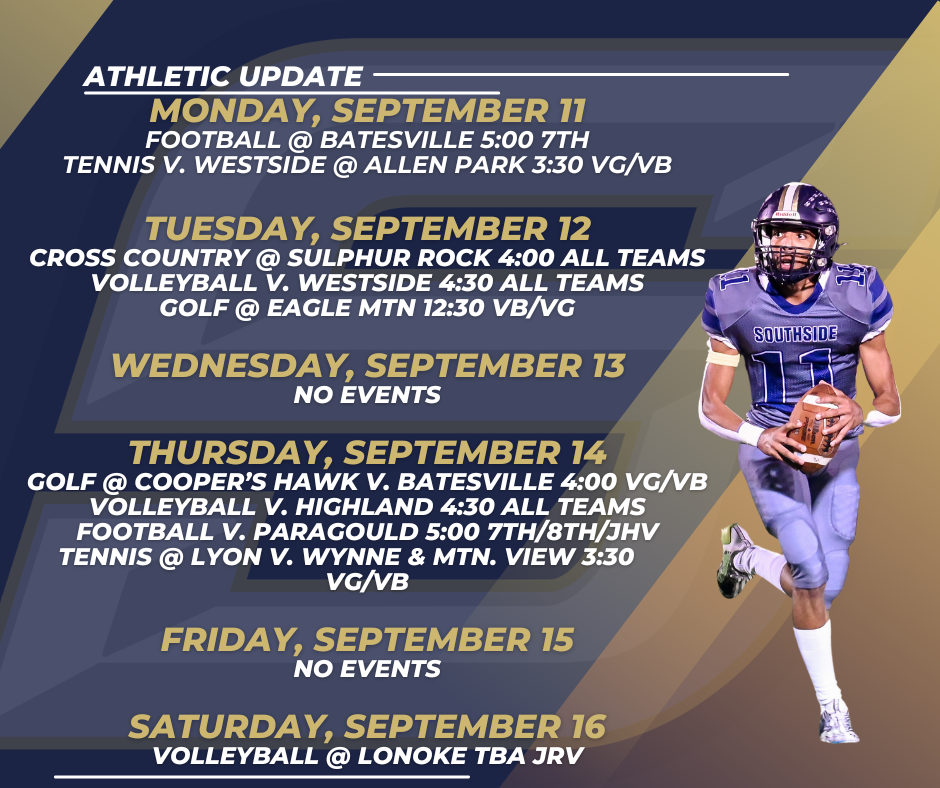 We're excited to announce our most extensive partnership yet with Citizens Bank!! We will be launching a unique financial literacy workforce training program. A key component of this program is the installation of a student-operated Financial Education Center inside our high school. This will be located in the mini-quad and fully functional to serve our students, faculty, and staff for their banking needs with limited transitions. Through this endeavor, we strive to equip our students with the tools to build their leadership qualities, strengthen their communication skills, and increase their fluency in all things financial literacy. We hope some of the students will find their Future Story through this program and partnership. At conception, this will be the only limited operational bank in a school in Arkansas. We will host a ribbon-cutting on September 19th at 5:30 p.m. in the mini-quad of the high school. All community members are welcome to attend.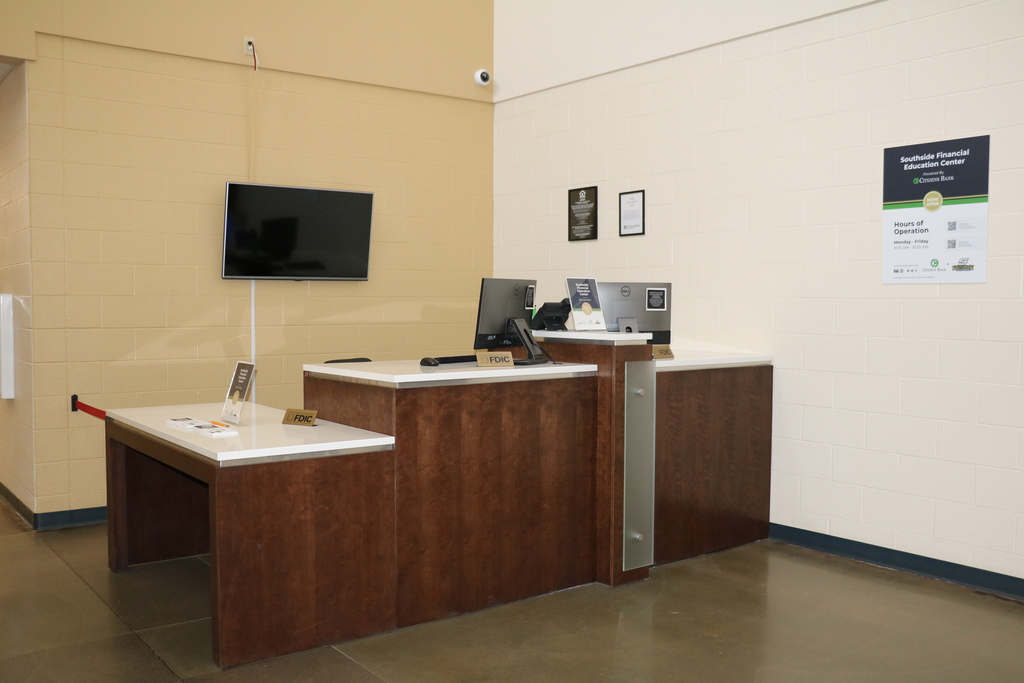 Athletic Update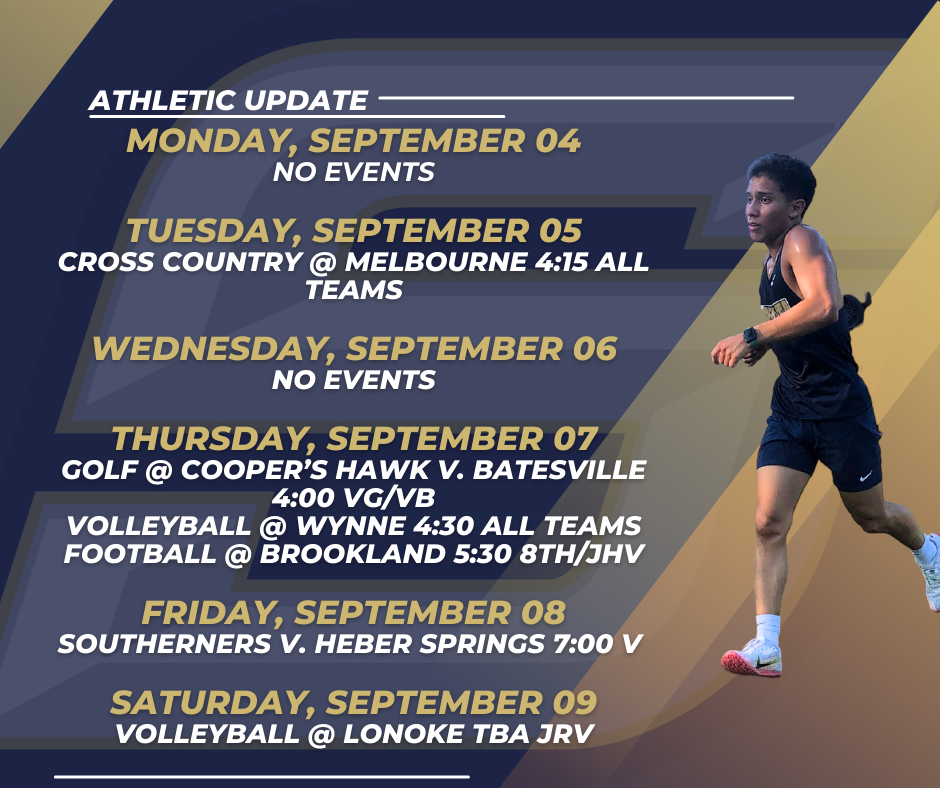 A free parent training is being offered via Zoom on 9/7 from 6:00 to 7:30pm. The focus of the training is executive functioning and will be conducted by Peg Dawson, a school psychologist and lead researcher in the field. So, if you've got students (or parents or teachers) who struggle with attention, organization, flexibility, procrastination, and goal-setting, this is the training for them.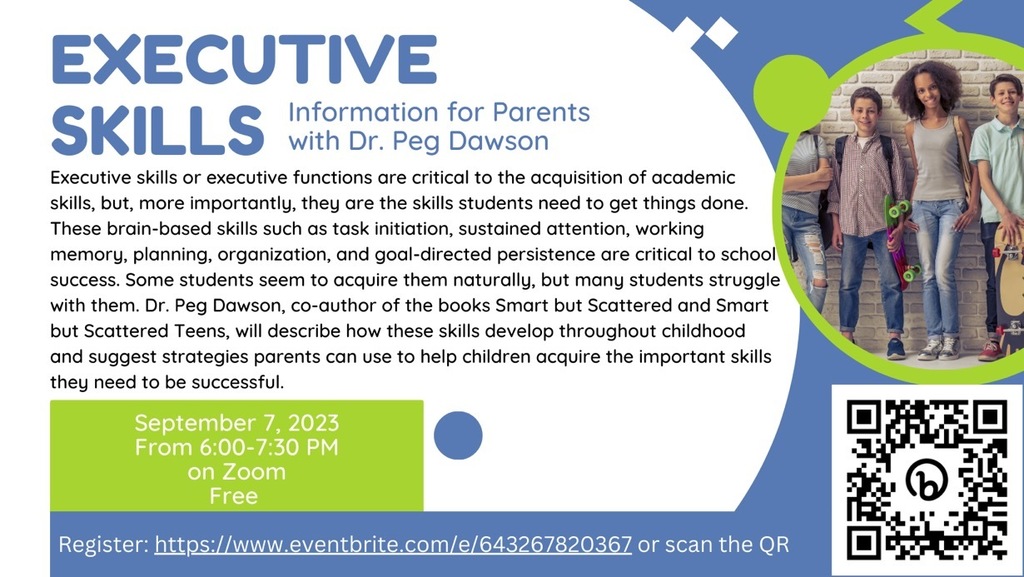 Save the dates for Southside Homecoming on September 29!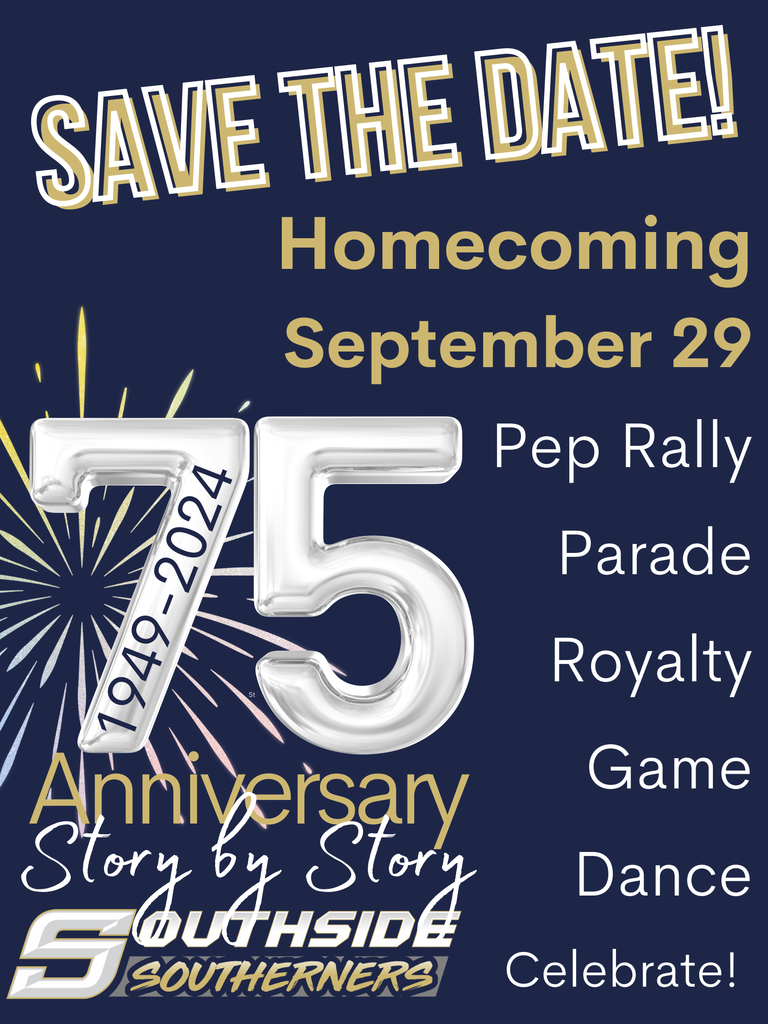 Athletic Update Week of August 28 - September 01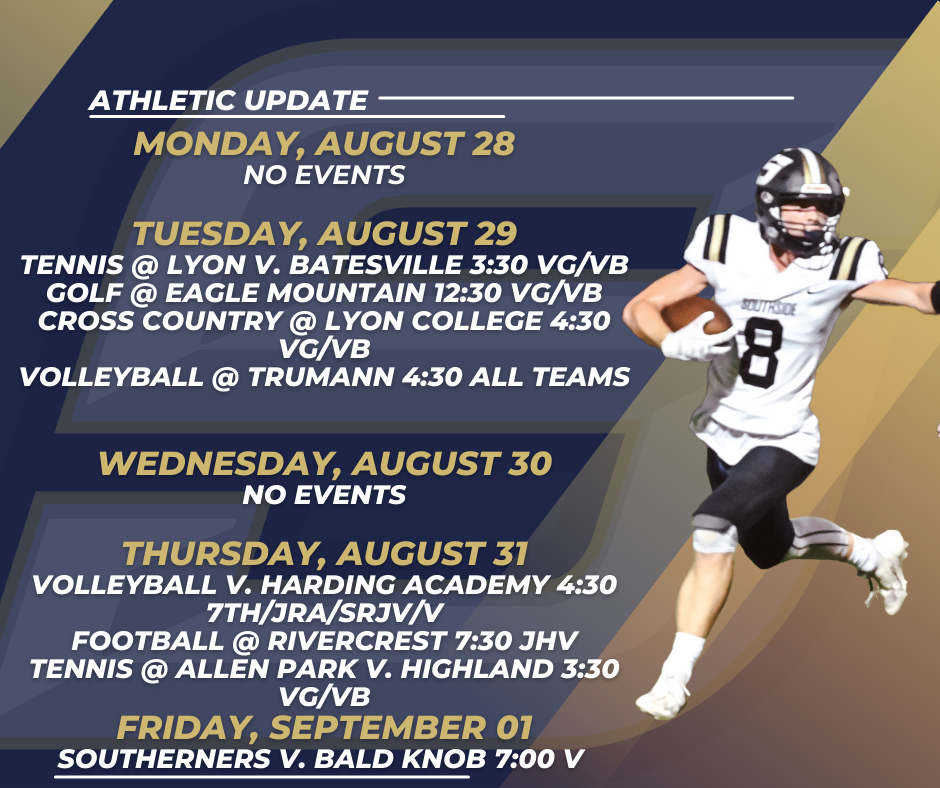 The Southerners vs Hunger food drive will be August 28 - September 1. Help us fill the shelves at the Southside 4-h Food Pantry with canned vegetables and fruit, pasta and peanut butter!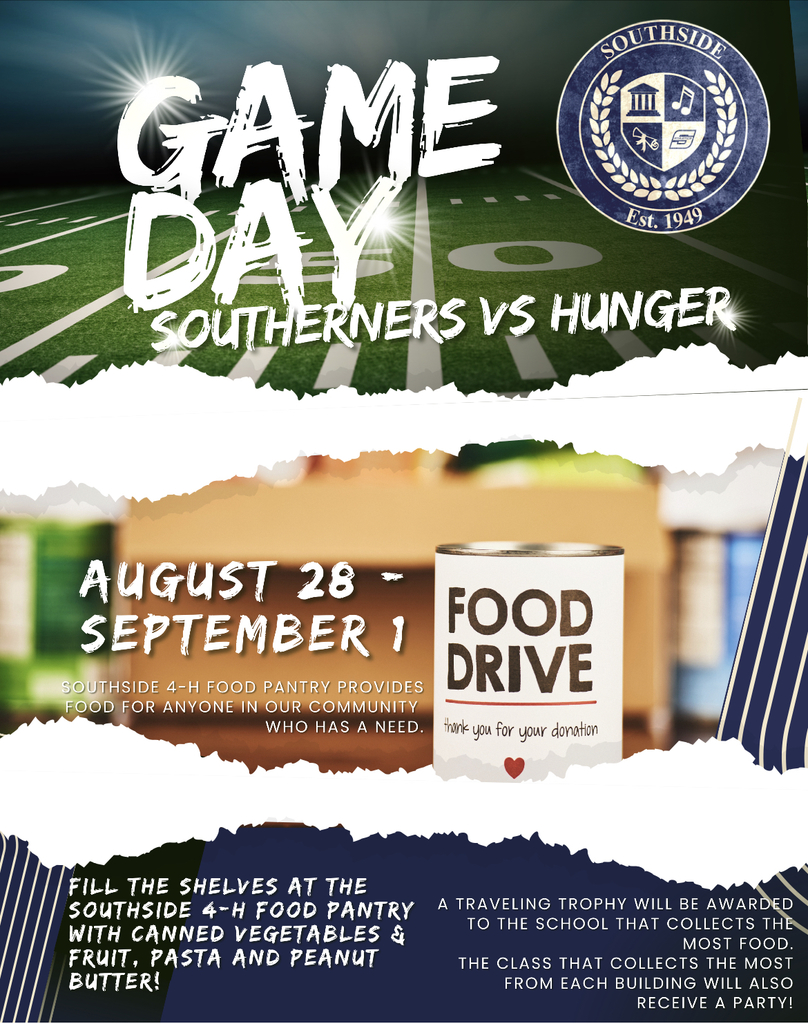 Wear gold on Sept 8th! We are excited to help ACH & Owen Payne this year 💛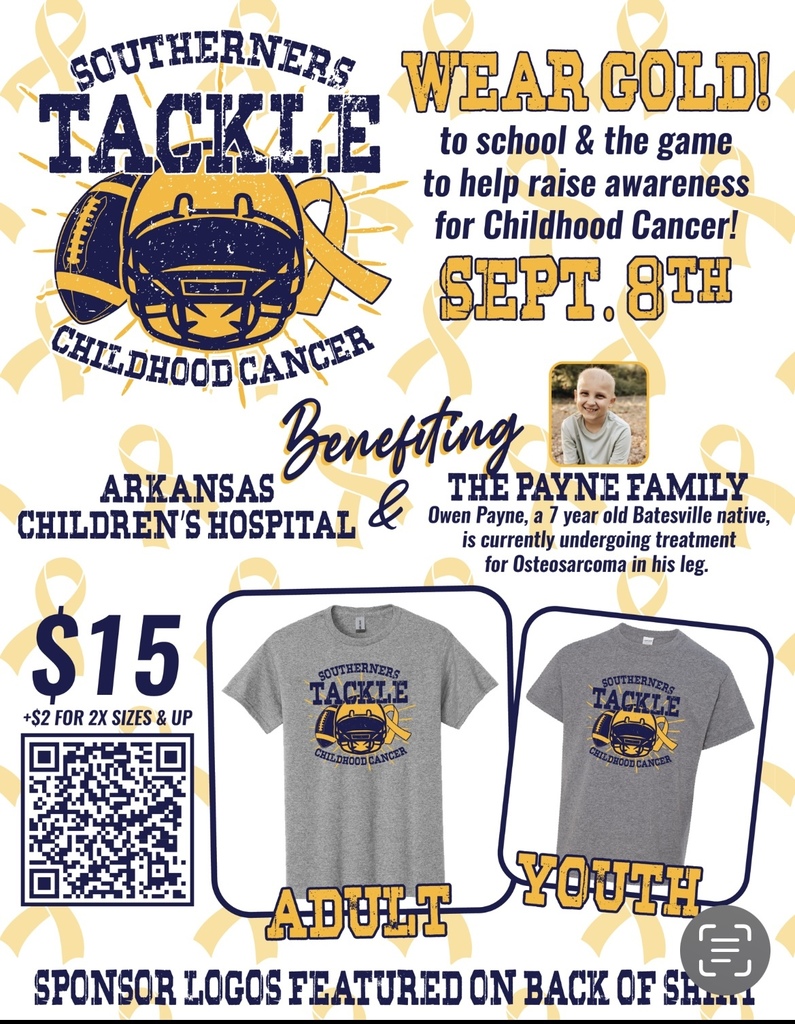 Athletic Update Week of August 21-25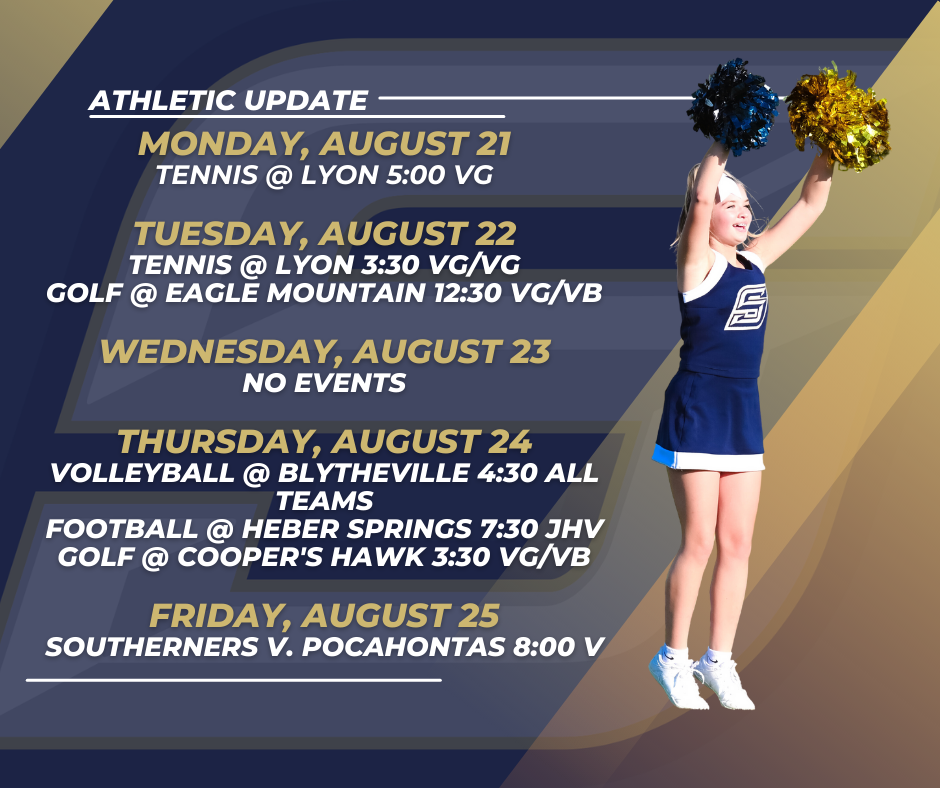 The Southside School District provides Special Education and Related Services to students between the ages of 5 (kindergarten) and 21 who qualify for these services under the Individuals with Disabilities Education Act. If you feel that your child may be in need of these services, please contact us at 870-251-4018.