The Southside School District will be closed for onsite learning on Wednesday February 10th due to inclement weather.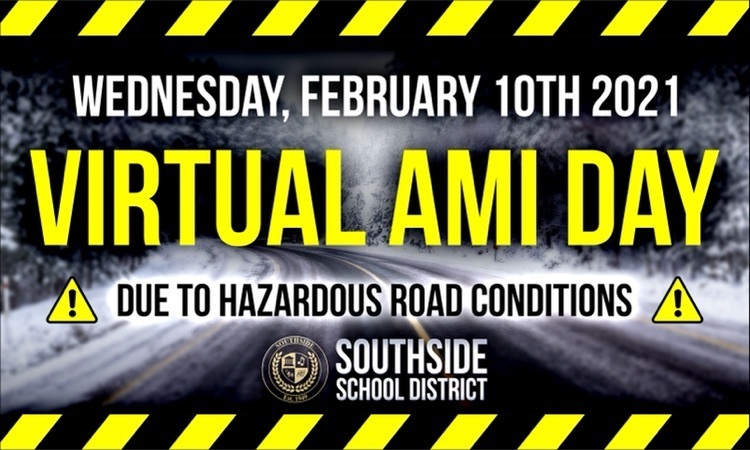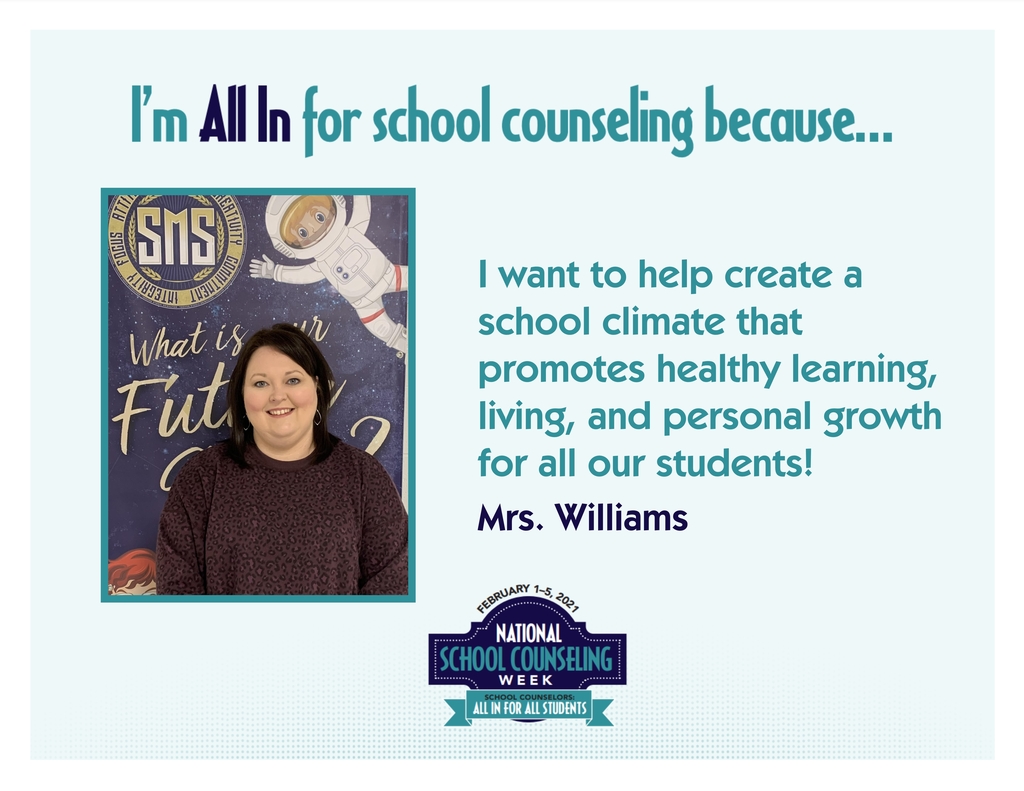 ' #NSCW21, Feb. 1–5, celebrates the critical contributions of school counselors to students' academic success and social/emotional health. Thank you, #schoolcounselors. #NSCW21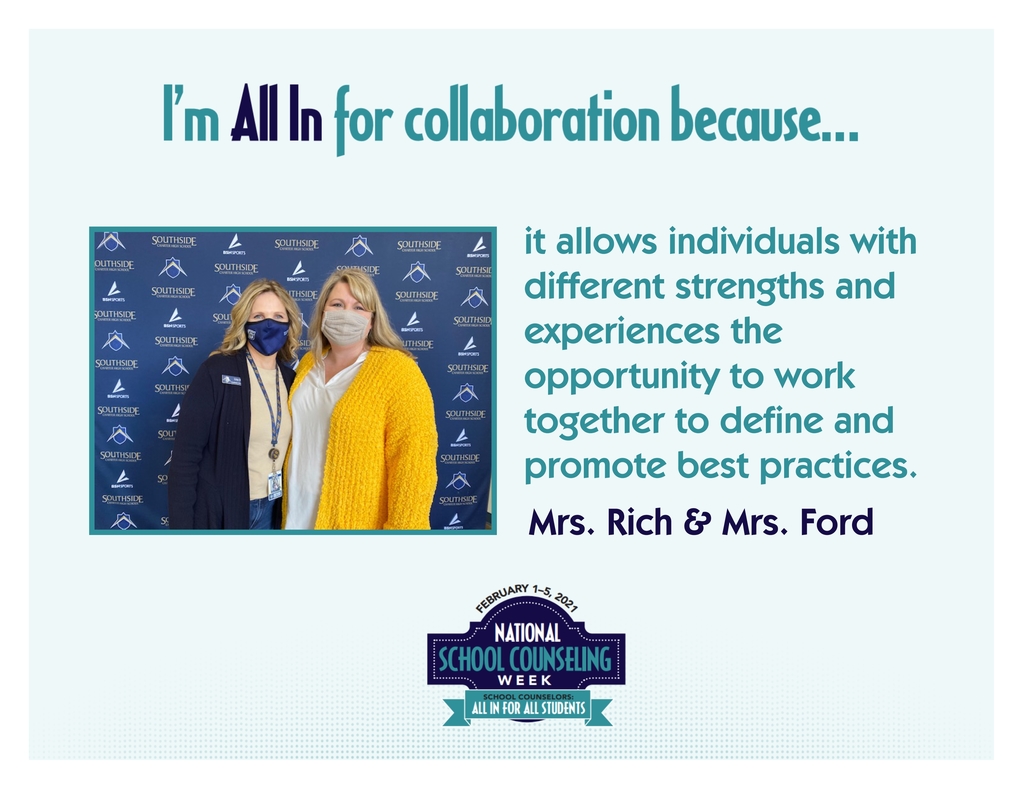 #schoolcounselors help 51 million K-12 students nationwide. This week we honor their efforts, hard work and dedication. Happy #NSCW21!

Registration has begun for summer baseball, softball and t-ball. You can find the registration form here:
https://5il.co/p6ig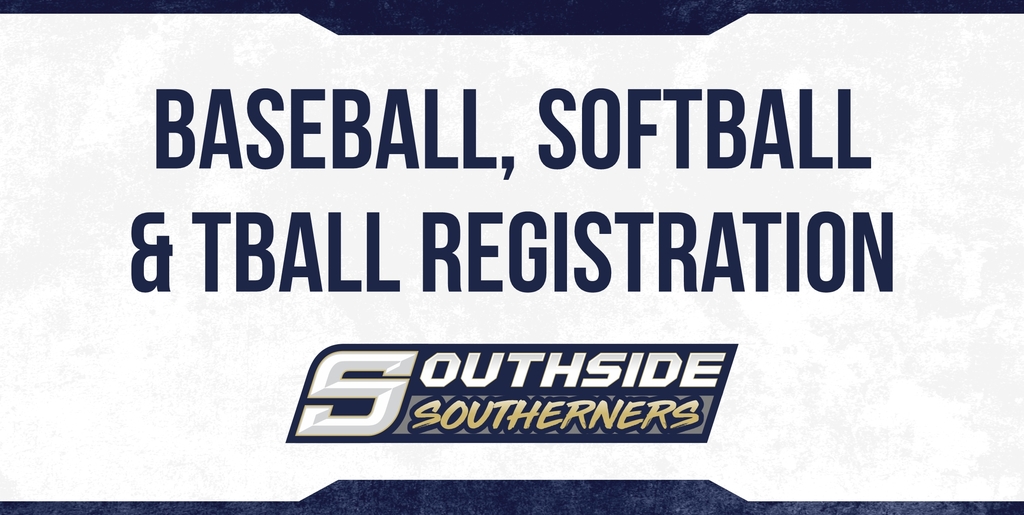 School counselors are ALL IN FOR ALL STUDENTS every day. Thank a school counselor today! #NSCW21

In order to continue to protect the health of our students and staff, we want to remind families that no outside deliveries are accepted. We ask that you celebrate Valentine's Day gifts, bouquets, and balloons at home this year. Thank you for your continued understanding and support during the COVID-19 Pandemic. As always, please feel free to contact your child's principal with questions.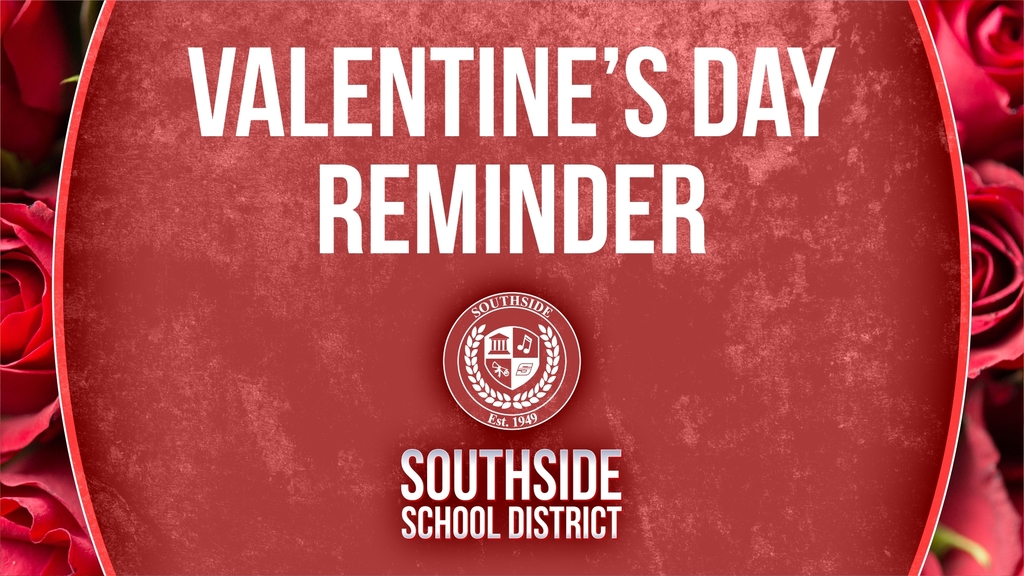 School counselors are "All In For All Students" every day. Have you thanked your #schoolcounselor today? Celebrate National School Counseling Week (Feb. 1–5) #NSCW21.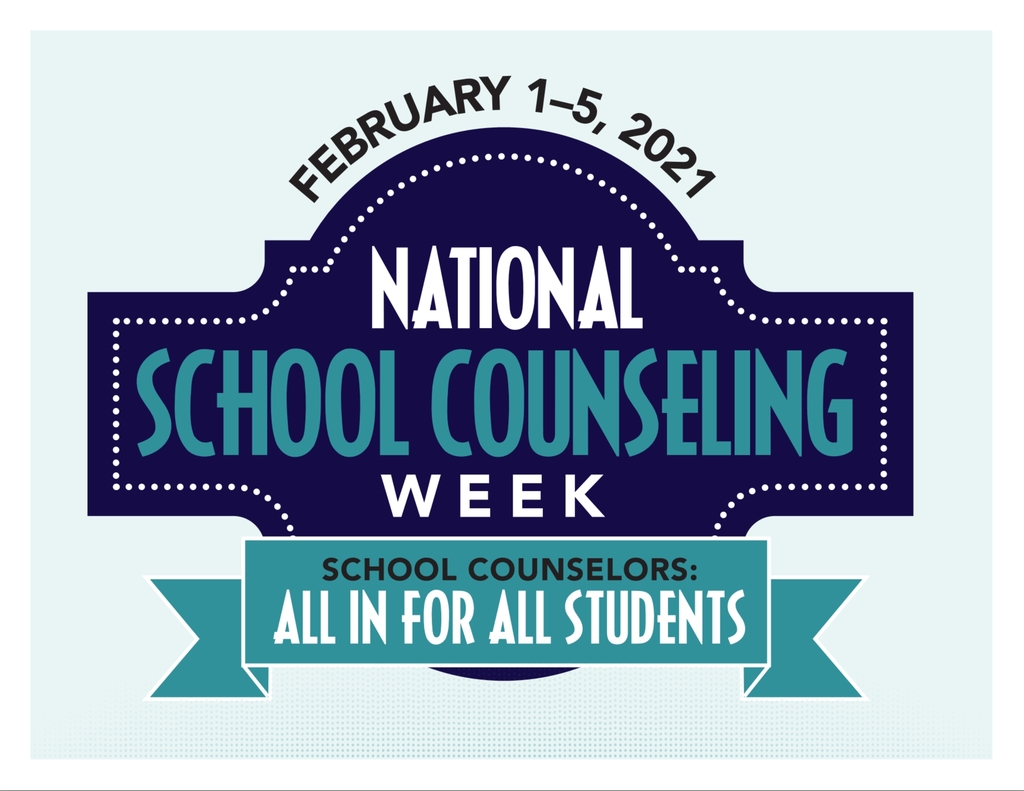 Through collaborative efforts with Wilson Wil-Sav Pharmacy, teachers and Staff of Southside Schools were able to receive the first dose of the COVID-19 Vaccine. The staff of the pharmacy worked with school nurses Maggie Henderson, Tifney Roberts, and Leea Godush to provide a vaccination clinic onsite at our school. We appreciate the team effort to protect the safety of our staff, school, and community. #BetterTogether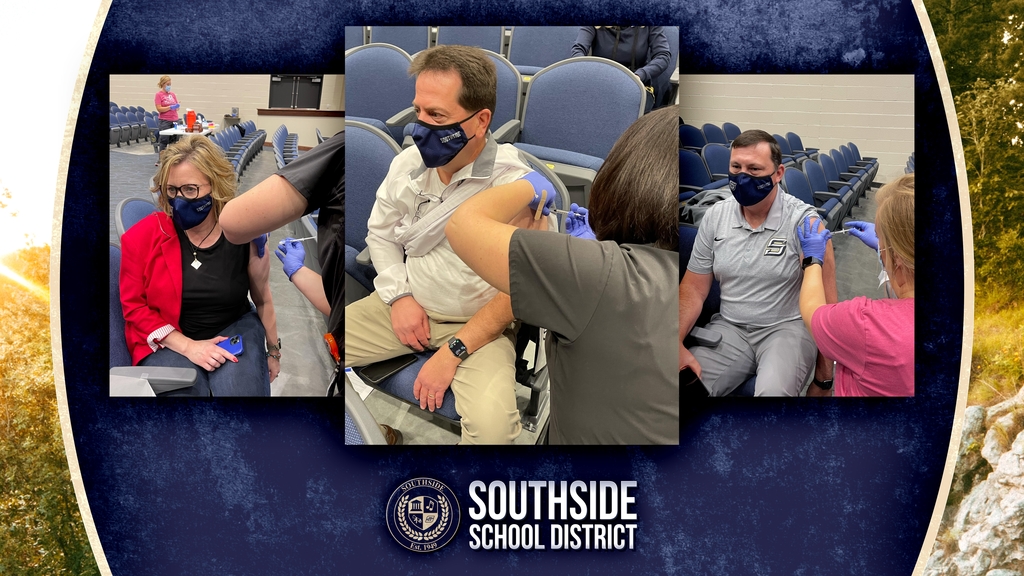 Press Release! In the board meeting tonight the Southside School Board regretfully accepted the resignation of Superintendent Roger Rich effective at the end of the current school year. With 30 years invested in education, Mr. Rich has served the patrons of the Southside School District for over 20 years. In the same meeting they announced the selection of Assistant Superintendent Mr. Dion Stevens, as the next superintendent of the Southside School District. Congratulations to Mr. Stevens! Good luck in your retirement, Mr. Rich!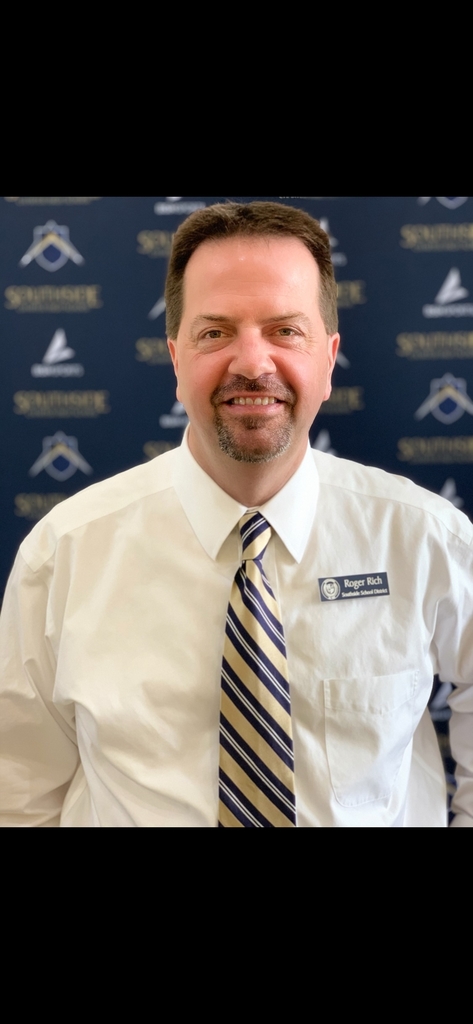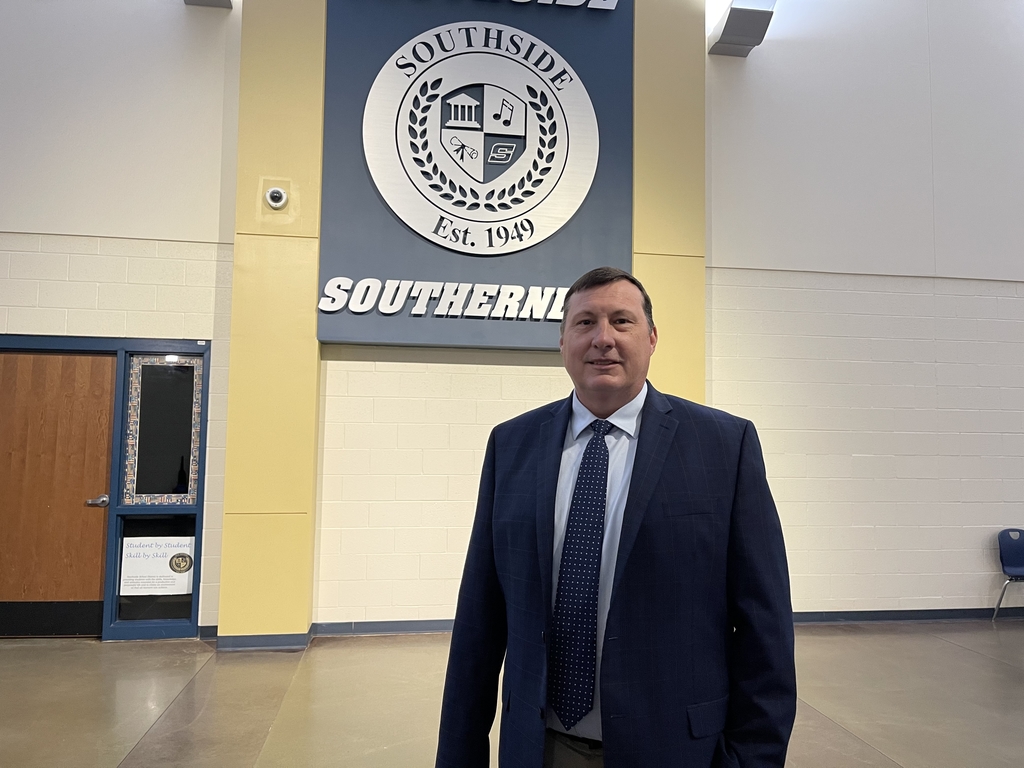 Attached is the athletic schedule for the week!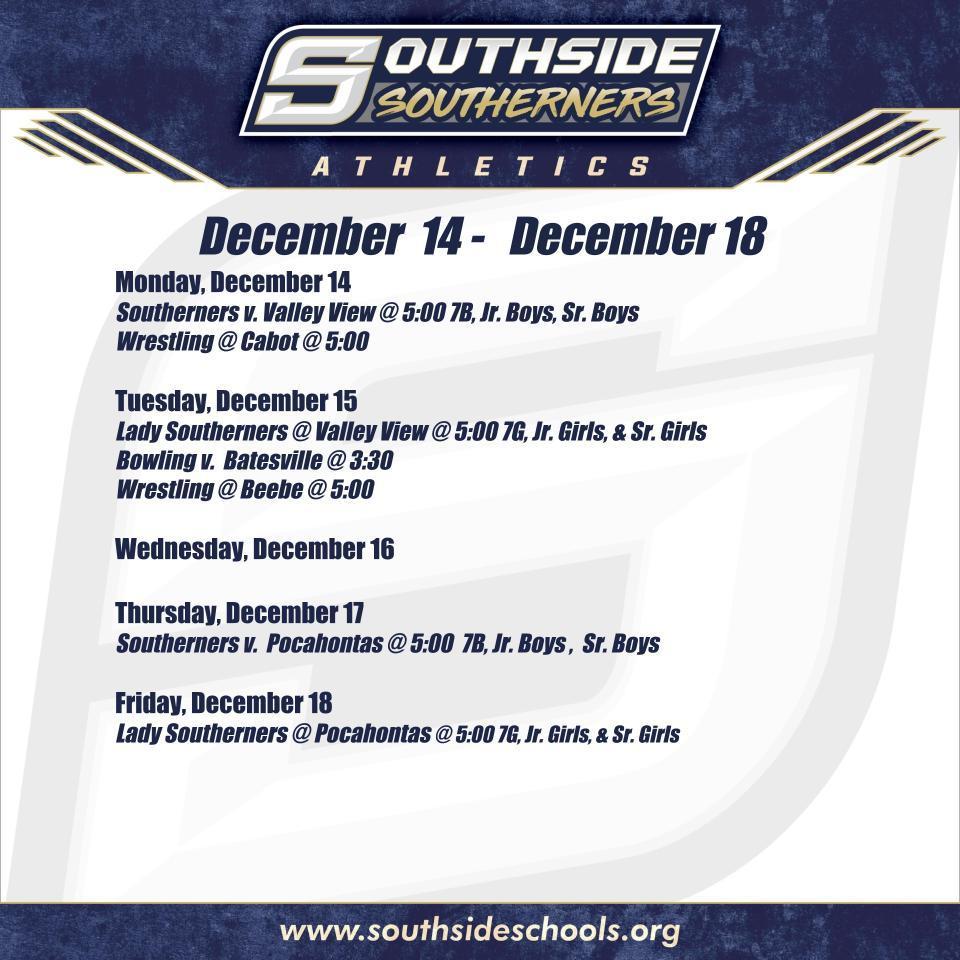 Attached is the athletic schedule for the week!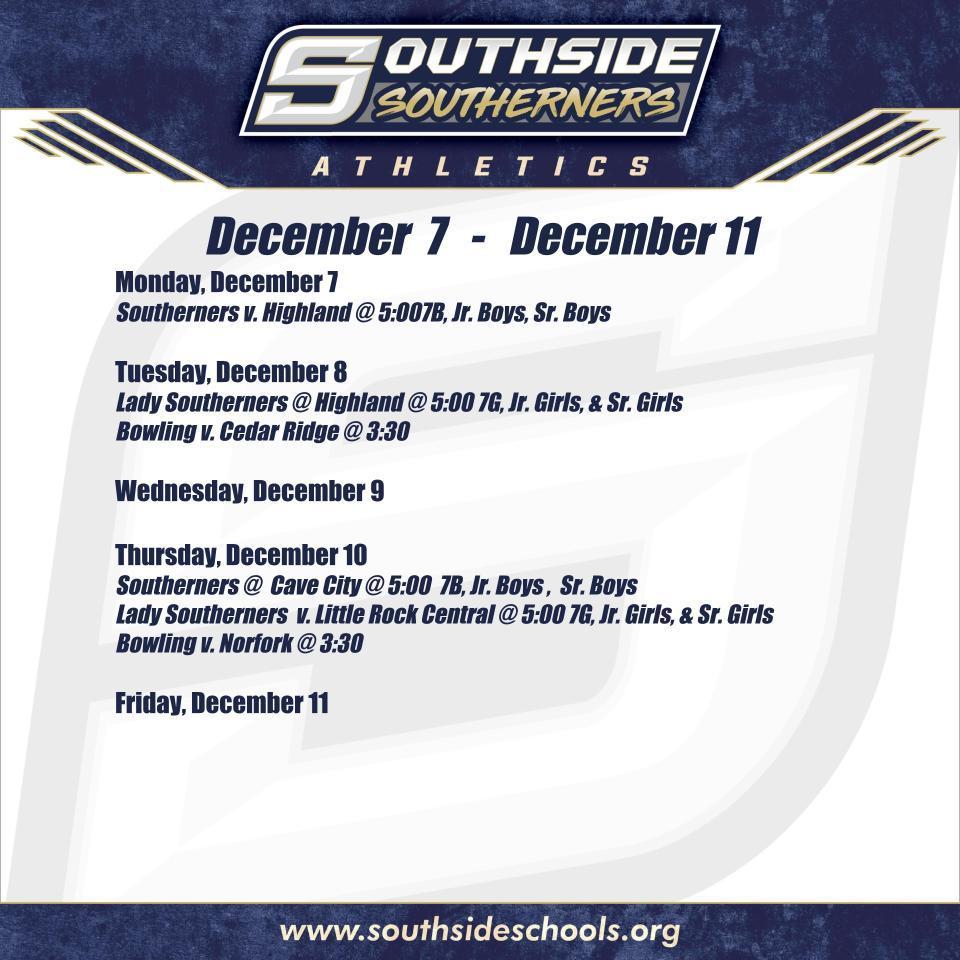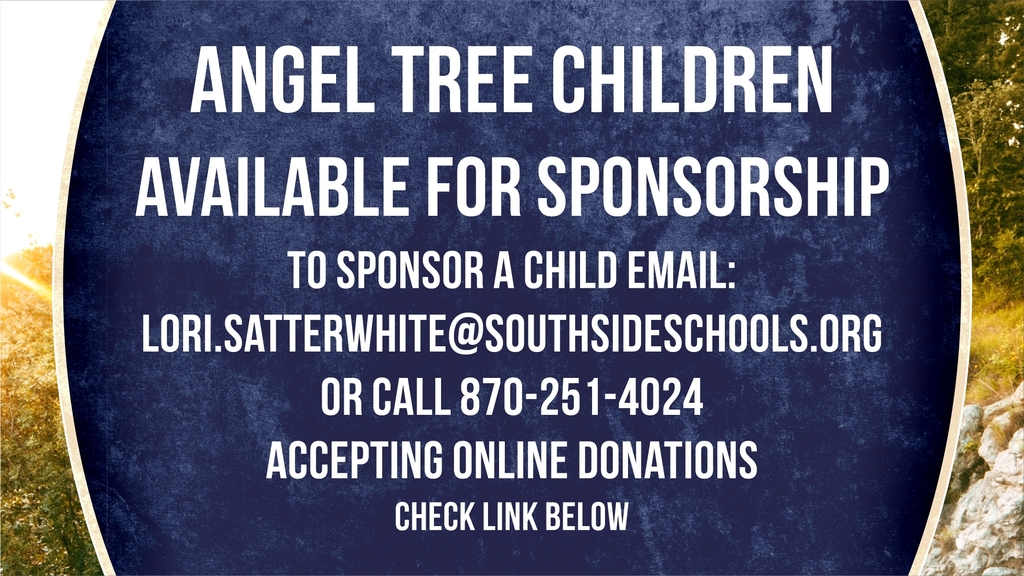 Attached is the athletic update for the week!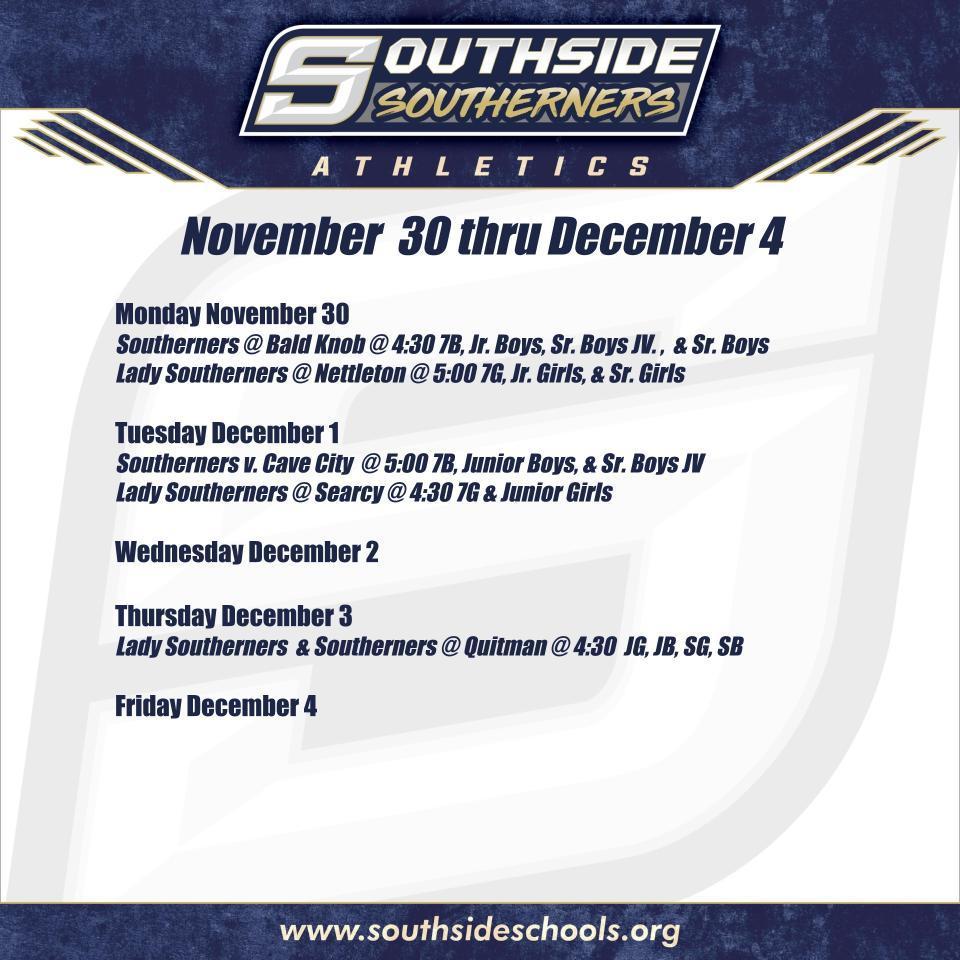 Amy Finster from White River Health System presenting a donation to our Food Pantry that came from their virtual 5K Fundraiser held recently.

Change to the School Calendar Southside School will not be in session on November 23-25. These days will now be added to the end of the school year. Southside Preschool and TRACKS program will be open November 23-25. At the preschool, November 23-25 will be Non-ABC days. If you have questions on childcare, please call Lisa McGhee at 870-251-2297.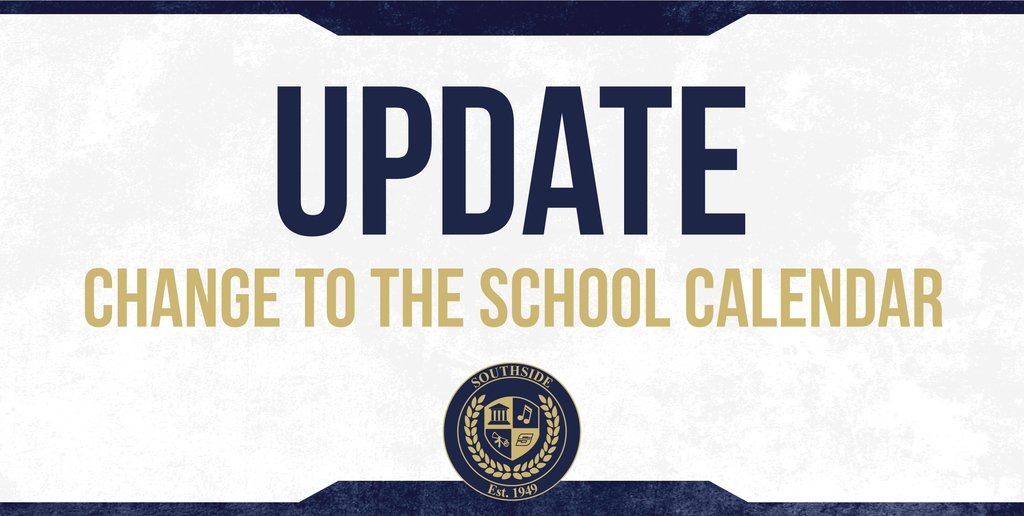 We have open slots for our virtual preschool program through HIPPY! Enroll your child today! Homebased Preschool/Kindergarten Readiness Program Digital Curriculum Available No Contact Delivery Option Free Supplies and Materials 3 and 4 year olds *Child must be at least 3 years old before December 31st **Based on income eligibility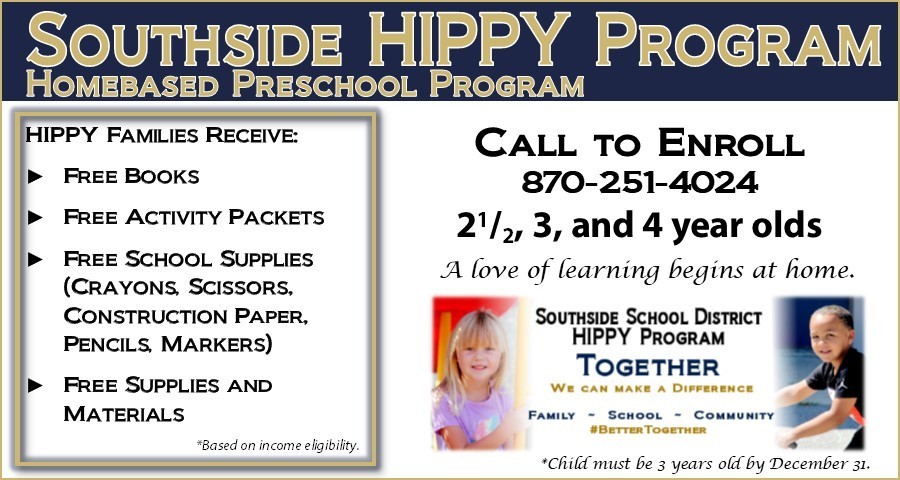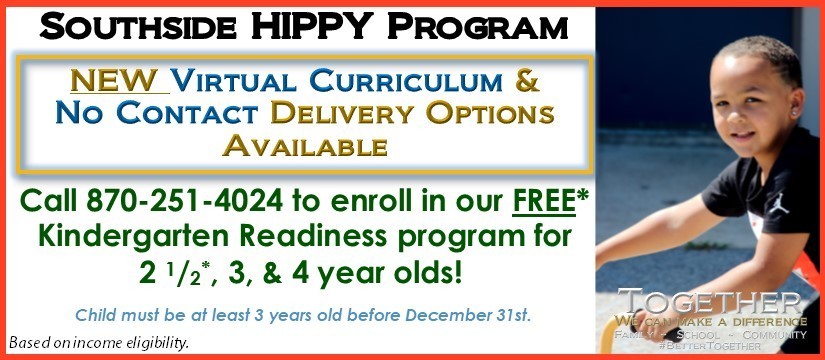 Here is your Southside Athletic Update for the week!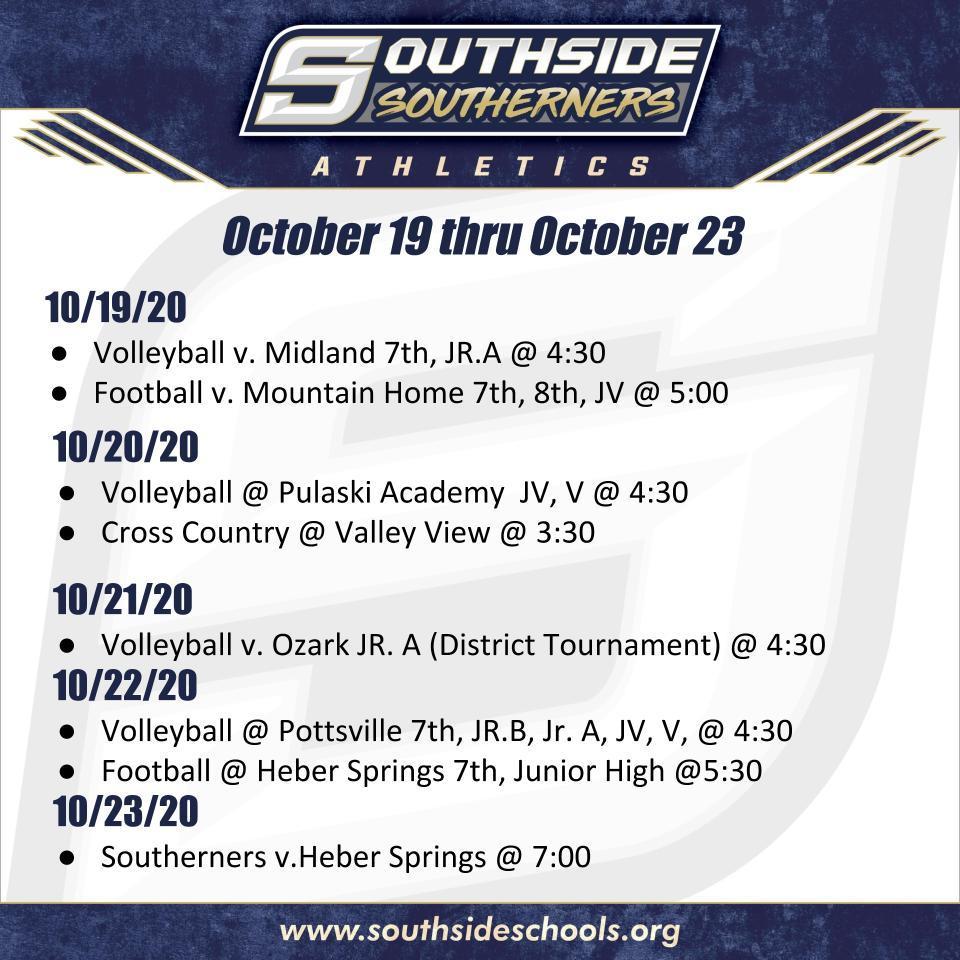 Here is your Southside Athletic Update for the week!

Flu clinic is Tuesday October 20th. Virtual students k-12 who want to participate can come to the back door of the elementary and fill out the paperwork at 8:00 am on October 20th. Students on campus need to fully complete the paperwork and return it by Monday October 19th