Southerner Spotlight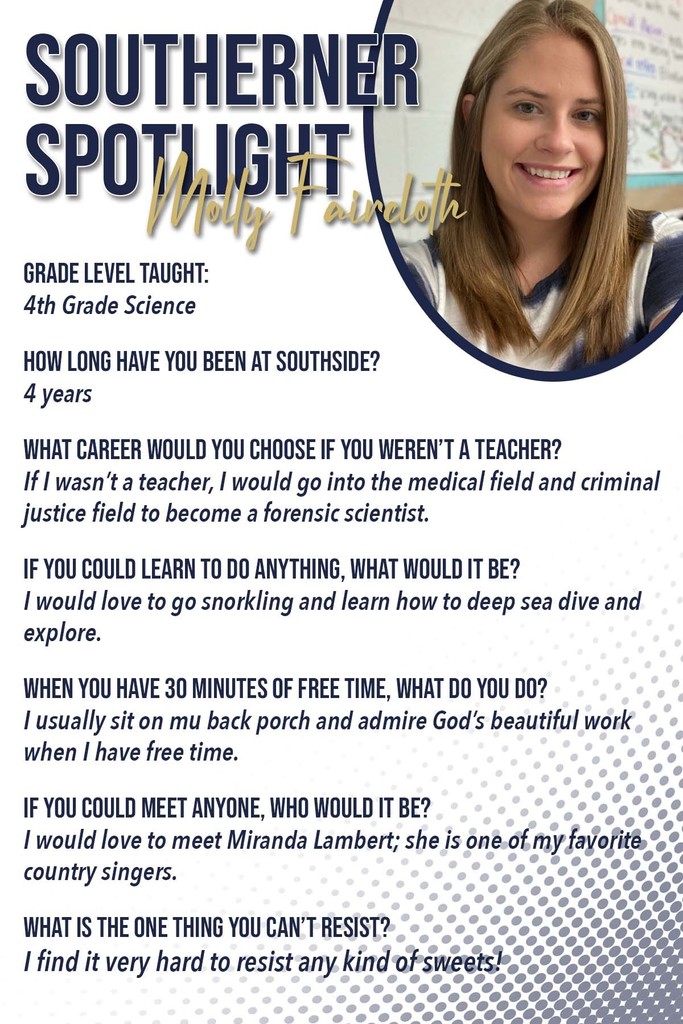 Southside Shoutout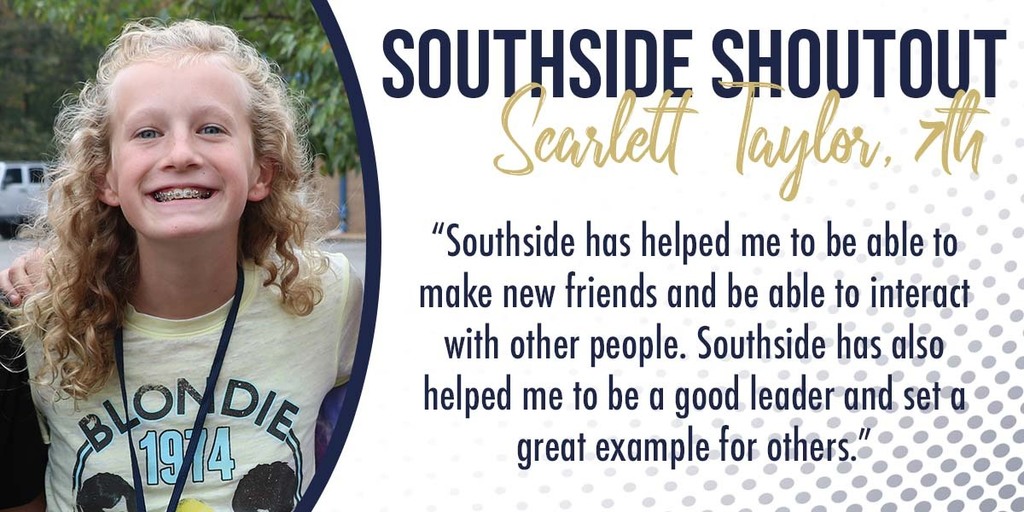 Southerner Spotlight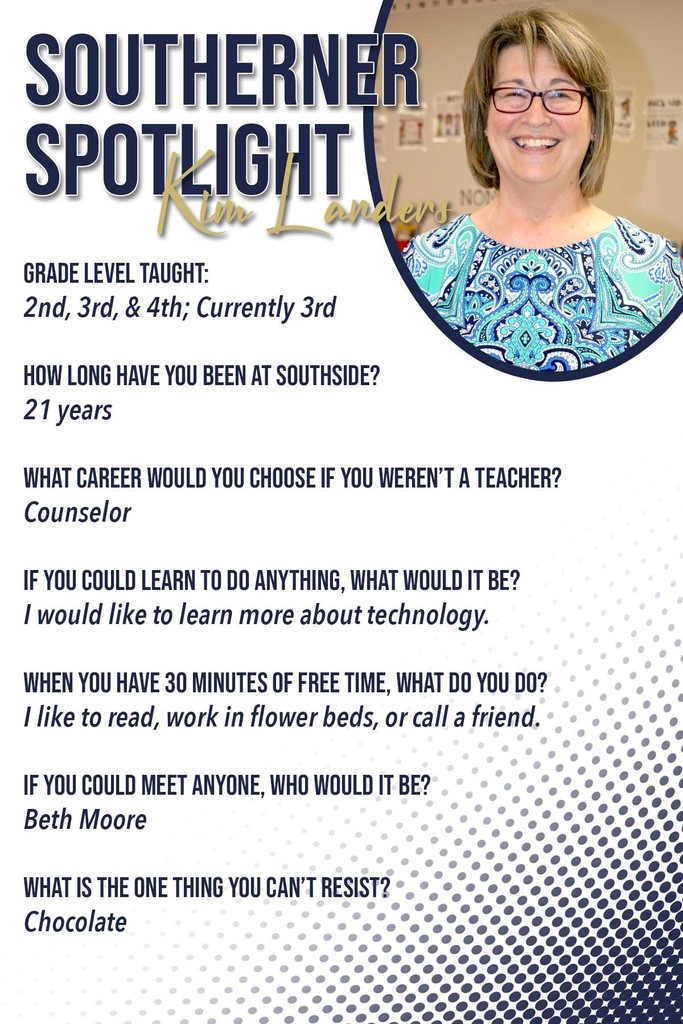 Athletic Update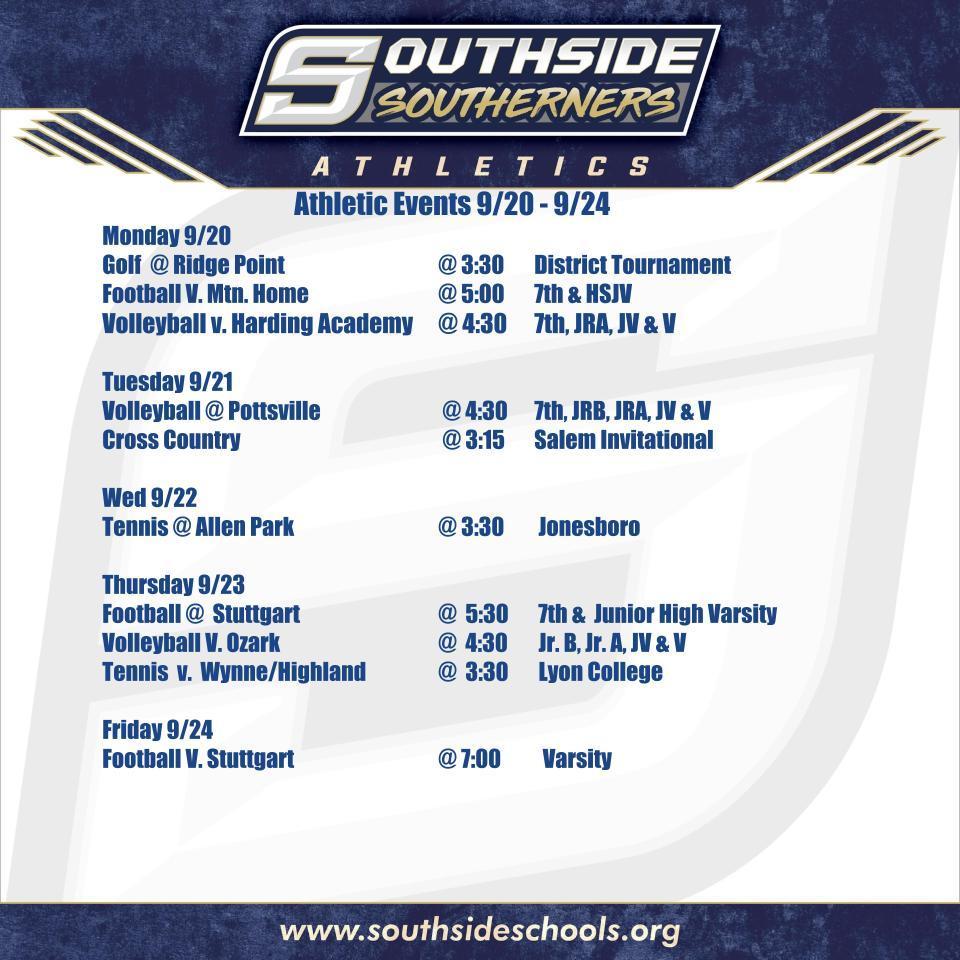 4-H Food Drive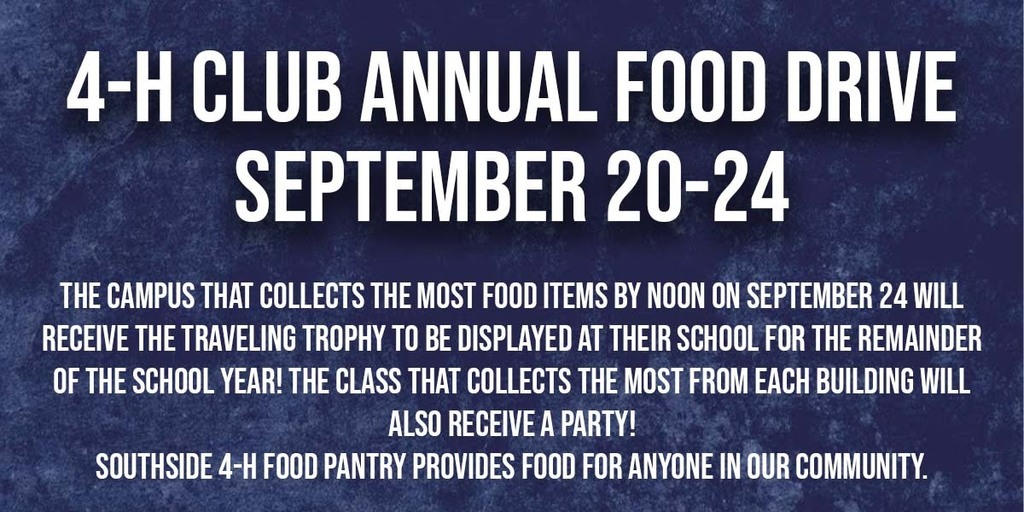 Mark Your Calendars!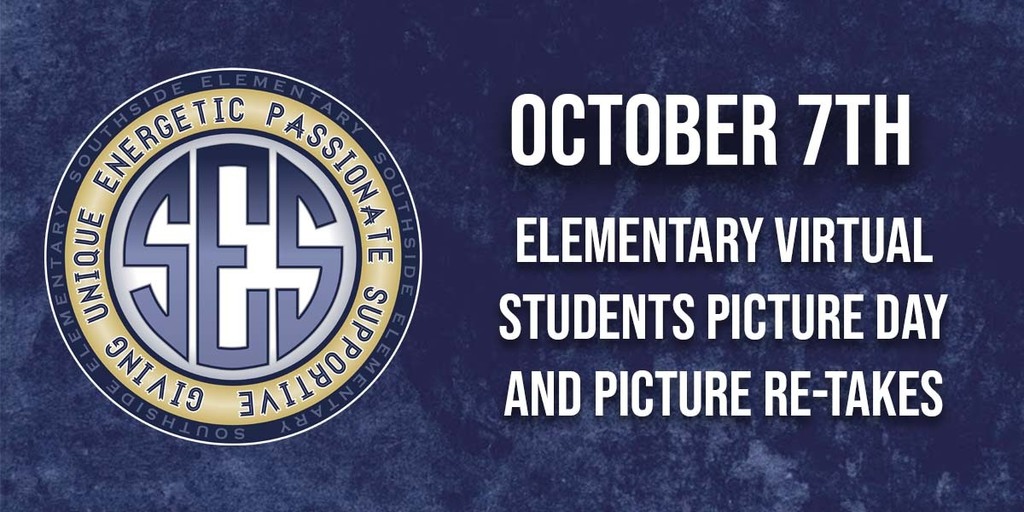 Enroll Today!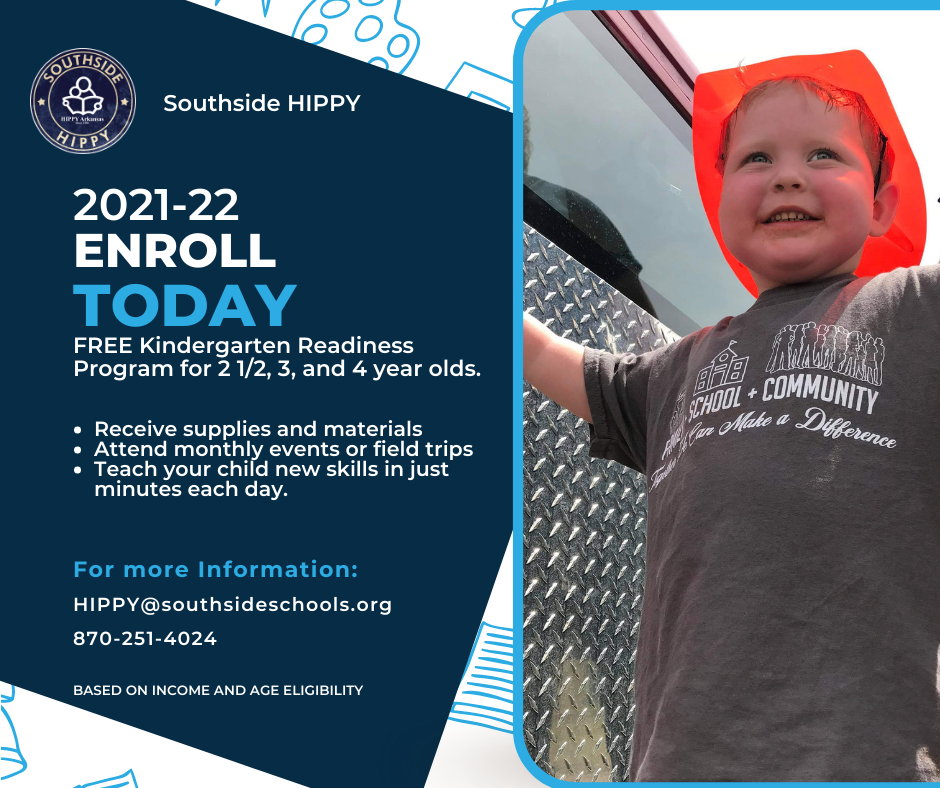 Annual Report to the Public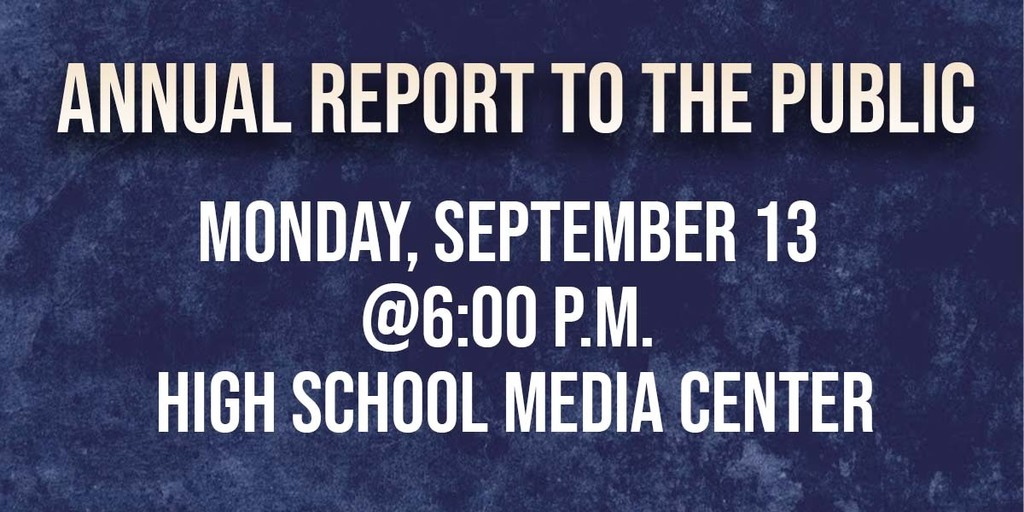 Athletic Update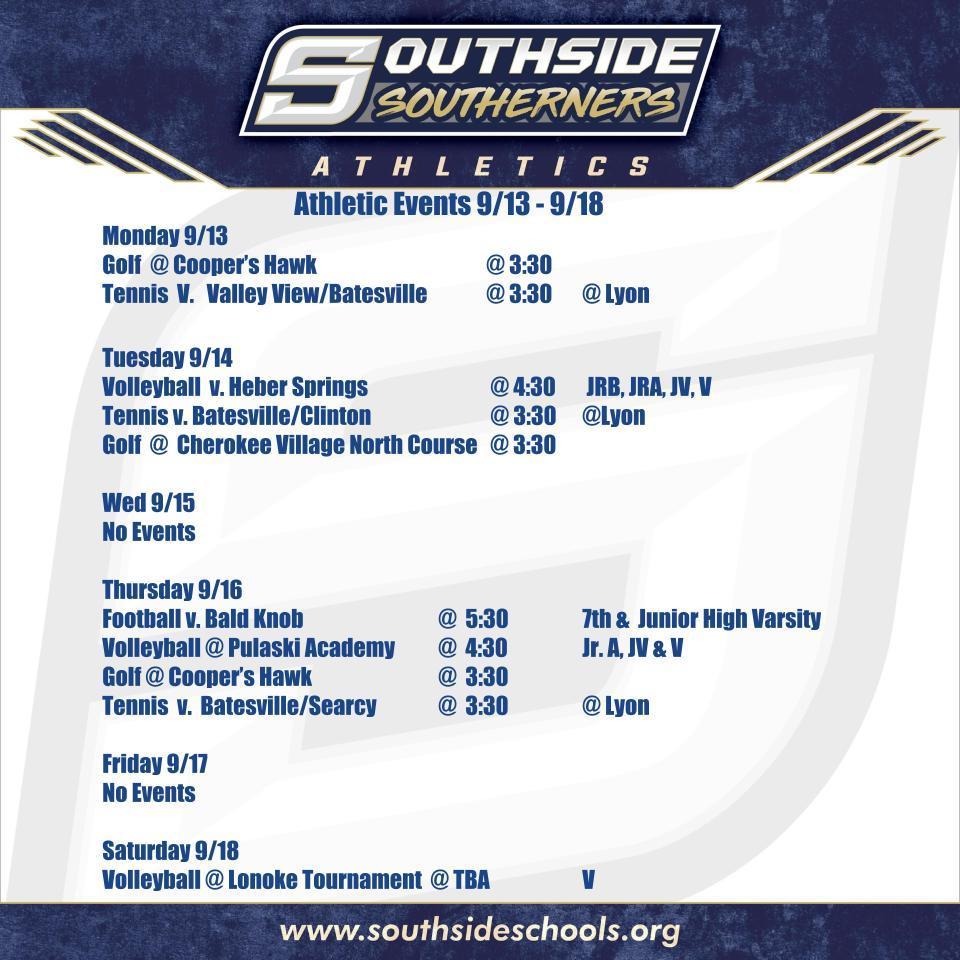 It's GAMEDAY! The Southerners play host to the Trumann Wildcats tonight at Southerner Stadium! Kickoff is set for 7PM and as always if you can't make it to the game you can catch all the action on our student-led broadcast on Southside Live! #GoSoutherners #BeatTrumann

Athletic Update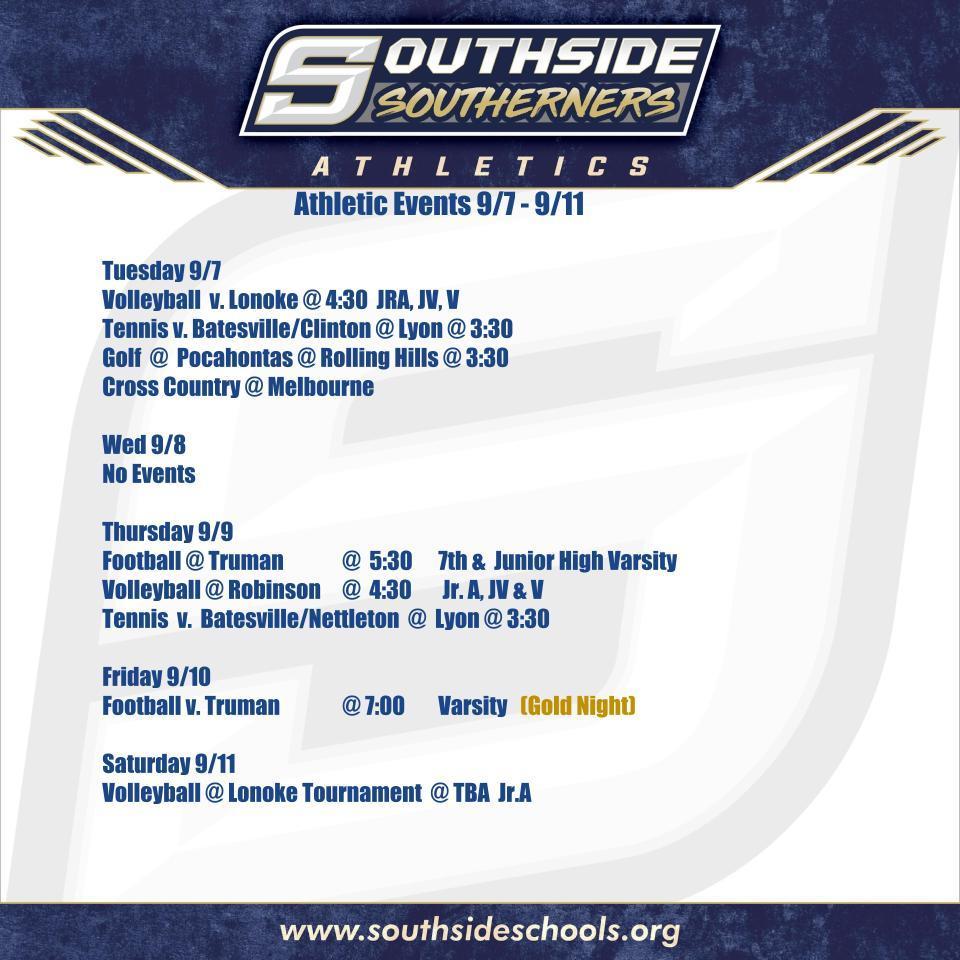 Congratulations to Anthony Braim for winning the All Sports Family Pass! Go Southerners!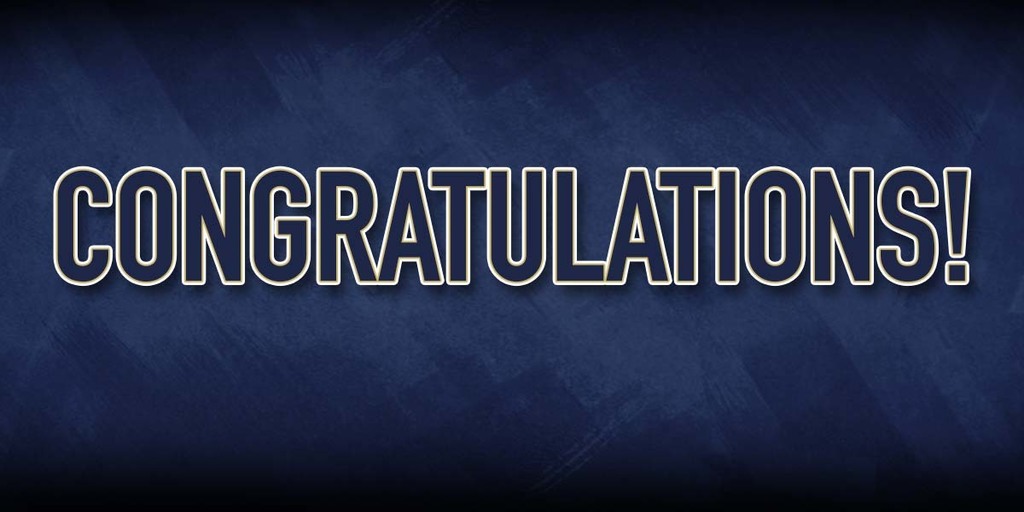 It's GAMEDAY at Southerner Stadium! Come out tonight and support our football Southerners as they host the Mayflower Eagles tonight at 7PM! If you can't make it to the stadium you can watch the all the action streaming on Southside Live. #GoSoutherners #BeatMayflower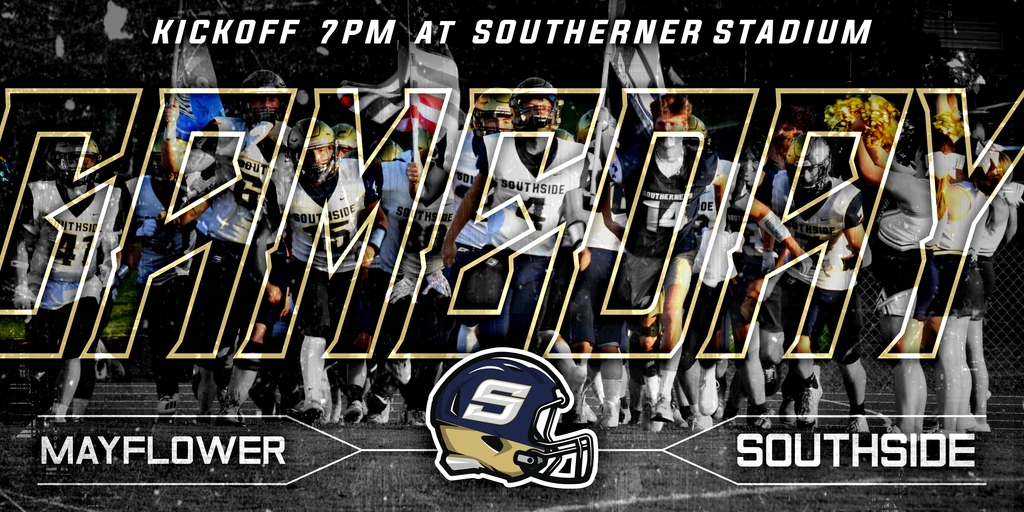 Professionals who are going through the Batesville Leadership program visited Southside Schools to learn more about the programs offered. After touring the High School and hearing from Principal Hodges about the opportunities available to students, attendees gathered in the auditorium to hear from two seniors at Southside. The students talked about their future stories and how Southside Schools have provided them with the tools they need to pursue their goals. Superintendent, Mr. Stevens wrapped up the visit with a question and answer session and discussed the plans for the future of the school.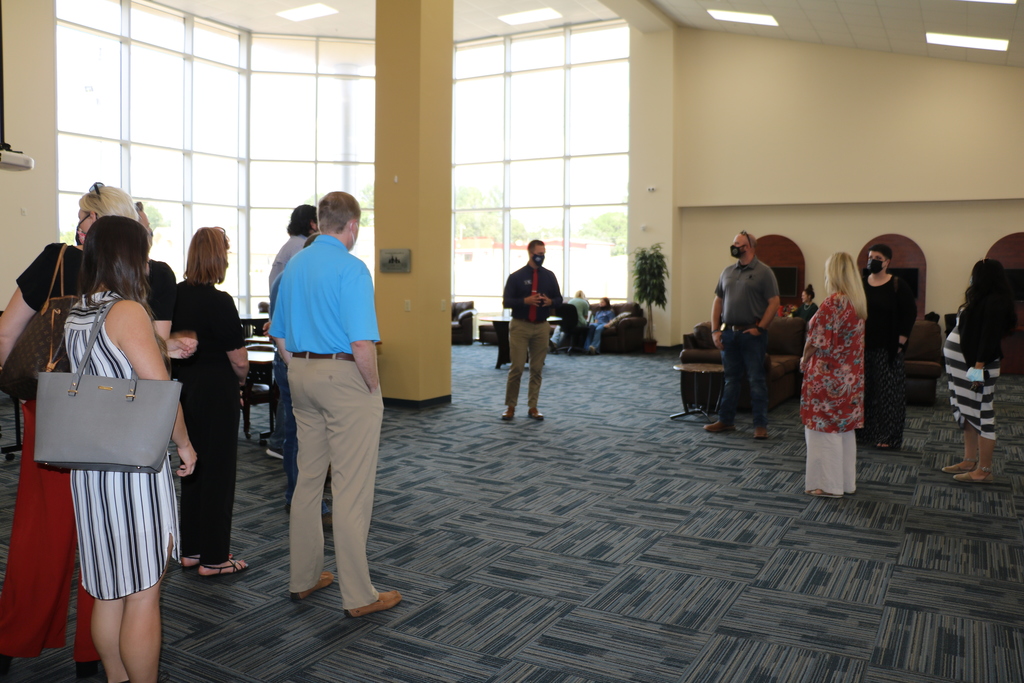 Meet our new Accounts Payable Specialist, Kayla Goodman. We are happy to have Mrs. Goodman join our team at Southside Schools. Mrs. Goodman graduated from Cushman School in 2009 and worked at Citizens Bank for 11 years. After holding several different positions in the bank, including teller, vault teller, ATM teller, and customer service representative, Mrs. Goodman held the position of Universal Banker, directly under the assistant branch manager. Mrs. Goodman has been married to Blake for six years, and the couple has three beautiful daughters, Addy, Rilynn, and Kamri. In her downtime, Mrs. Goodman enjoys camping, crafting and taking naps. We know Mrs. Goodman is going to be an asset in our accounting department.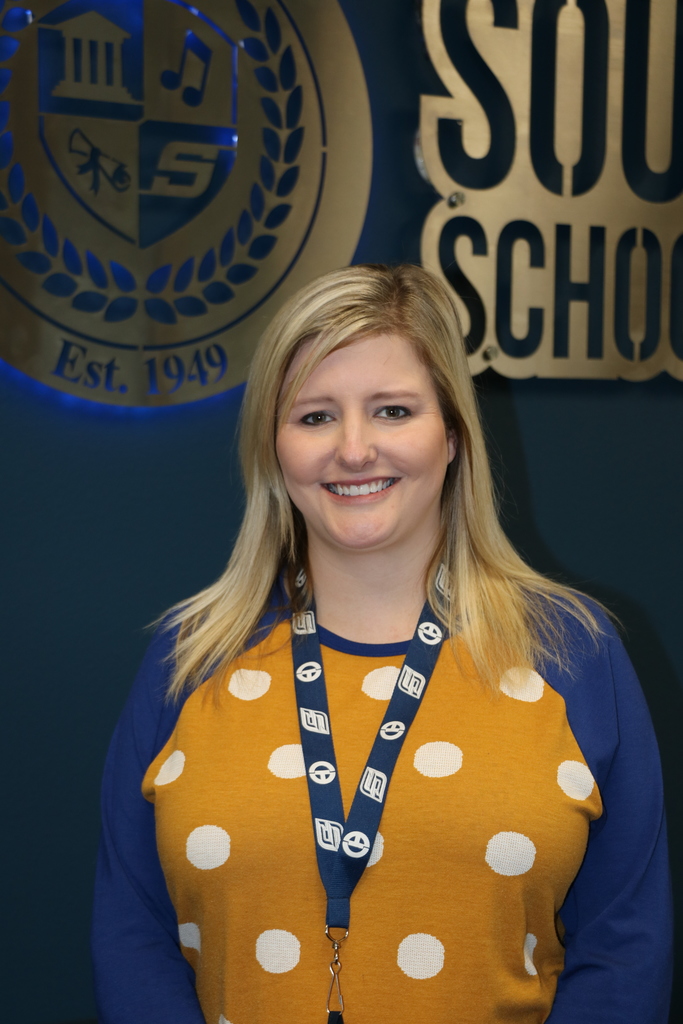 We are excited to kick off our Fall Sports for the year, and we want to share the excitement with you by giving away a Family Sports Pass this Friday. The pass will get you and your immediate family into all home games, across all sports for the year. If you would like to be entered in the drawing, please like, share, and comment about which Southerner Teams are your favorites to watch on this post. We will announce the winner Friday morning!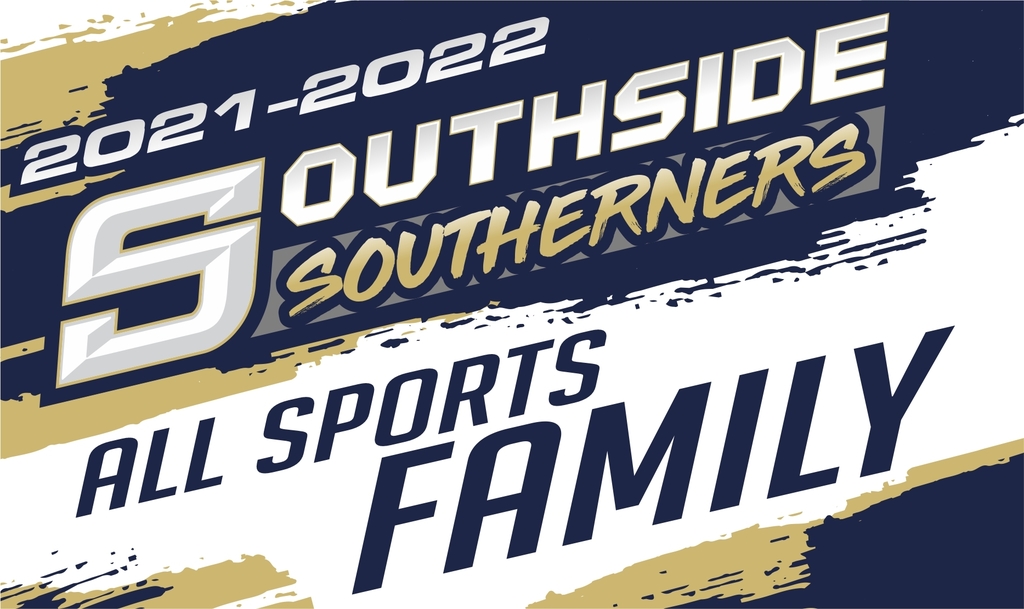 Athletic Update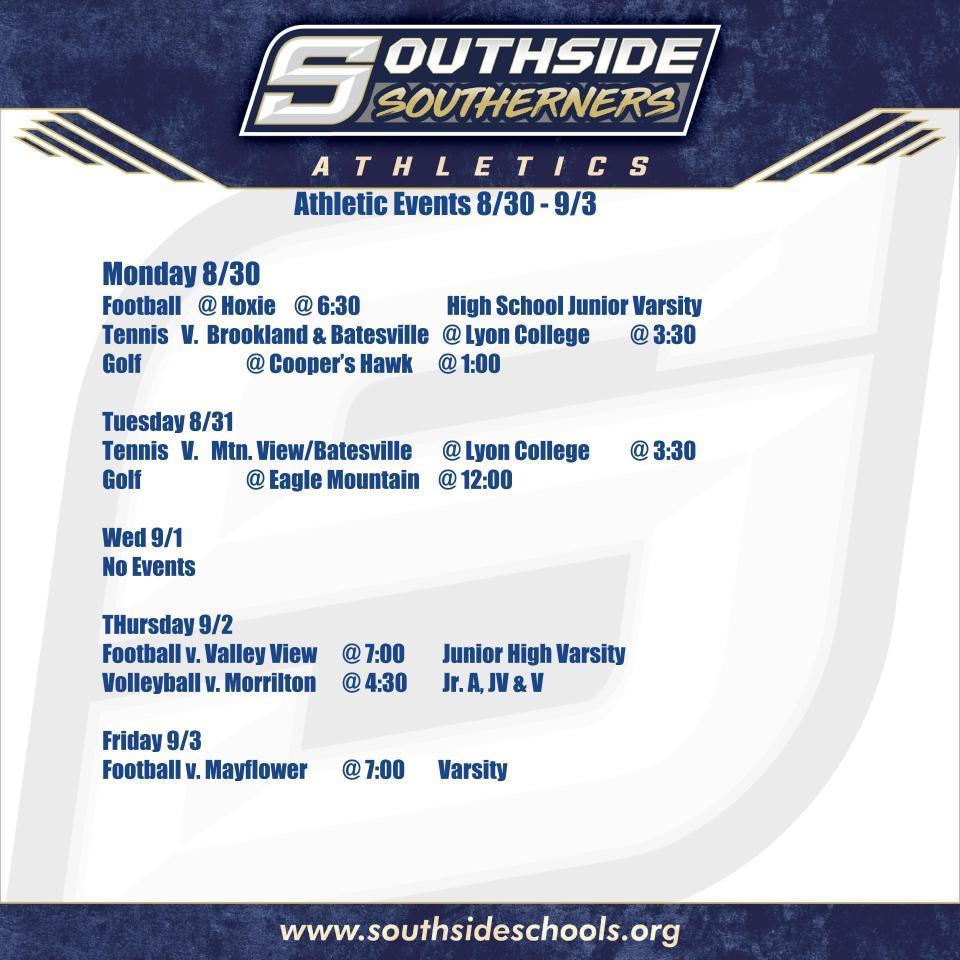 Athletic Update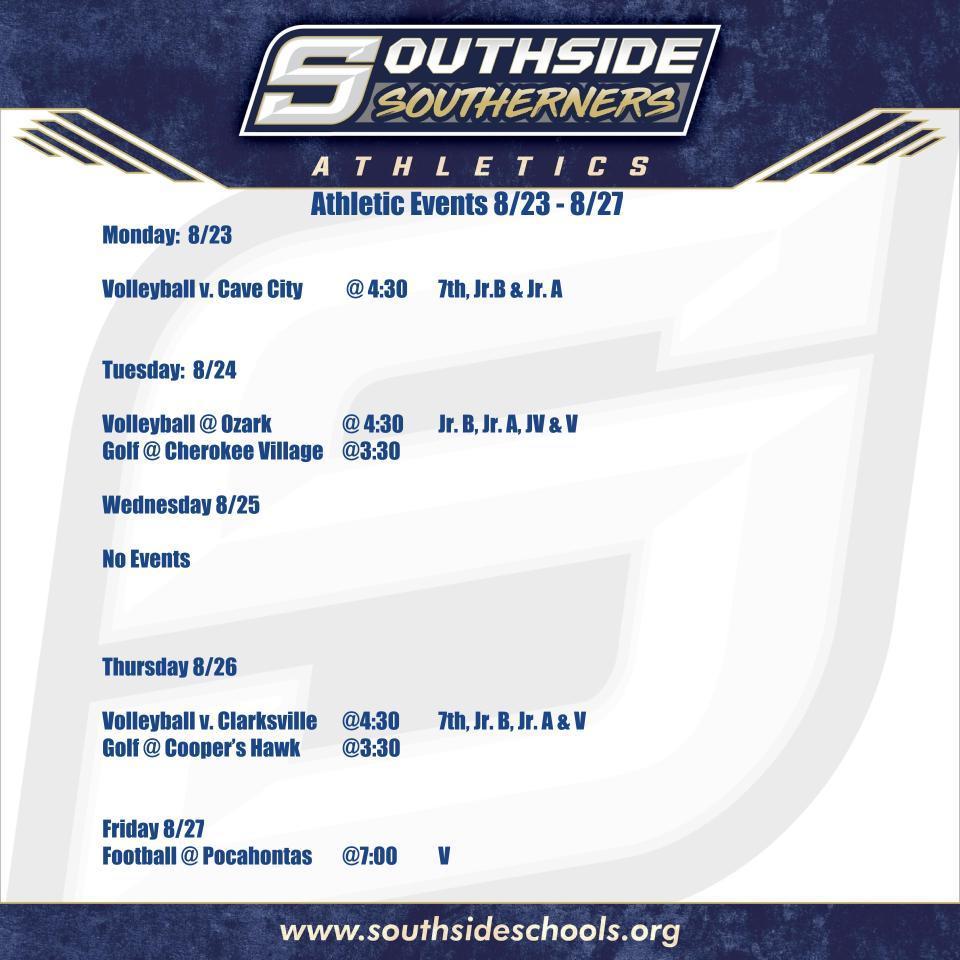 Following Open House, the Southside School Board will have a special meeting on Monday, August 16th. The meeting will start at 8:30 p.m. to discuss regular school business as well as issues related to COVID protocols. This meeting will be held in the SCHS Media Center.