Southside School District Virtual Learning Center for the 2021-22. In the 2021-22 school year, virtual options will have new structures for student success. Each student will be required to apply for the virtual academy. An admission committee will select students for virtual success. Qualifications will include things such as prior virtual success (passing grades of 70% or better), ability to self-motivate, a strong track record in meeting deadlines, and attendance at onsite orientation. Documented medical reasons will also be accepted. Other changes include attendance being monitored by joining regularly scheduled virtual class meetings. Students will also be required to attend testing sessions on campus. Applications are being accepted through June 30, 2021. The admission committee will notify all students of acceptance by July 15, 2021. If you have any questions, call Ms. Novella at 870-251-2341. Link for Application:
https://forms.gle/BSQj8VCo2qN2AQ9v7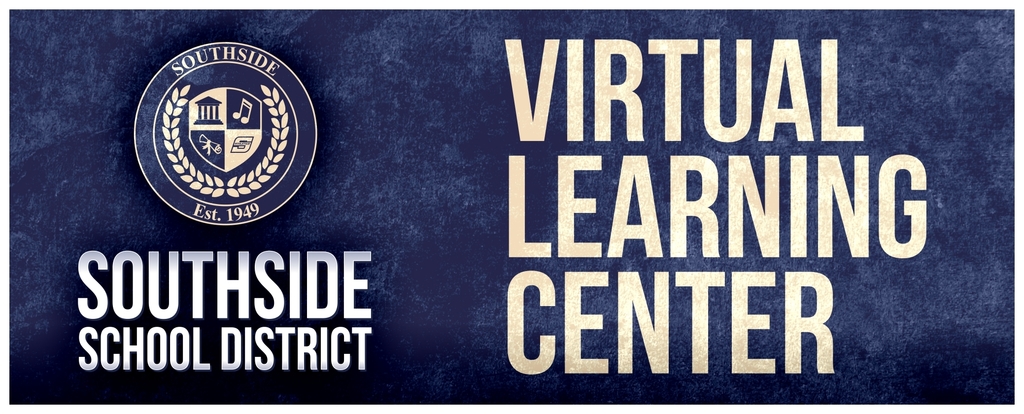 Youth Volleyball Camp! June 21st-23rd Kindergarten-3rd grade (8:00-10:00am) 4th -7th grade (10:00-12:00pm) Registration Form:
https://5il.co/tjjl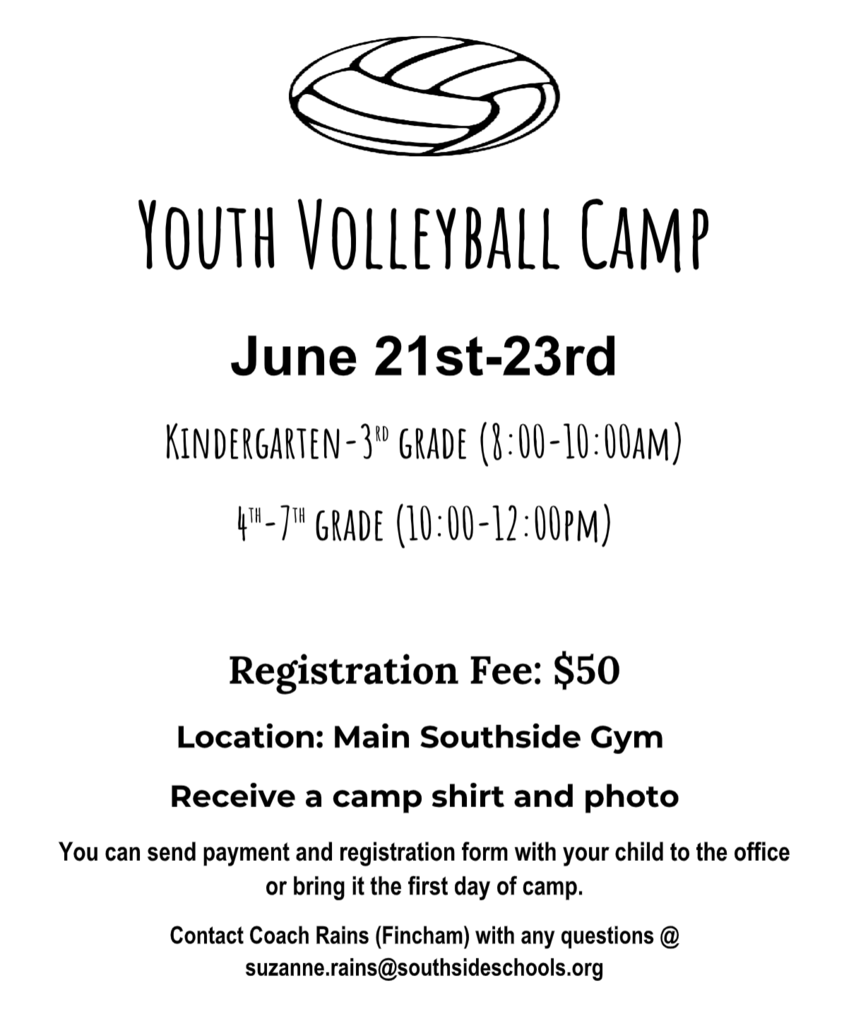 Southside Boys Basketball Fundamental Skills Camp July 7- July 9 For Boys Entering Grades K - 6 8:30 a.m. to 11:00 a.m. Registration form:
https://5il.co/tgzw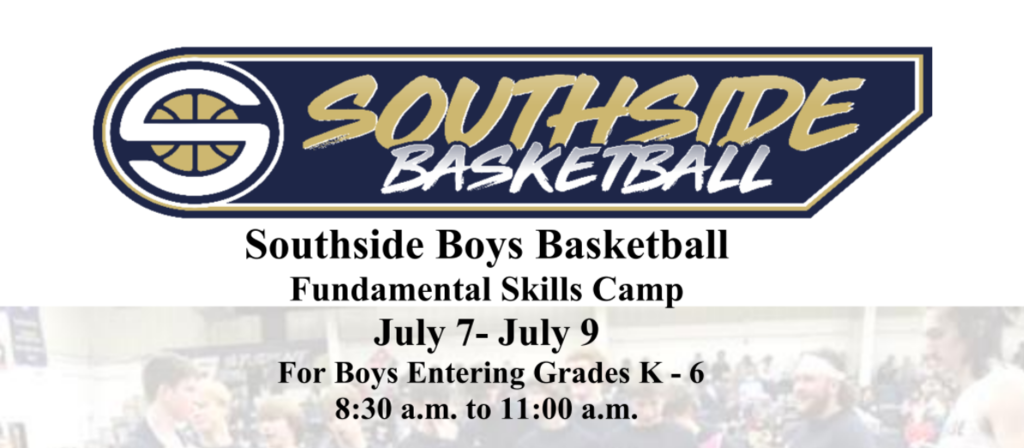 Meet Superintendent Dion Stevens. A lifelong Independence County resident and educator, Dion Stevens is ready to serve the families of Southside Schools. He has supported students and families as a teacher, coach, principal and assistant superintendent. With over 22 years experience, Mr. Stevens has been an educational leader at Southside Schools for 12 years. As middle school principal, he was named the 2015 Arkansas Middle Level Principal of the Year. Stevens also served as president of the board of directors for Arkansas Association of Middle Level Administrators. With a life dedicated to the area, Stevens is a graduate of the local chamber's Batesville Leadership Class and a member of the Independence County Impact Education Committee. He and his wife Coleen are active part of the Southside community. They have two daughters, Payton Jo Strain (Dalton) and Juliann Stevens.

Over the summer break, Southside School District will provide free meals to any child age 18 and under. Breakfast and lunch are available Monday through Friday. Families may dine in the air conditioned high school cafeteria; families may pick up to-go meals at Southside Elementary. Breakfast service is 8:00 to 9:00 am with lunch service from 11:30 am to 12:30 pm. If you have any questions, please contact Food Service Director Rhonda Fowler at 870-251-2341.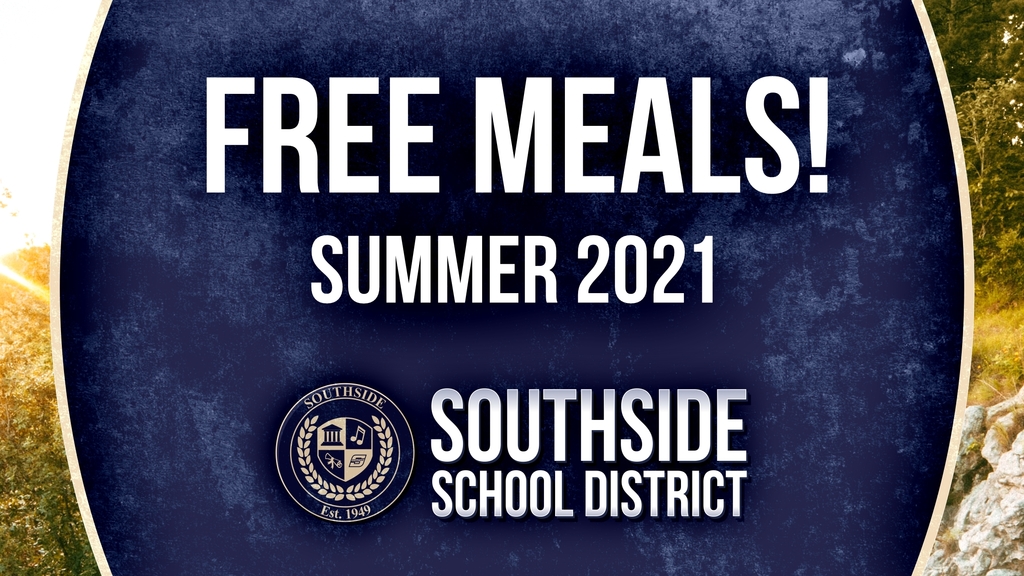 All Arkansans age 12 and up are now eligible for the COVID-19 vaccines. In collaboration with community pharmacies and medical clinics, students are able to make an appointment for the free vaccine. To schedule your student, please contact your pharmacy or our community partners, Wilson Wil-Sav Pharmacy (870) 251-2432 or ArCare Southside School Based Health Clinic (870) 569-4934. More vaccine information is available from the Arkansas Department of Health:
https://www.healthy.arkansas.gov/programs-services/topics/covid-19-vaccination-plan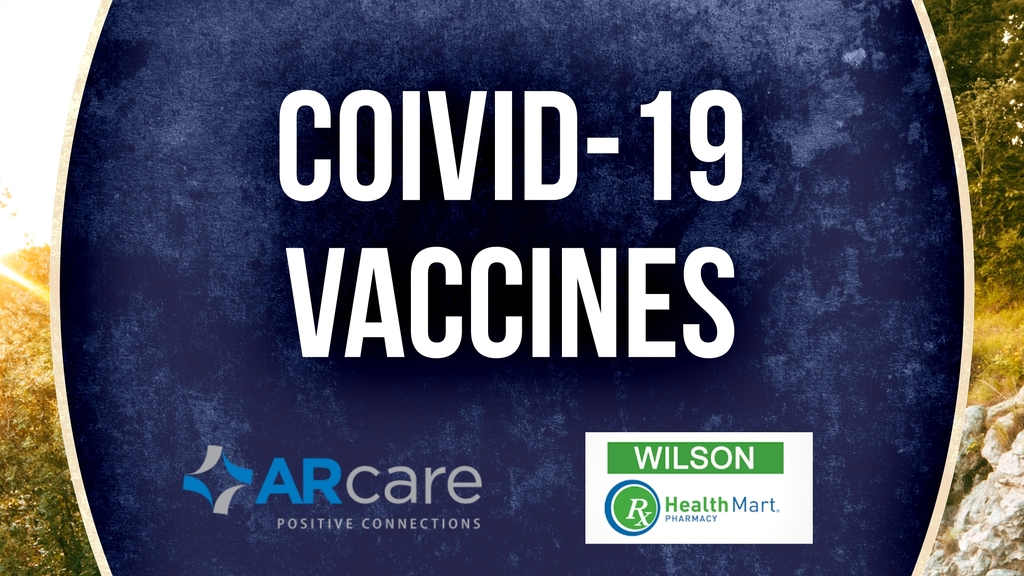 Free athletic physicals will be offered by ARcare on campus Tuesday May 18th and Wednesday May 19th for any student planning to play a sport/sports in 2021-2022 in grades 6th-11th. You cannot receive a physical without a completed form. You can fill it out online. These will be the only free physicals offered by ARcare.
https://form.jotform.com/210705598388164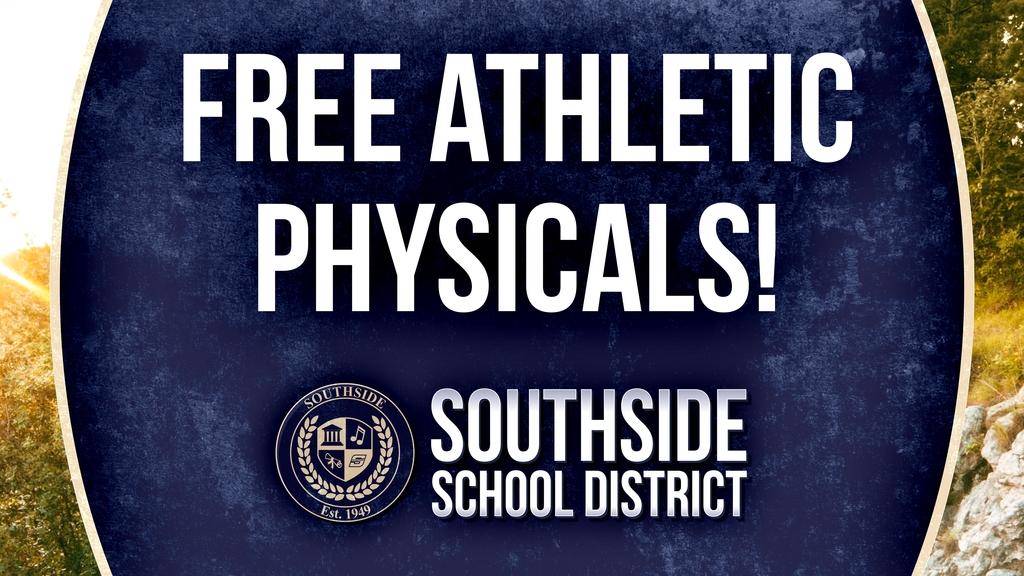 Thanks in part to an announcement by the USDA, meals for the 2021-2022 school year will be provided free of charge for all Southside students!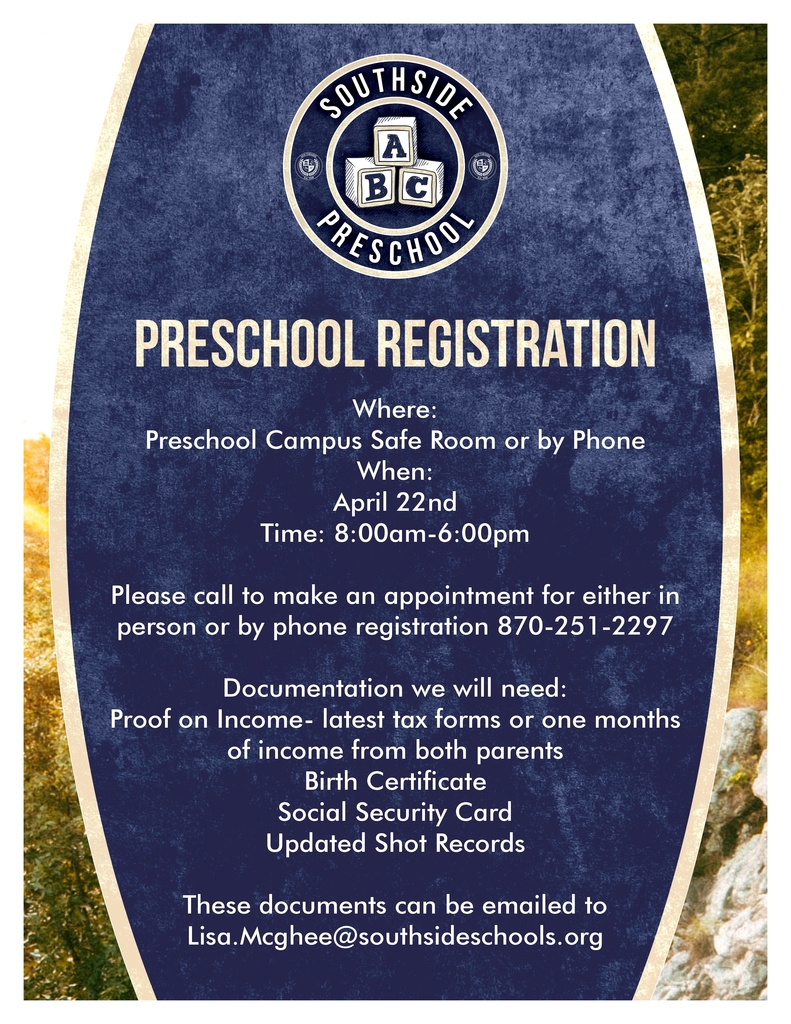 The school choice deadline for the 2021-2022 school year is just around the corner! You can find the form at the link below or call 870-251-2341 for more information about how to enroll your student in Southside Schools.
https://www.southsideschools.org/browse/155009#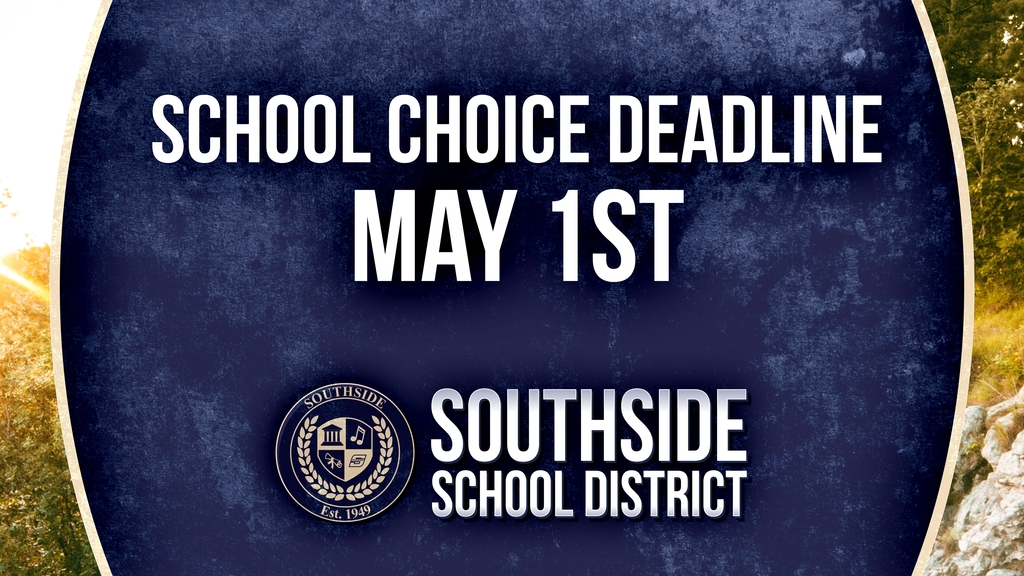 Here is another sneak peek of what is next in our Future Story! More details to come.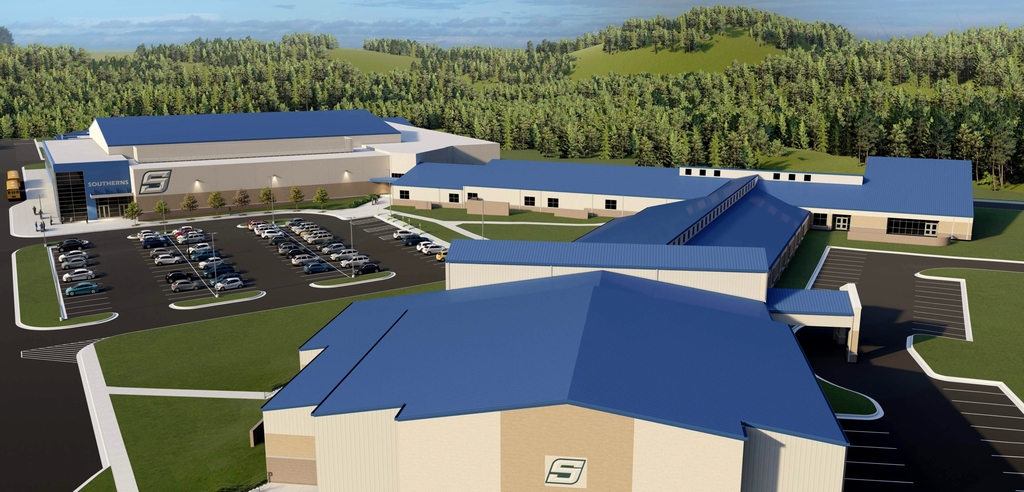 The Southside School District will offer a virtual learning day on Friday, April 2. Students are welcome to join the learning on campus or join the learning from home. For more details, please contact your student's principal.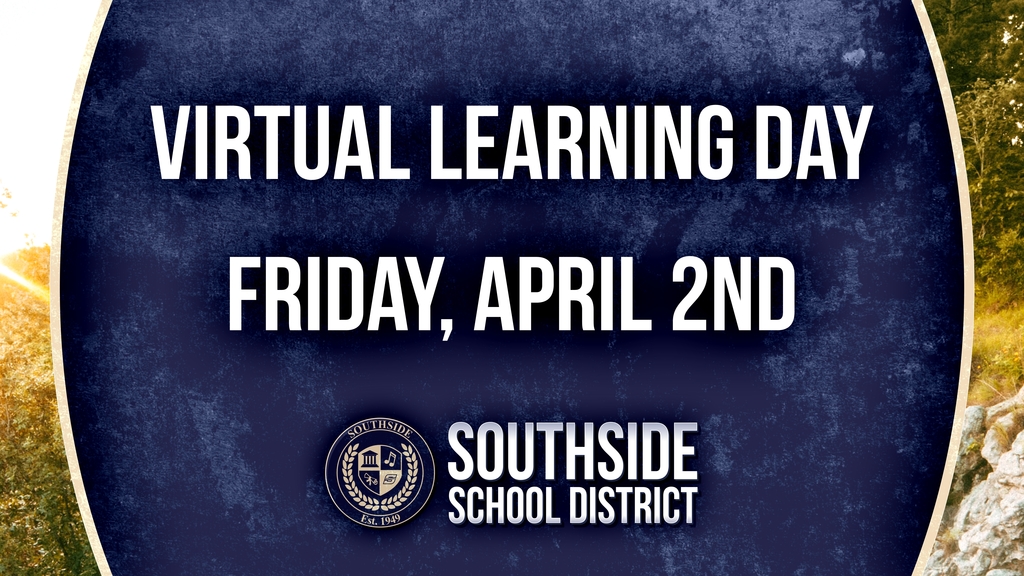 What is the next chapter in Southside Schools' Future Story? Here is a sneak peek! More details to come.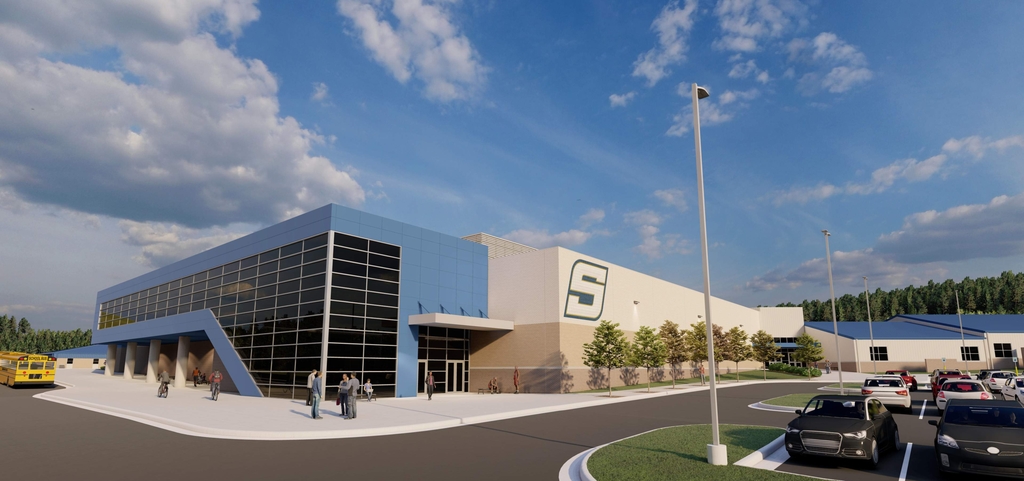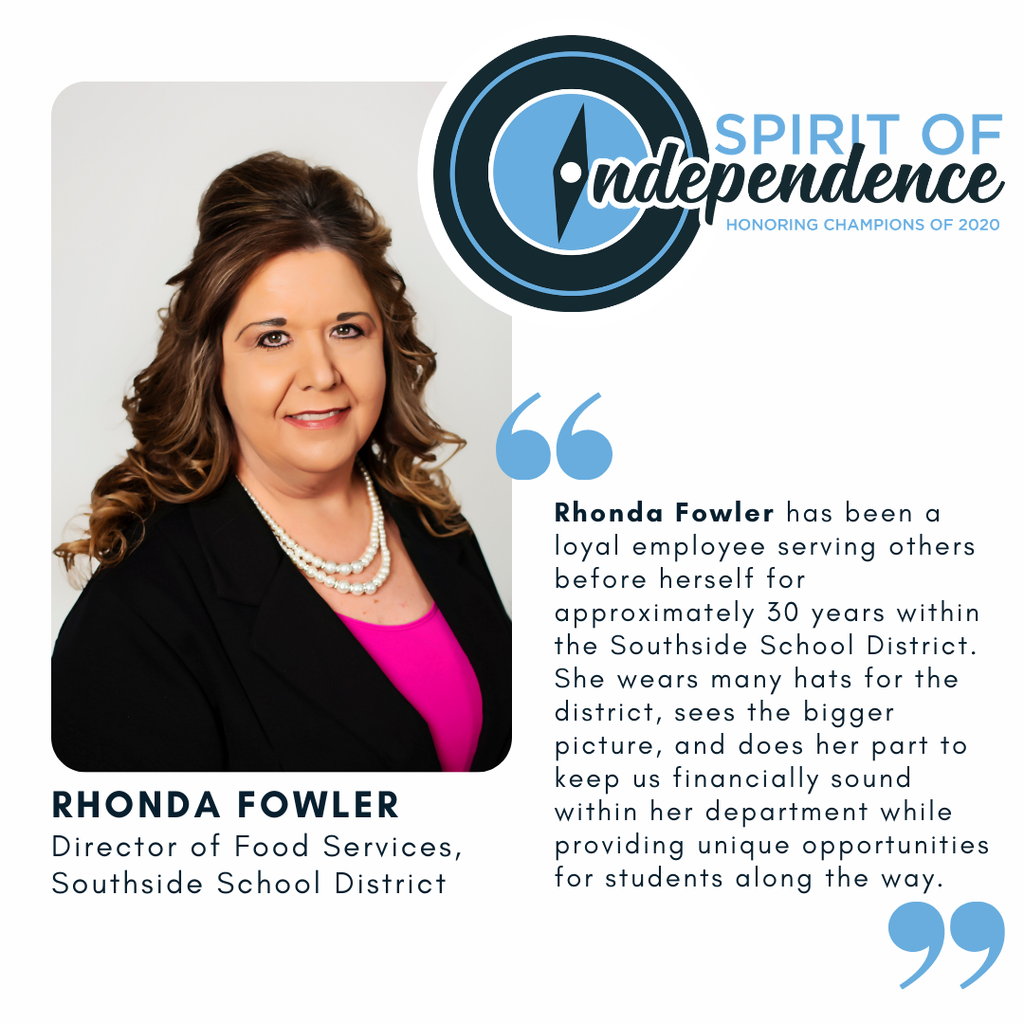 We're gearing up for a busy week of Spring sports!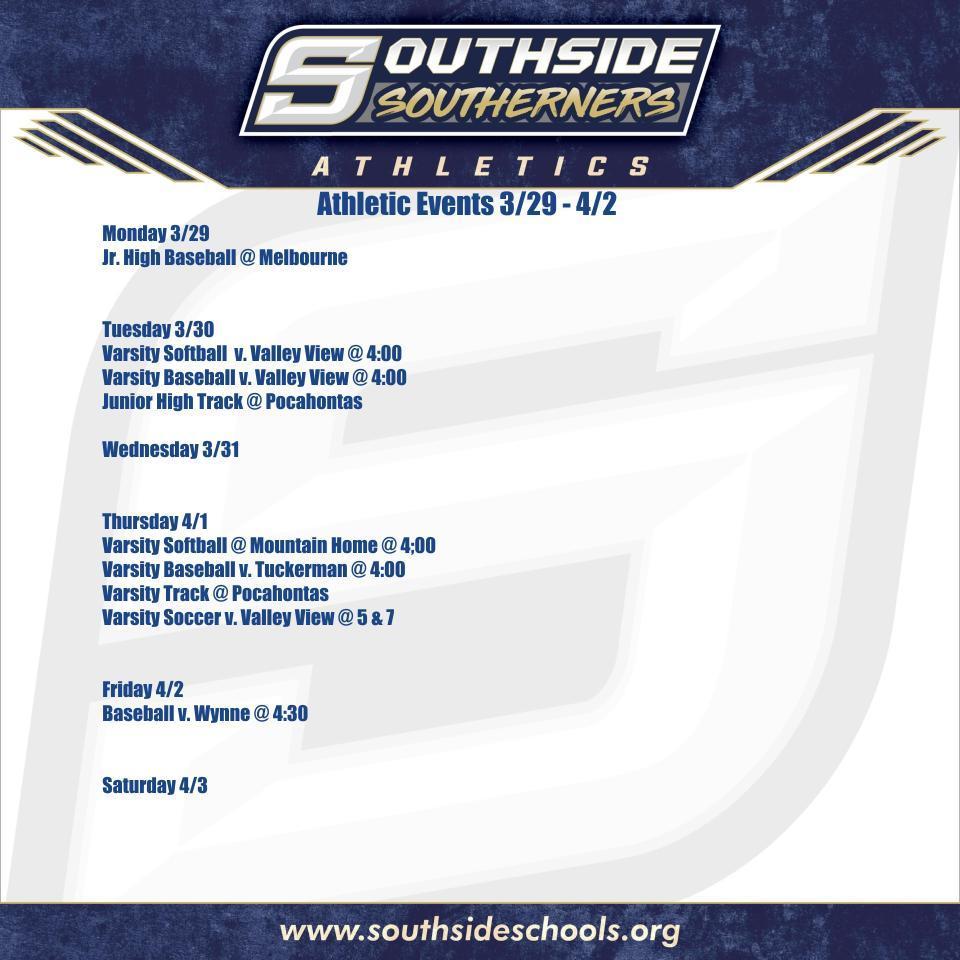 Here is what is happening this week in athletics!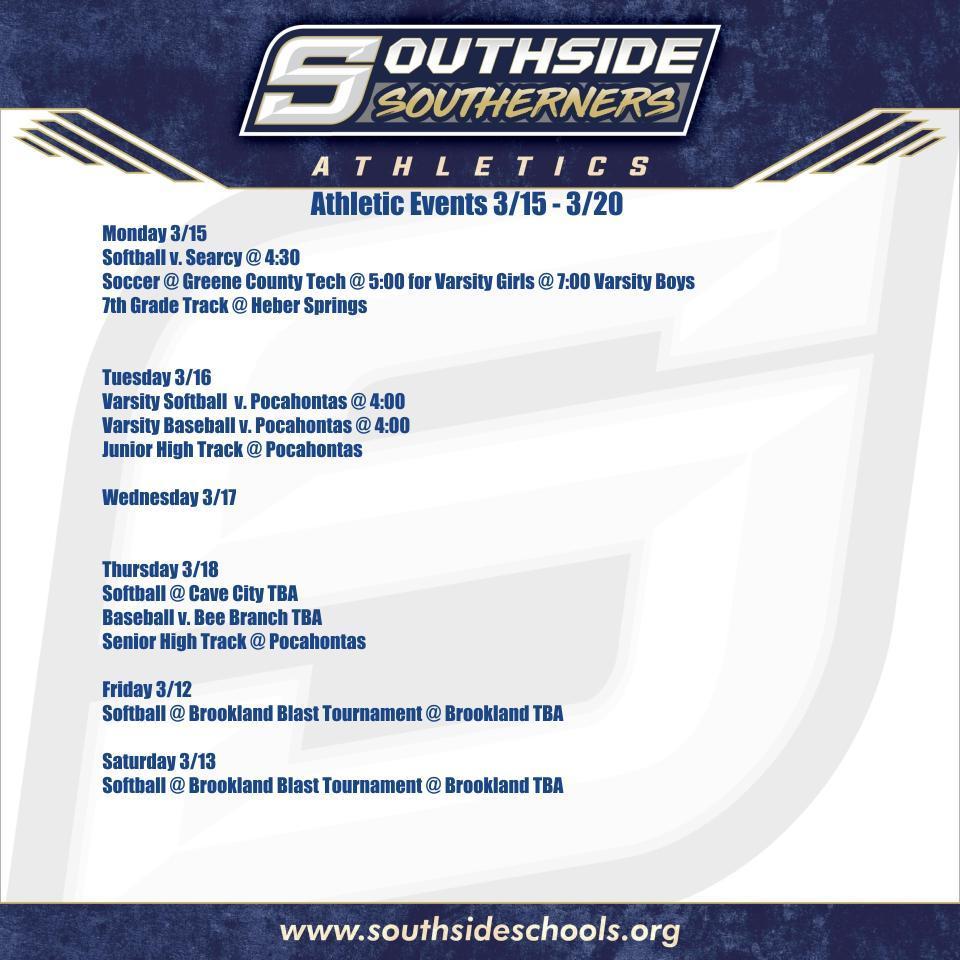 A big congratulations to our own Amanda Williams! She was recently voted as Middle level Counselor of the Year for the North Central Region of the AR School Counselor Association.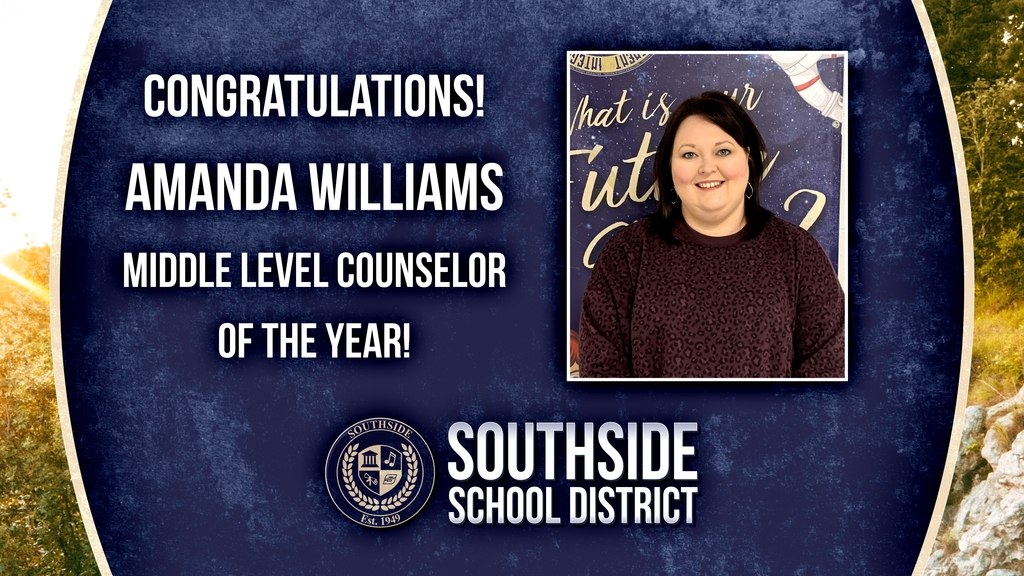 Attached is the athletic schedule for the week! Go Southerners!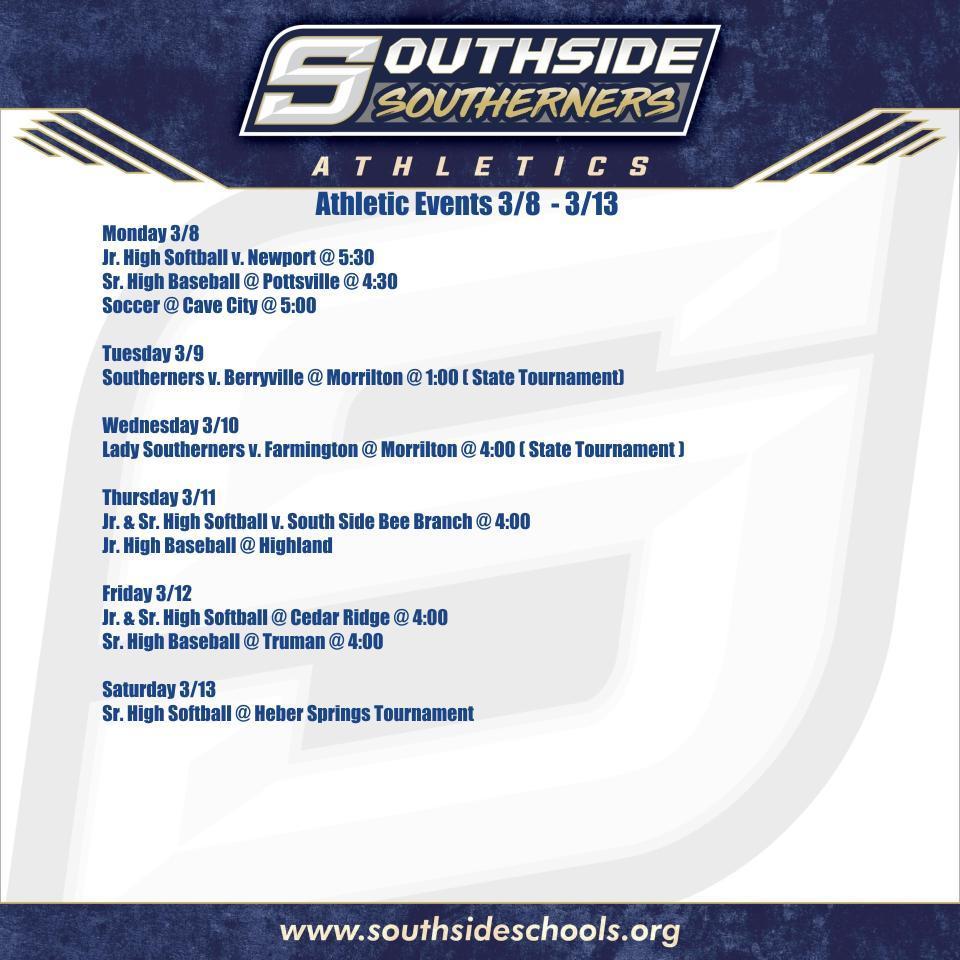 Congratulations to both our boys and girls basketball teams qualifying for the state tournament this week! The boys team will play Tuesday at 1:00PM and the girls will play Wednesday at 4:00PM in Morrilton. You can find the full tournament brackets here: Girls:
https://5il.co/qccr
Boys:
https://5il.co/qccq