Change to the School Calendar Southside School will not be in session on November 23-25. These days will now be added to the end of the school year. Southside Preschool and TRACKS program will be open November 23-25. At the preschool, November 23-25 will be Non-ABC days. If you have questions on childcare, please call Lisa McGhee at 870-251-2297.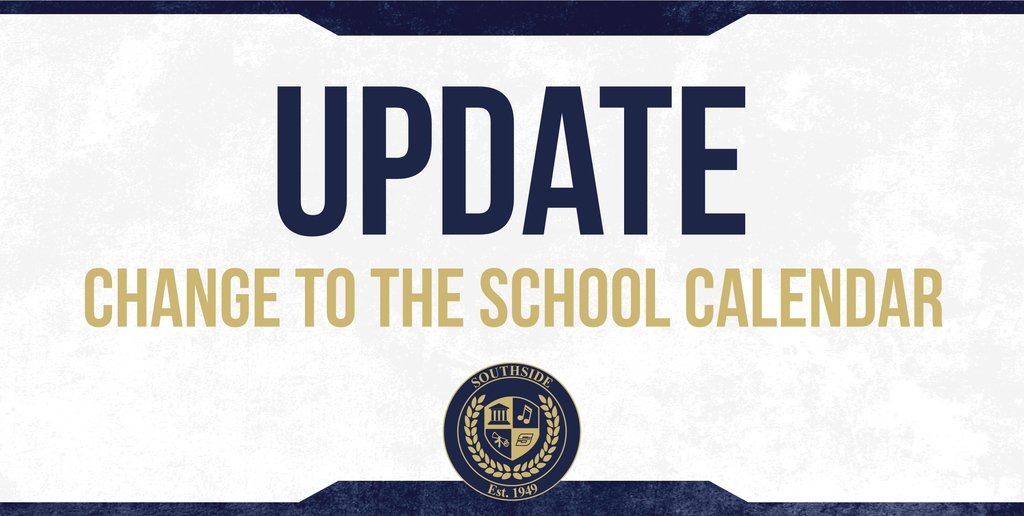 We have open slots for our virtual preschool program through HIPPY! Enroll your child today! Homebased Preschool/Kindergarten Readiness Program Digital Curriculum Available No Contact Delivery Option Free Supplies and Materials 3 and 4 year olds *Child must be at least 3 years old before December 31st **Based on income eligibility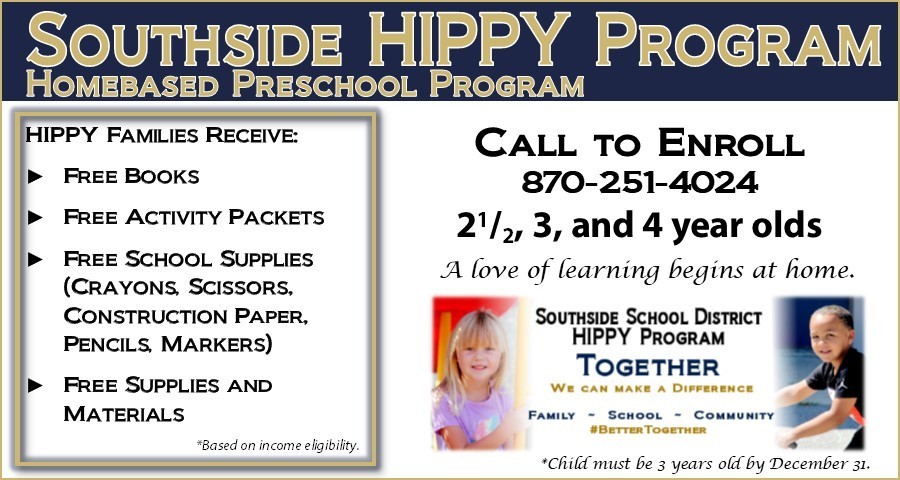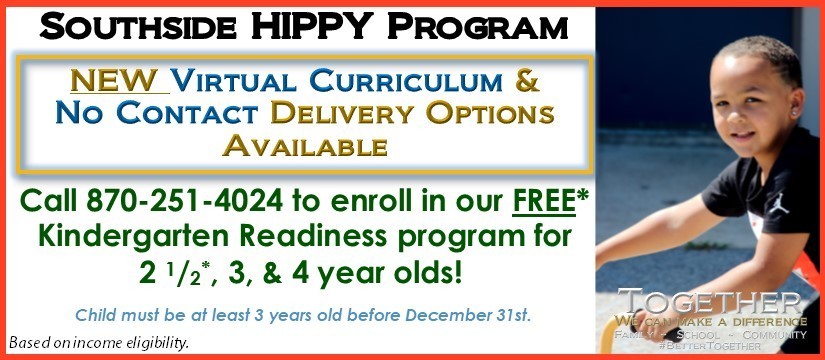 Here is your Southside Athletic Update for the week!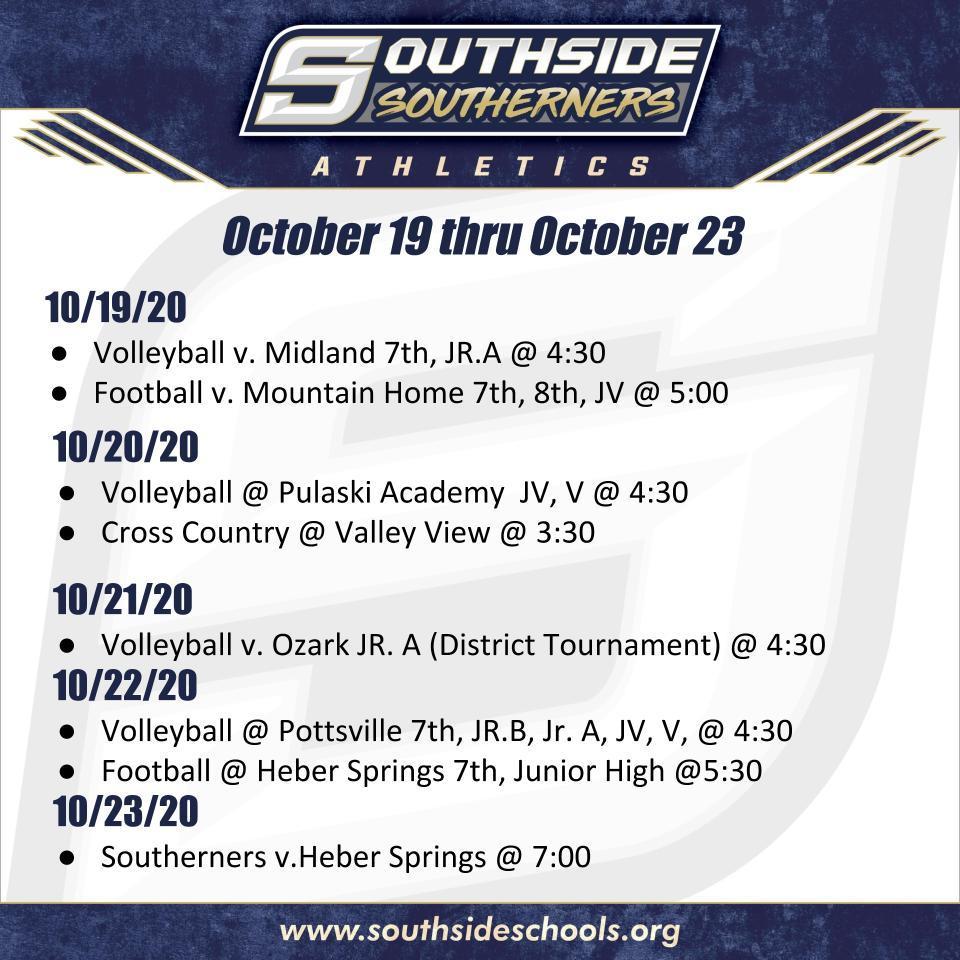 Here is your Southside Athletic Update for the week!

Flu clinic is Tuesday October 20th. Virtual students k-12 who want to participate can come to the back door of the elementary and fill out the paperwork at 8:00 am on October 20th. Students on campus need to fully complete the paperwork and return it by Monday October 19th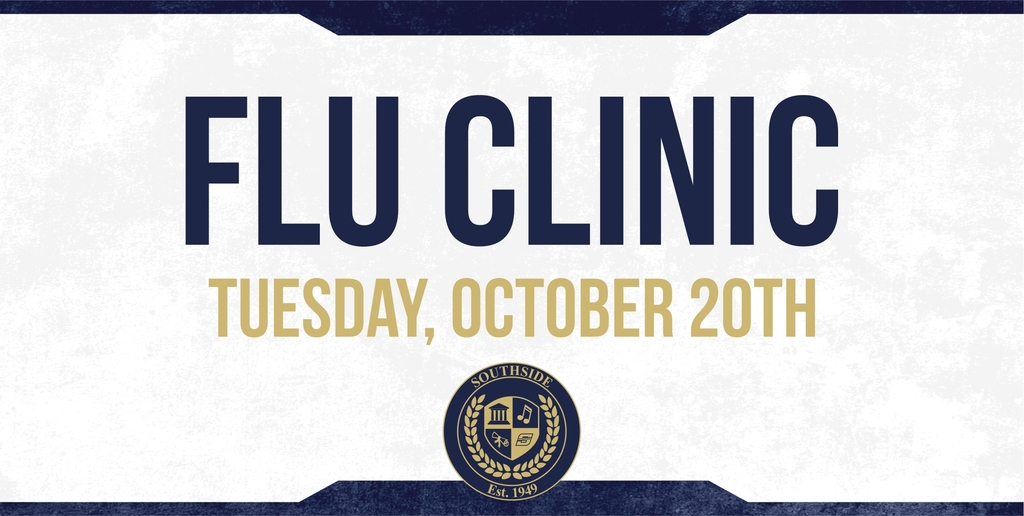 Attached is a quick look at the athletic events for the week! #GoSoutherners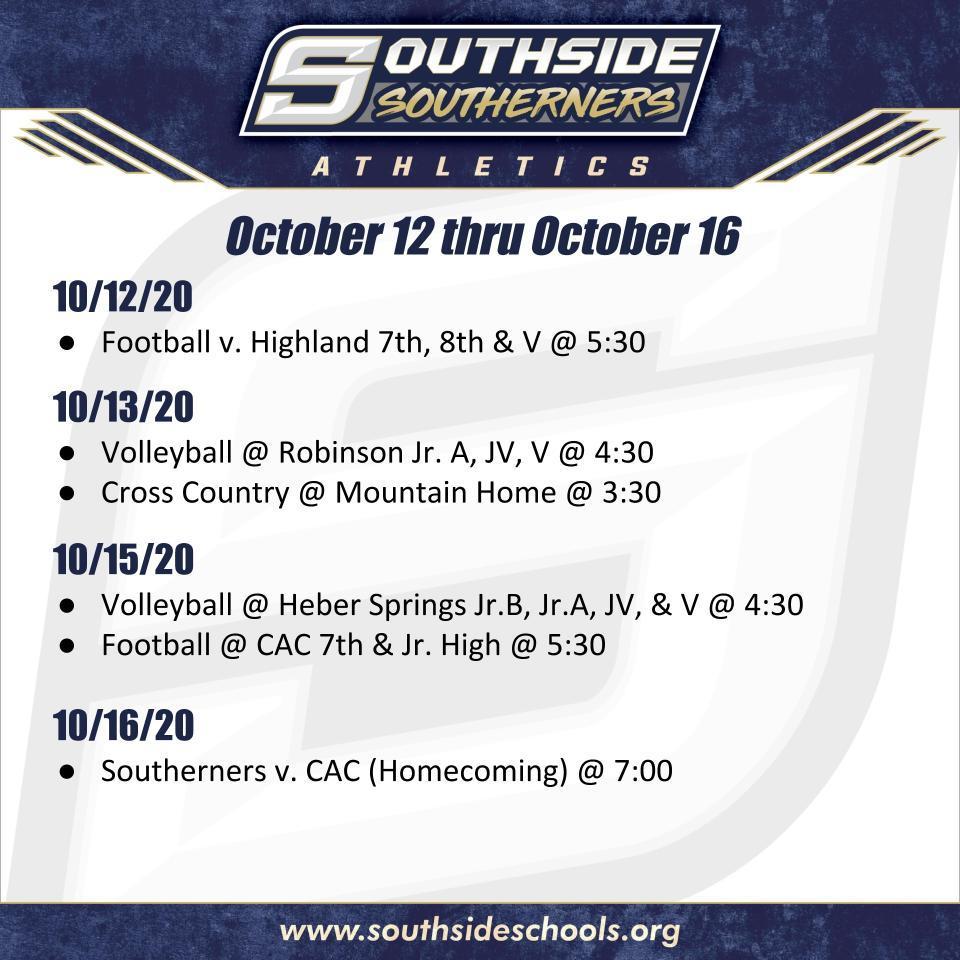 Here's a quick look at our athletic events for this week! #GoSoutherners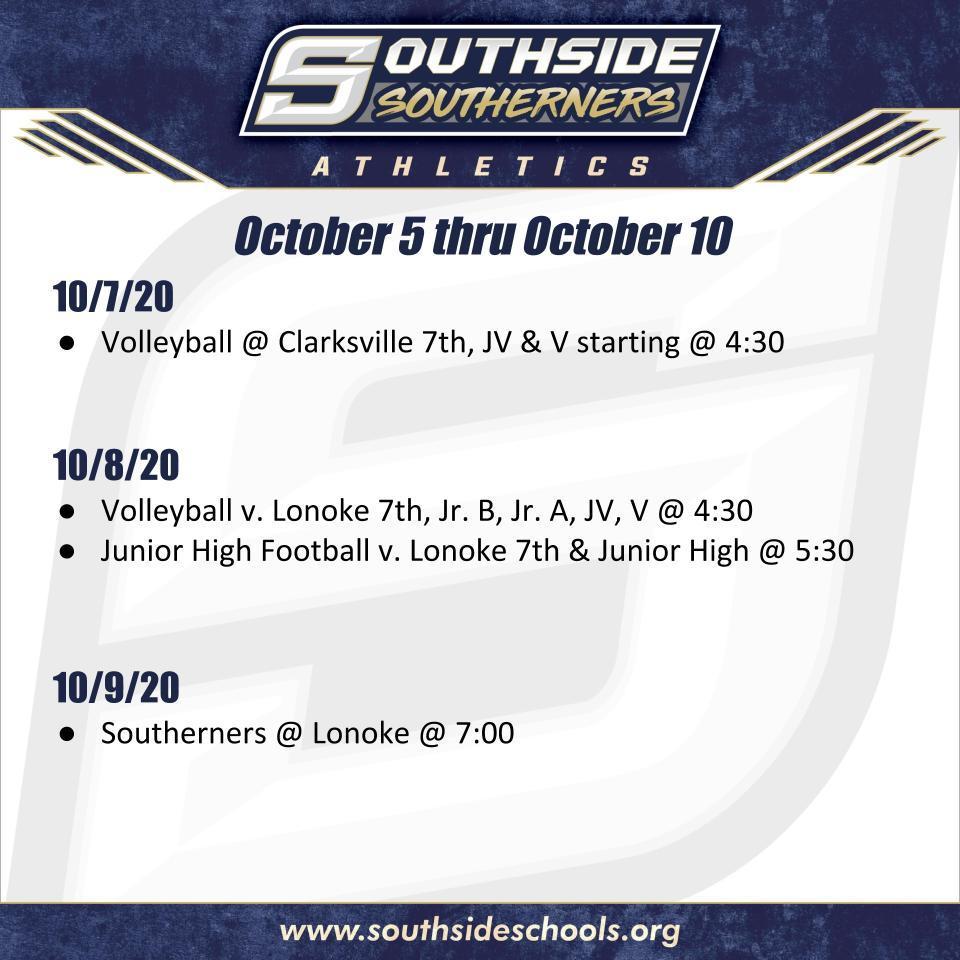 Over the last few years, Southside School District has offered virtual courses for homeschool students. As we prepare for the 2020-21 school year, we want to extend the opportunity for virtual courses to any interested family. School leaders will follow-up with more information. Families interested in virtual courses should complete the short survey. If you have questions, please call us at 870-251-2341.
https://forms.gle/k8LQxSizRATbGbxVA

Breaking News - Governor Asa Hutchinson announced in his press conference today that the start of K-12 Public Schools has been delayed until August 24th. We will be providing additional guidance after we gather more information within the coming days. As always, we appreciate the support of our students, families and community.