Elementary car rider UPDATE! Please use the new road South of the main entrance for morning drop off and afternoon pick up for your students. Please only use the main entrance if you plan to park and walk your students to the front entrance. There will be signage posted by Thursday morning as well as staff to help.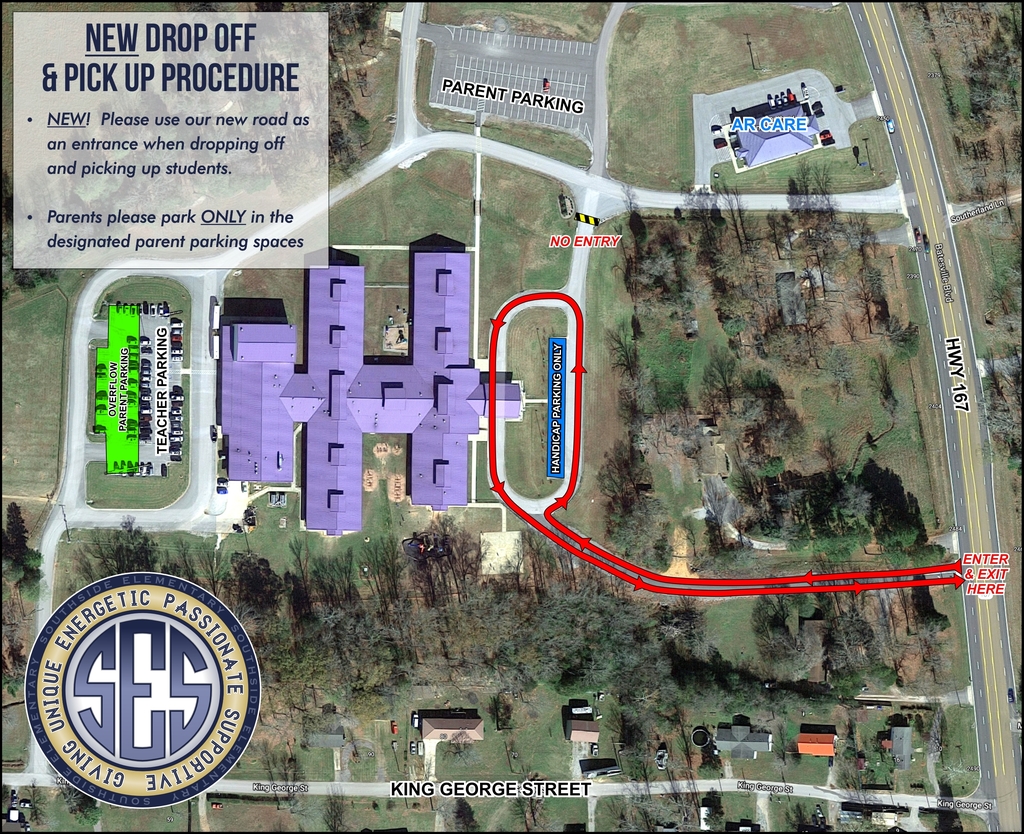 Open house for the upcoming school year has been scheduled for Tuesday, August 16th. Students with a last name beginning with A-L are scheduled for 5:00PM - 6:30PM. Students with a last name beginning M-Z are scheduled for 6:30PM -8:00PM. Date and times apply for all campuses.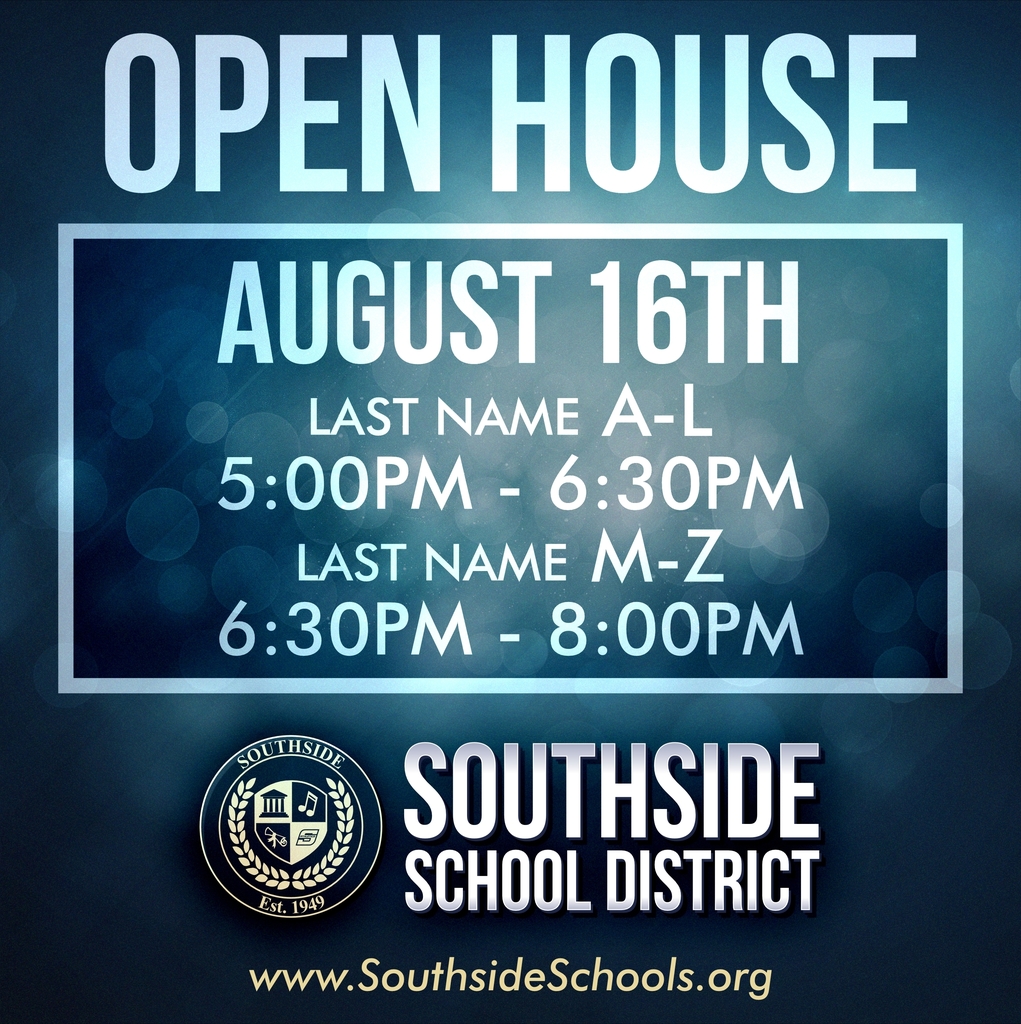 Attached is the school supply list for the 2022-2023 school year for those who would like to get a jump start on shopping!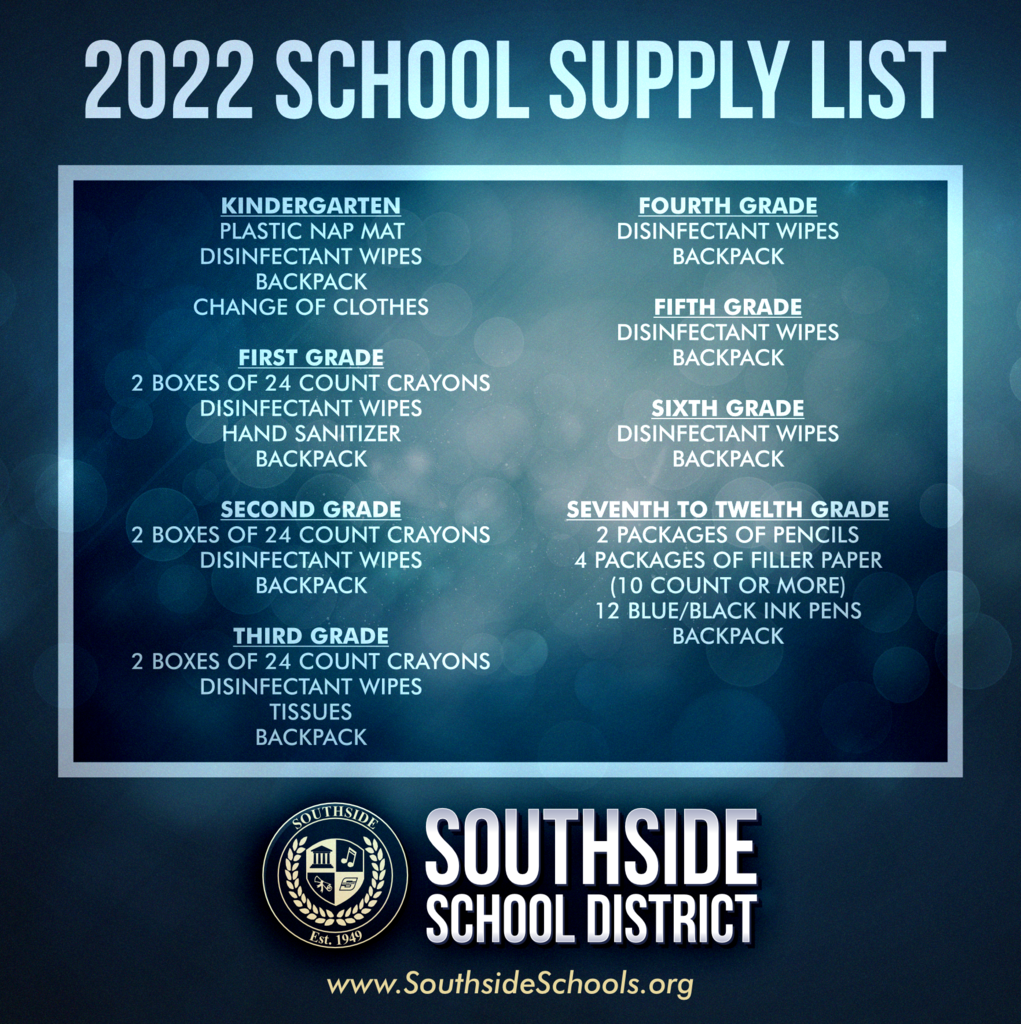 Attached is the school supply list for the 2022-2023 school year for those who would like to get a jump start on shopping!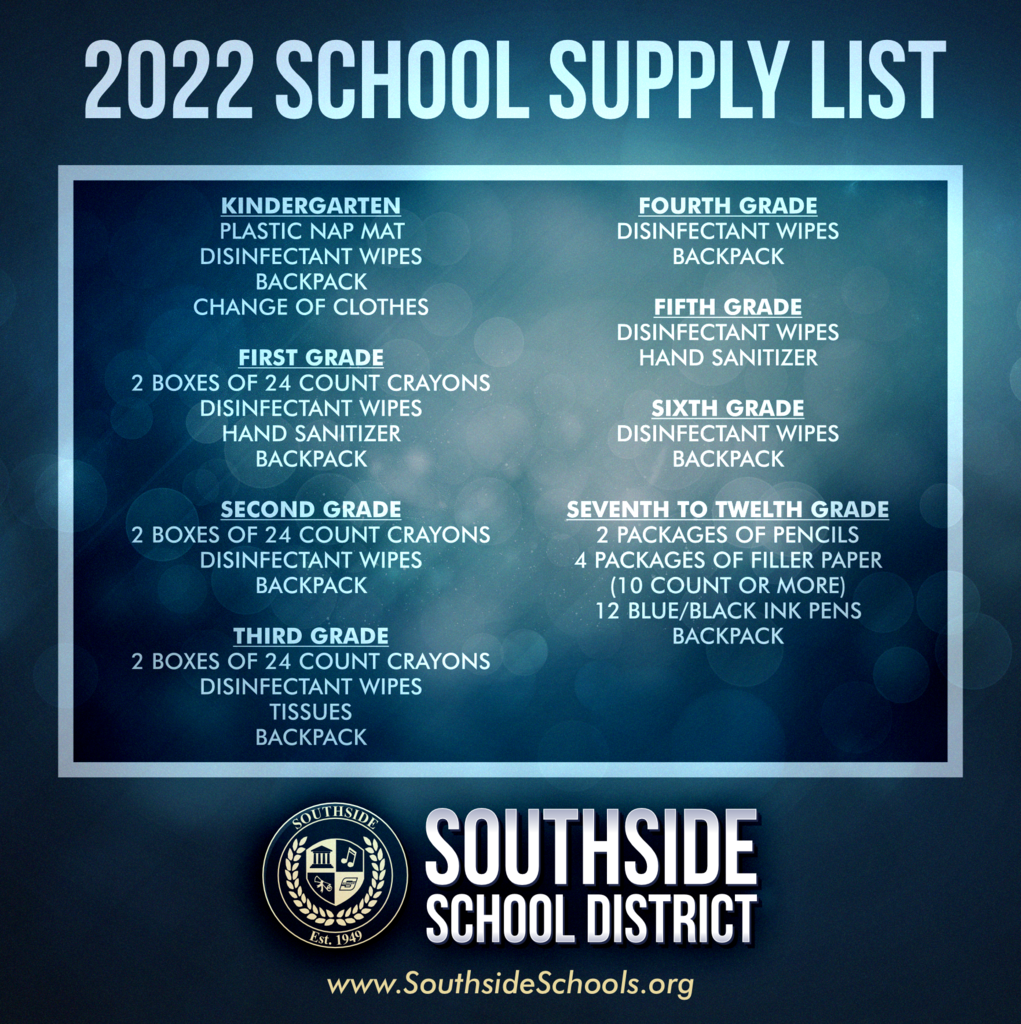 STEM Camp Parents you're invited! Each Thursday of STEM Camp parents are invited to see what your students have been working on all week. Showcase hours are 12:30PM - 1:30PM June 9th and June 16th.

With summer right around the corner, it's time to think about keeping children healthy while school is out. Southside School District provides free meals to children during the summer. This summer, meals will be served at Southside High School Cafeteria at 70 Scott Drive and Southside Elementary Cafeteria at 2460 Batesville Blvd. Starting on May 26, 2022 and ending August 5, 2022. Breakfast time 8:00 am - 9:00am Lunch 11:30am - 12:30 pm. We will be closed on July 4th 2022. Serving days will be Monday - Friday. There are no income requirements or registration. Anyone age 18 or younger may come to eat. For more information, contact Rhonda Fowler or Carrie Douglas at 870-251-2341 or email
carrie.douglas@southsideschools.org
or
rhonda.fowler@southsideschools.org
. Each year, the U.S. Department of Agriculture partners with local organizations like Southside School District, to provide free meals to children when school is out for the summer. For more Summer Meals Sites go to:
https://www.fns.usda.gov/meals4kids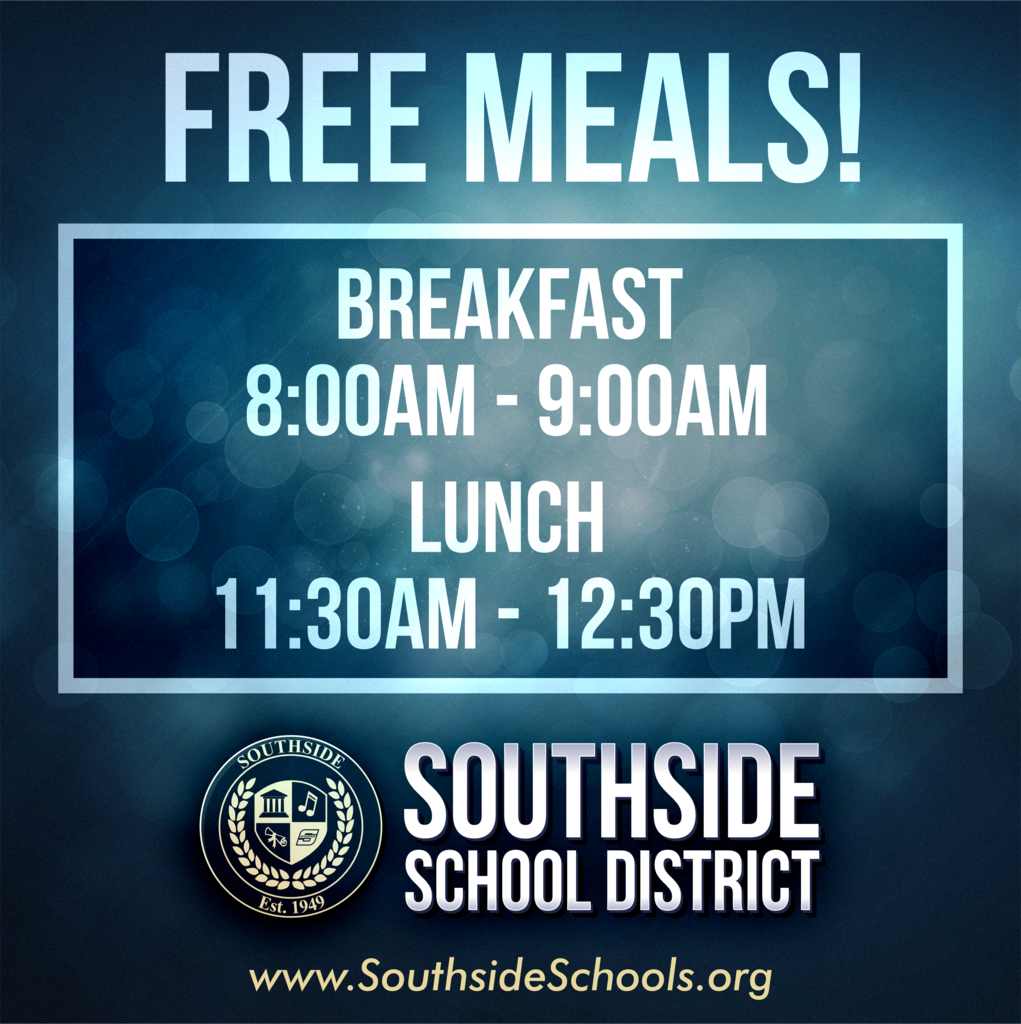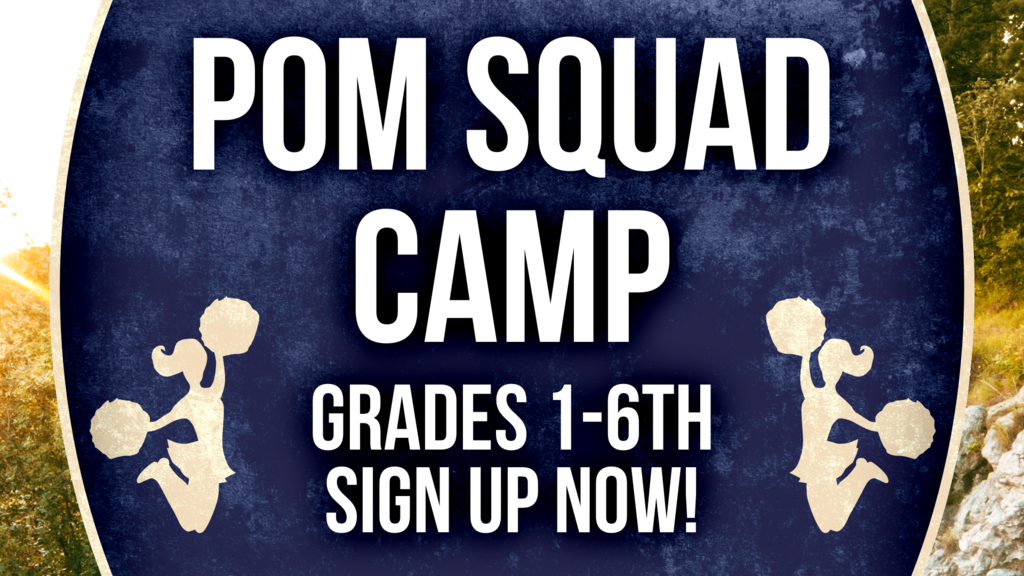 We were blessed today to celebrate these special people and wish them well for their retirement!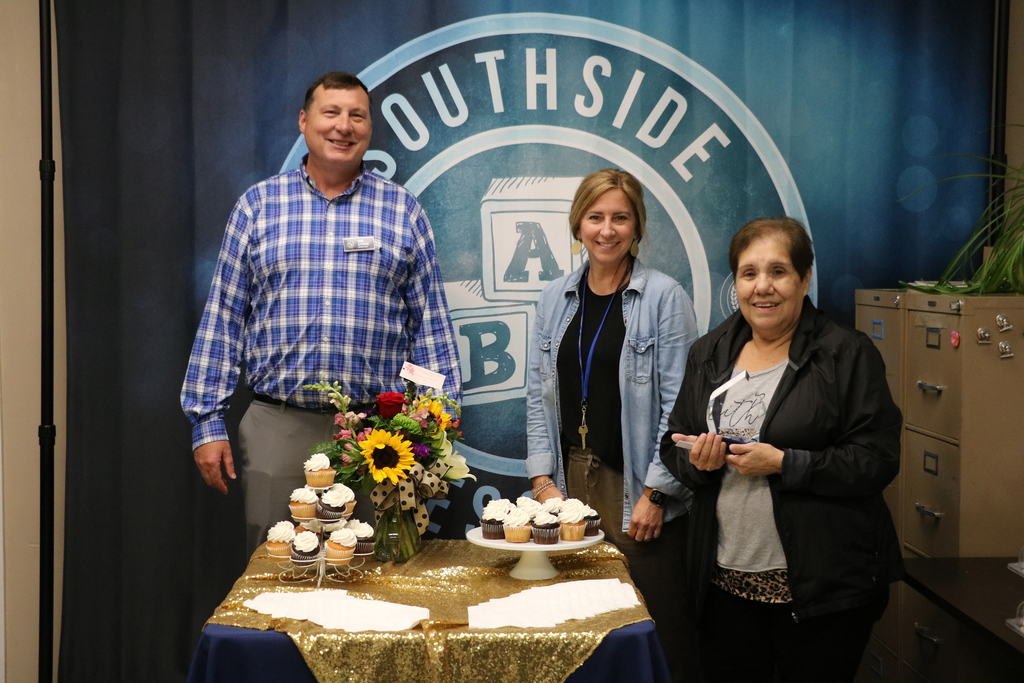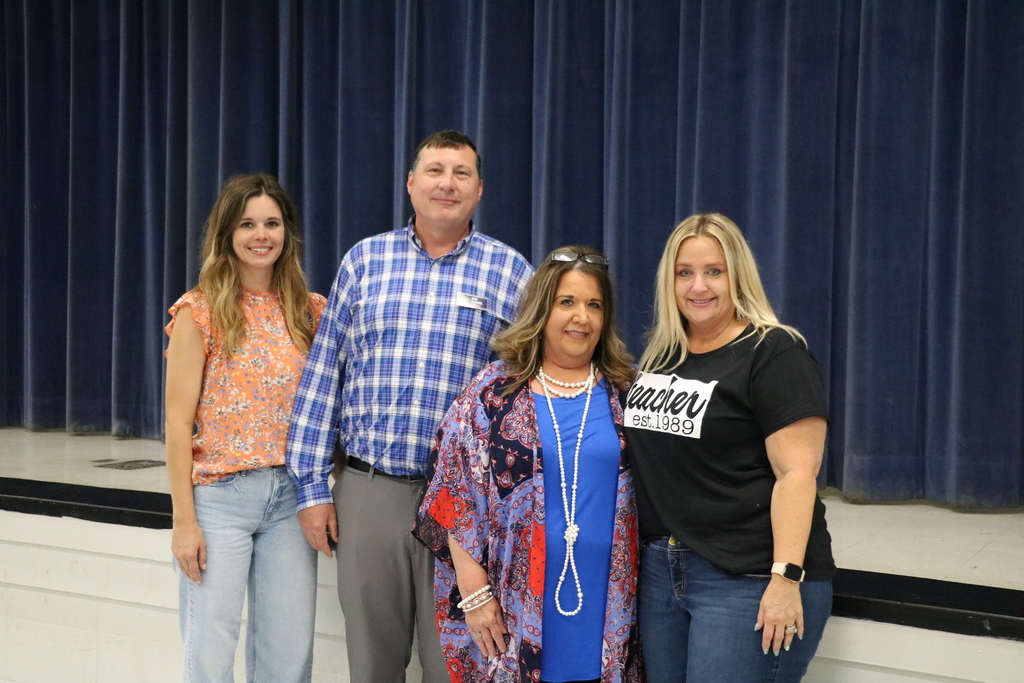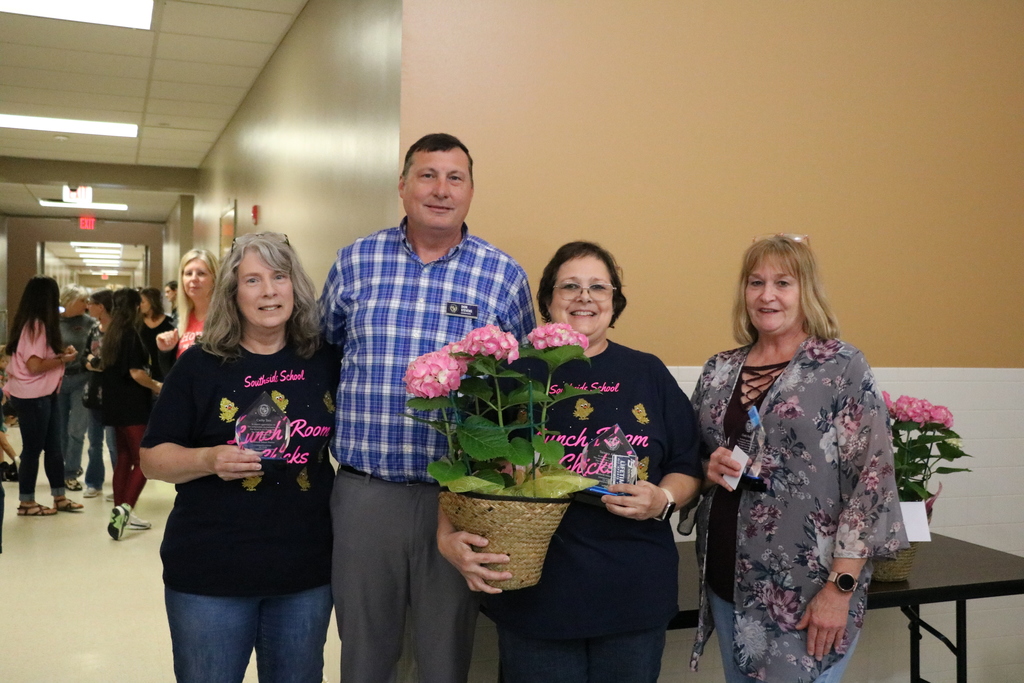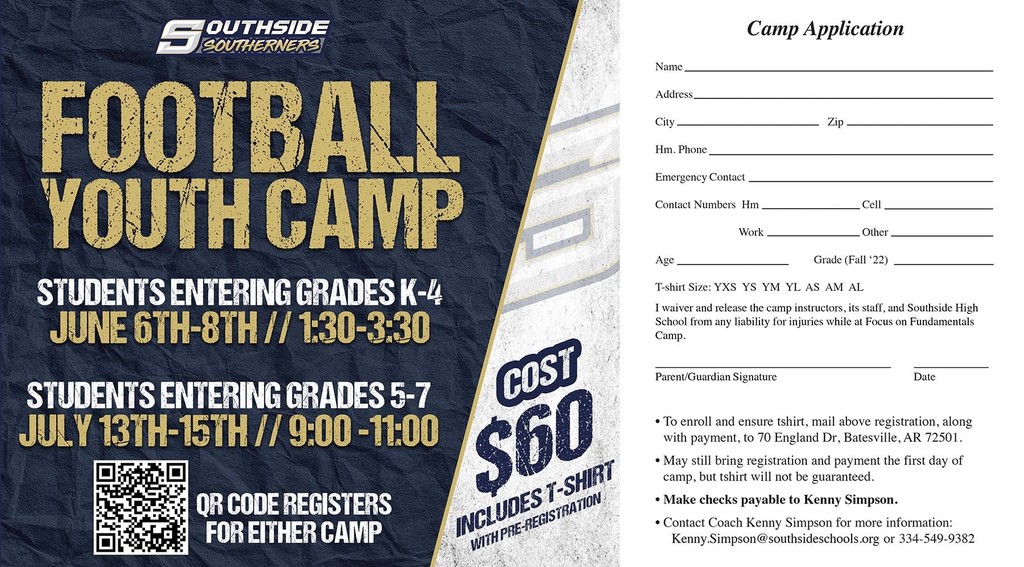 The third grade performance of The Arkansas Traveler was a success! DVDs of the performance can be purchased from Mrs. Harris for $5.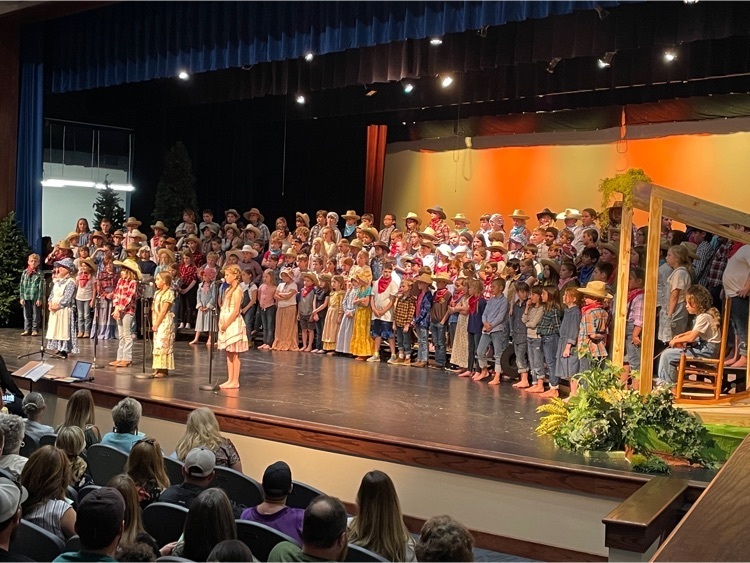 Ms. Taylor and Mrs. Lovell took a pie in the face today from students who showed growth in their MAP testing!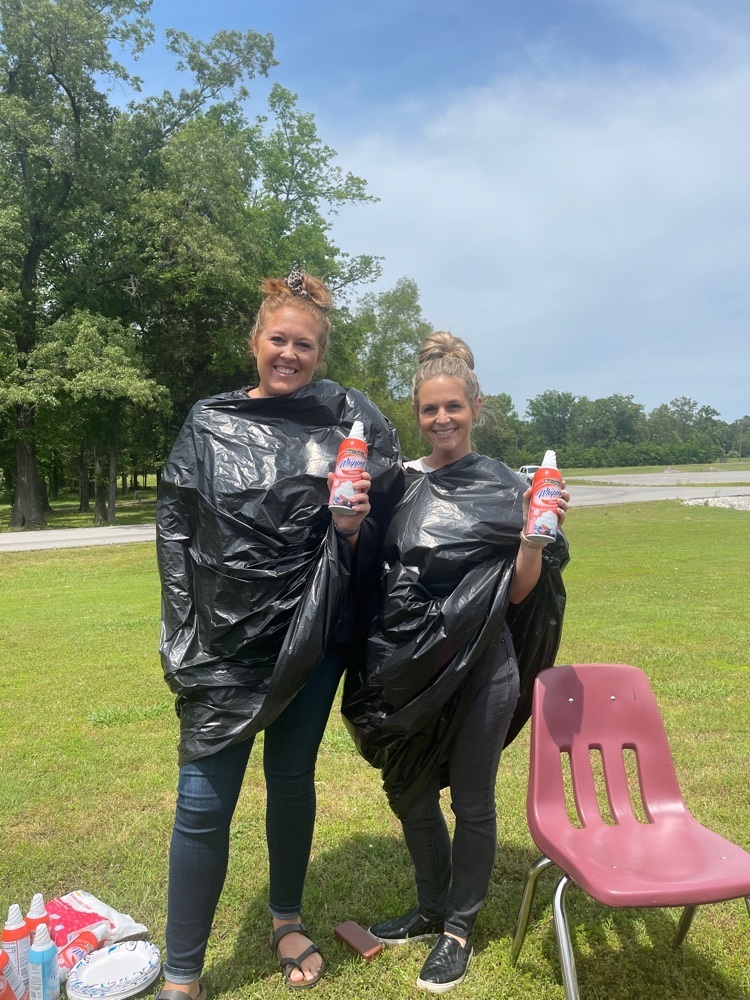 Don't miss out on this wonderful opportunity! Kids will be able to take part in courses like Dino Dig, Robotics, Science Superheros, and The Physics of Sports! Follow the link or scan the QR code to register your child today! The deadline to register is Monday! Daily schedule is from 8:00-1:30. Detailed information can be found via the link.
https://sites.google.com/southsideschools.org/2022southside-stem/home?pli=1&authuser=1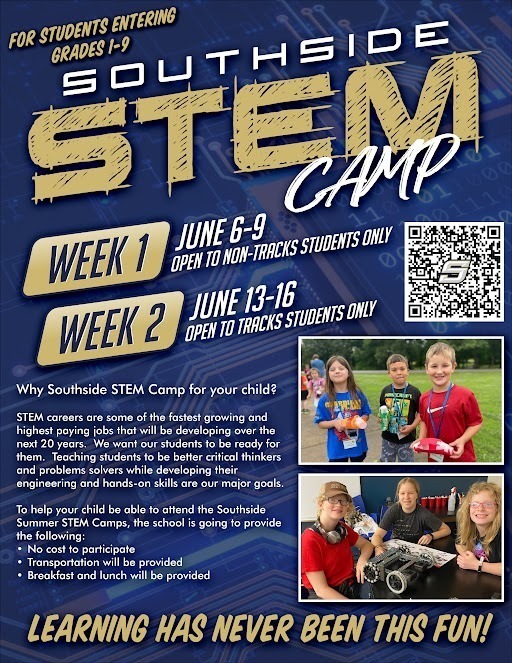 Classworks is an online comprehensive computer learning program that pinpoints a student's individual learning gaps and/or academic strengths according to their NWEA MAP scores and designs an individualized learning plan. Classworks has recognized three Southside students as Classworks ALL-Stars. These students are in the top 500 in the U.S. with the highest time on task with at least an 80% mastery of their activities in Classworks! Congratulations to Graci Engles (3rd grade), Zelda Lemley (1st grade), and Delesia Foster (3rd grade)!

If you're considering becoming a substitute, this is the perfect time!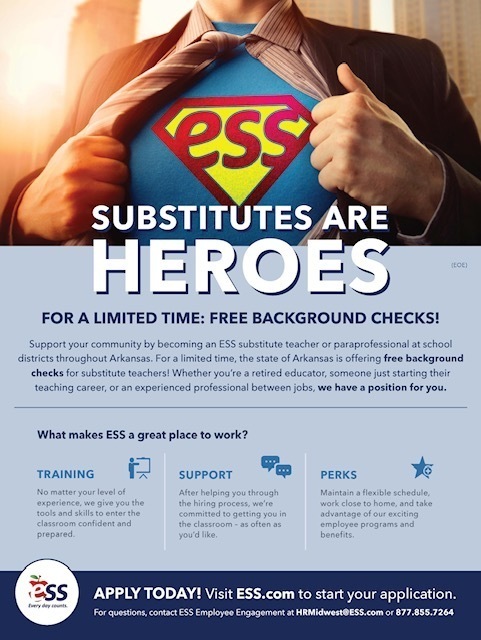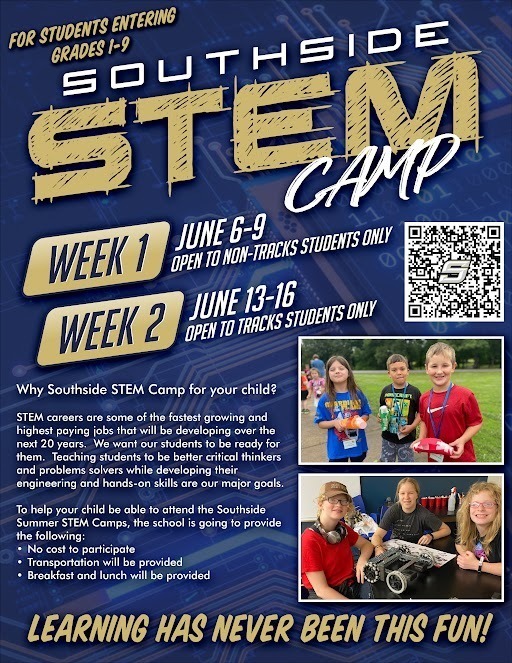 In honor Principals Appreciation Day, we are so thankful for our fearless leaders! Thank you for creating a school that we love to come to!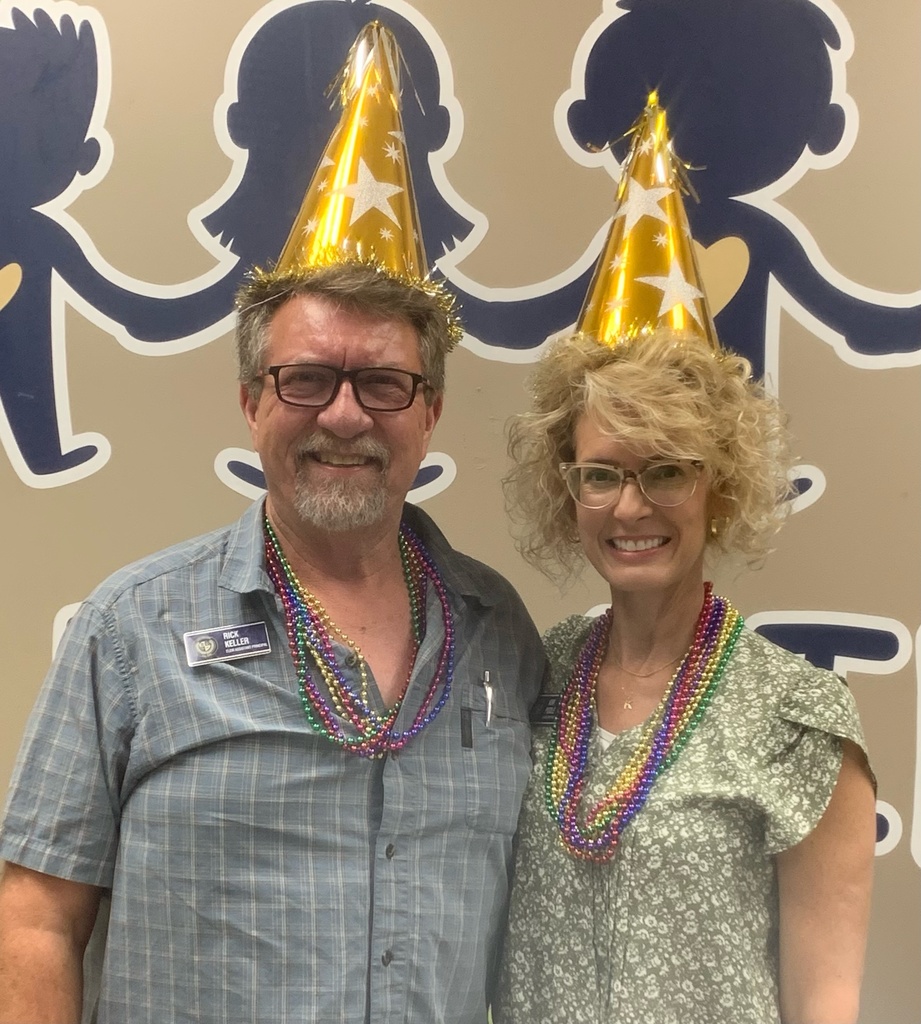 Mark your calendars for this exciting opportunity! More information will follow closer to camp time.