Our School Board Members are very important to us, and we would like to spotlight each of them in honor of School Board Appreciation month! We are so blessed to have people who continually have our students' best interests in mind serving our District. Join us as we find out a little bit more about our Board President, Brad Cummings.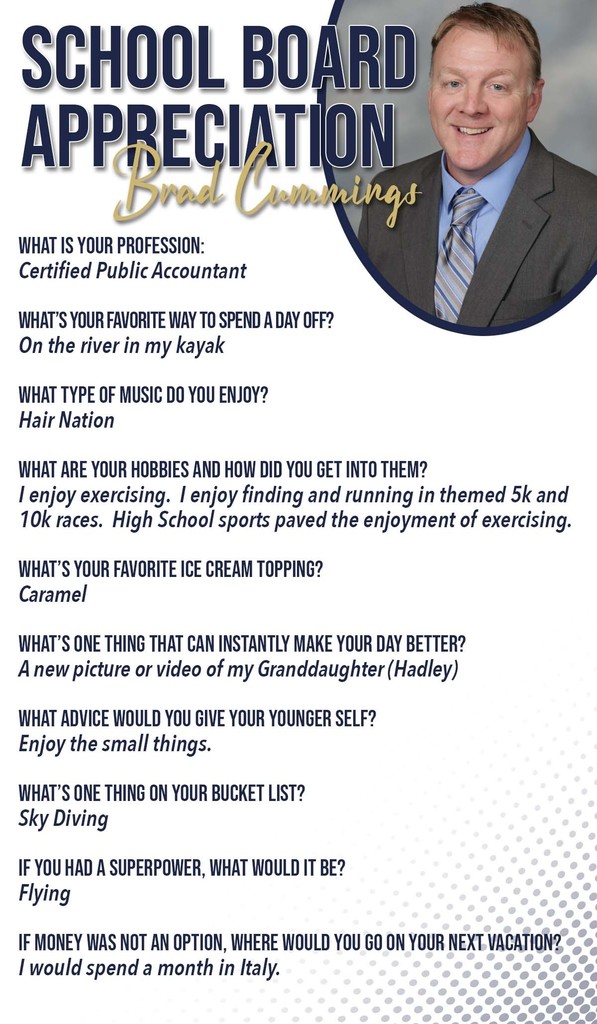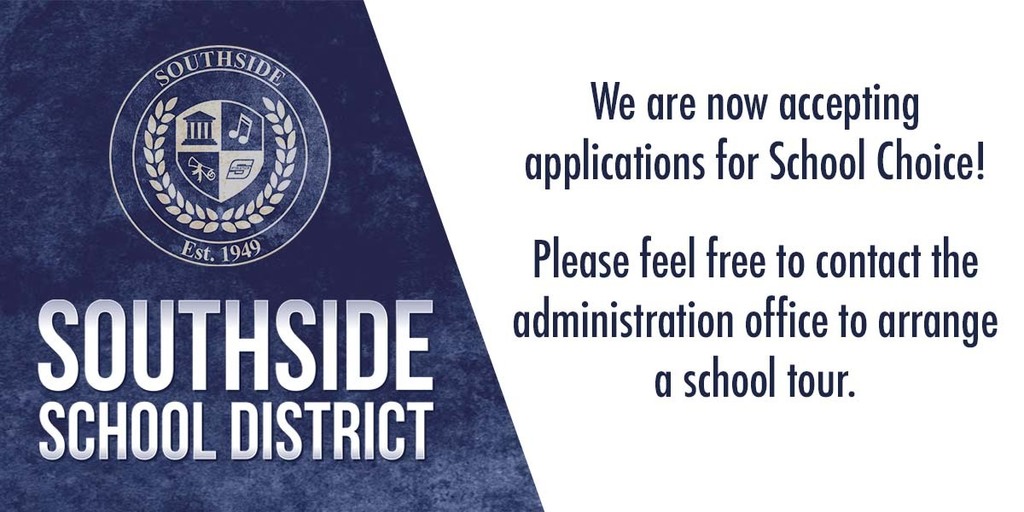 Athletic Update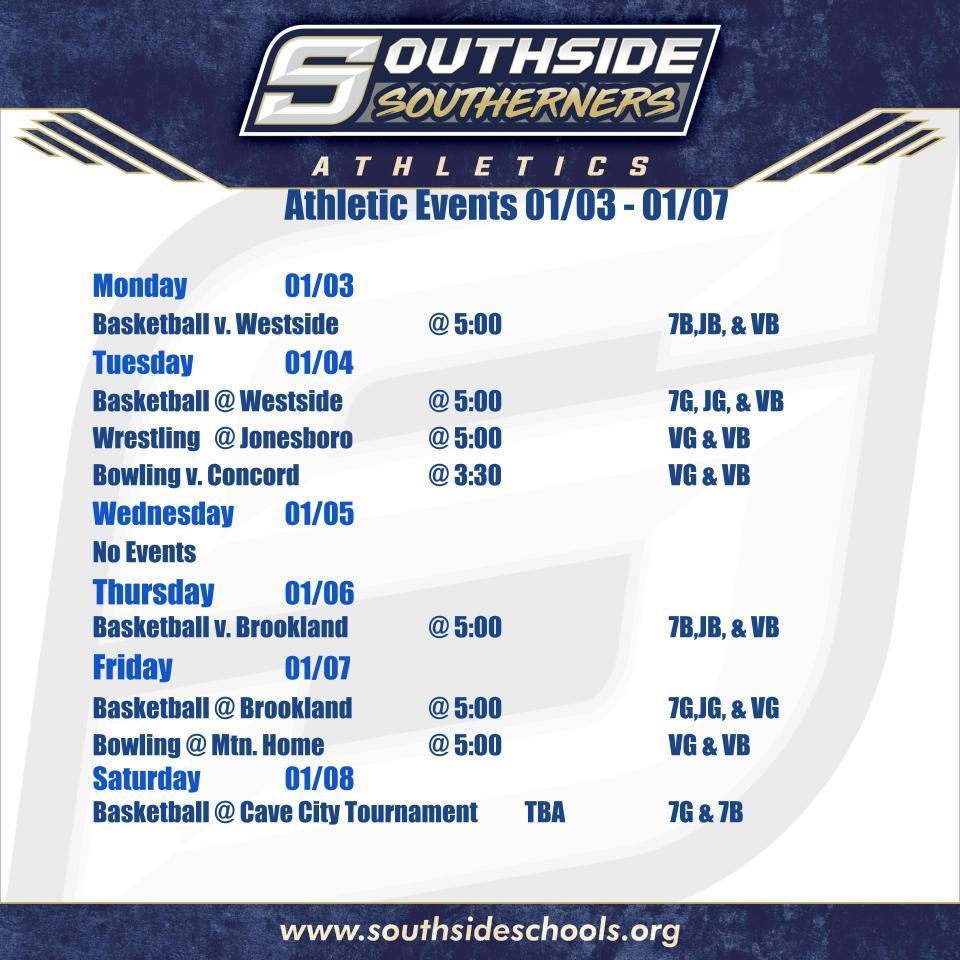 Southerner Spotlight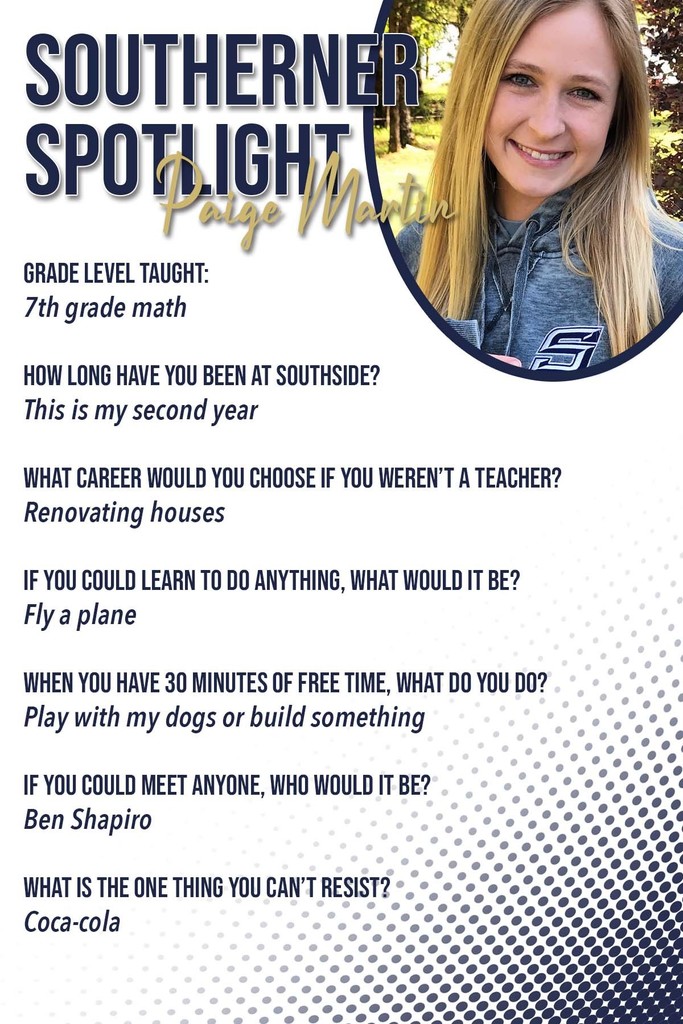 Southerner Spotlight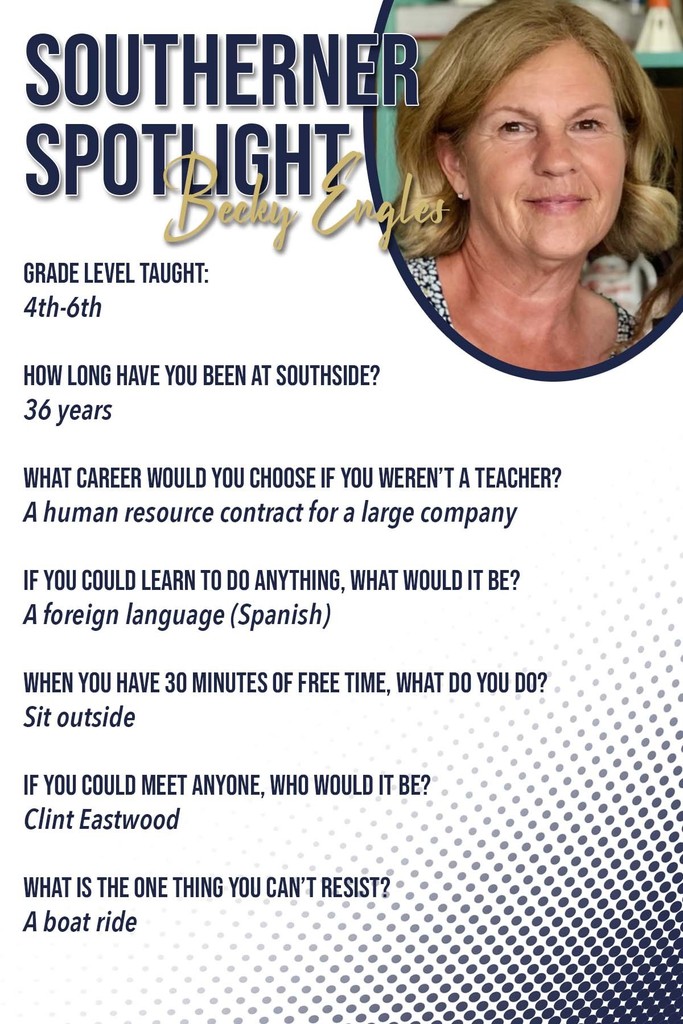 Southerner Spotlight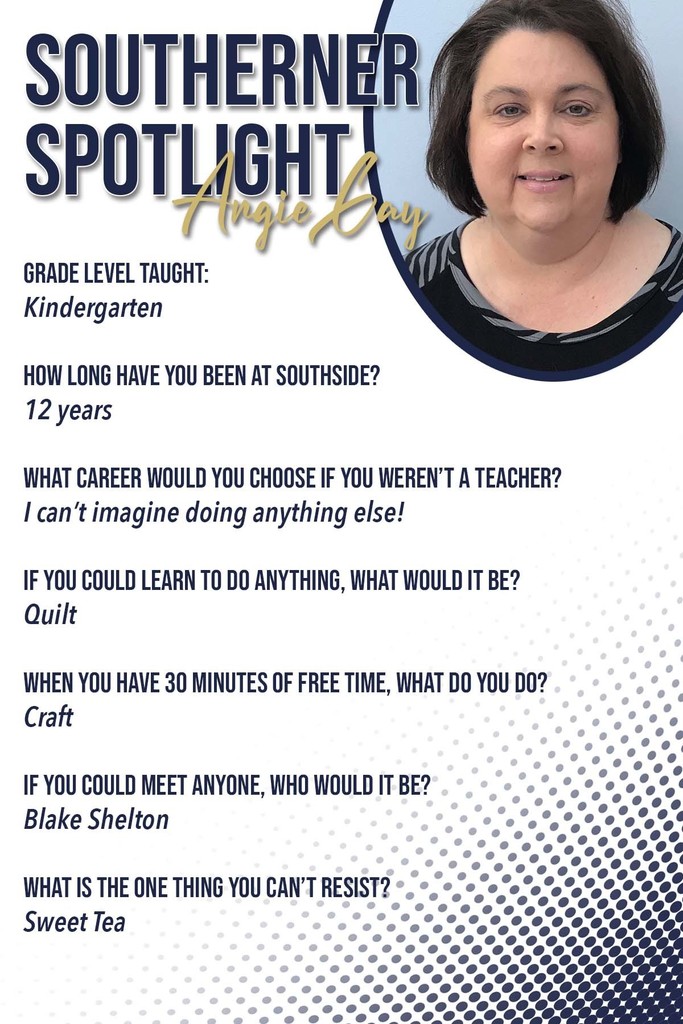 Southside Shoutout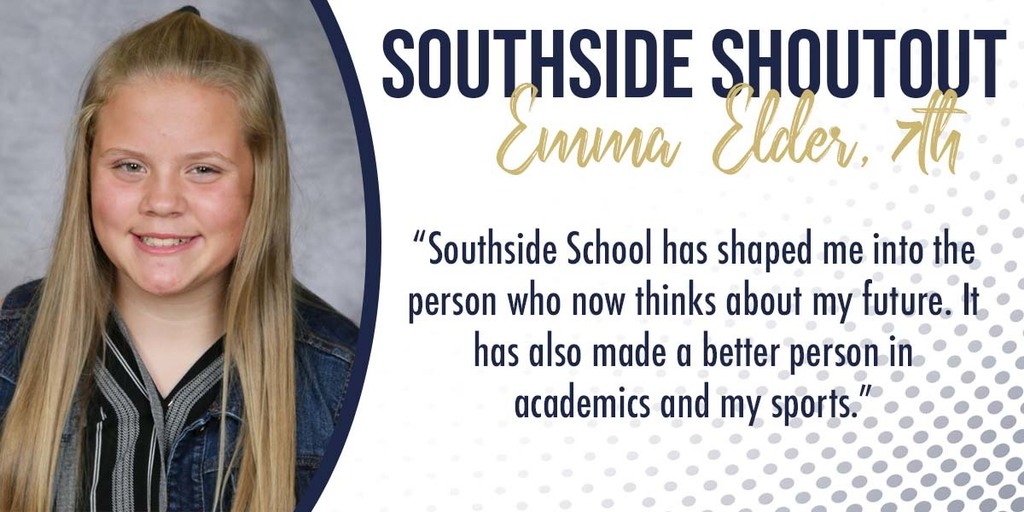 Southerner Spotlight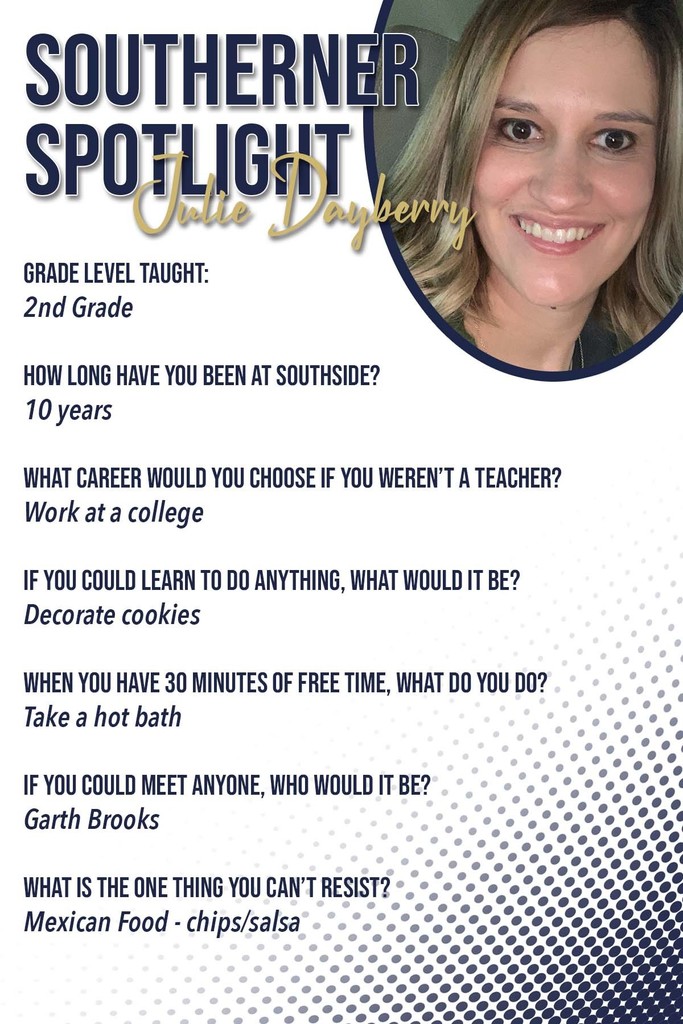 We would like to thank White River Health Systems Foundation for donating $2,000 to support the Food Pantry. This generous gift will help many people during the holiday break!

Southside Shoutout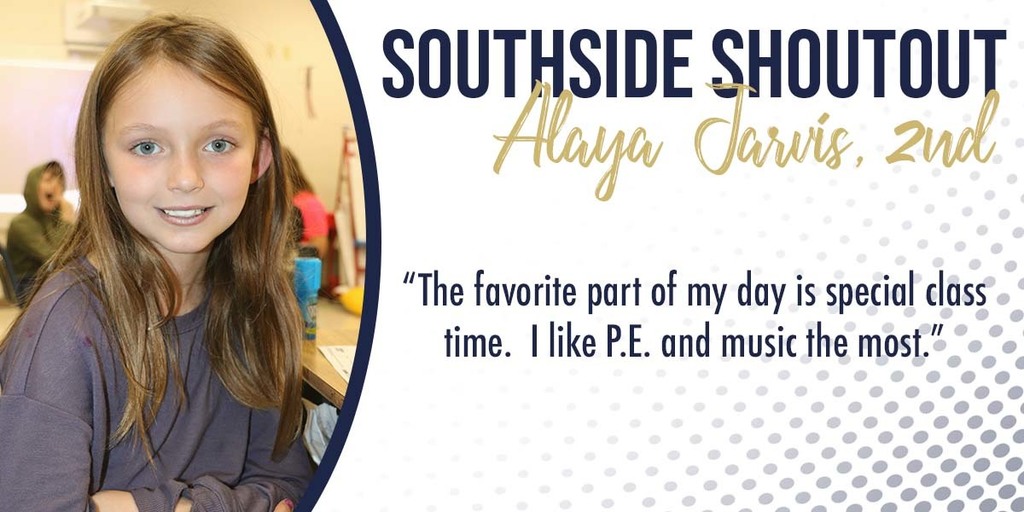 Athletic Update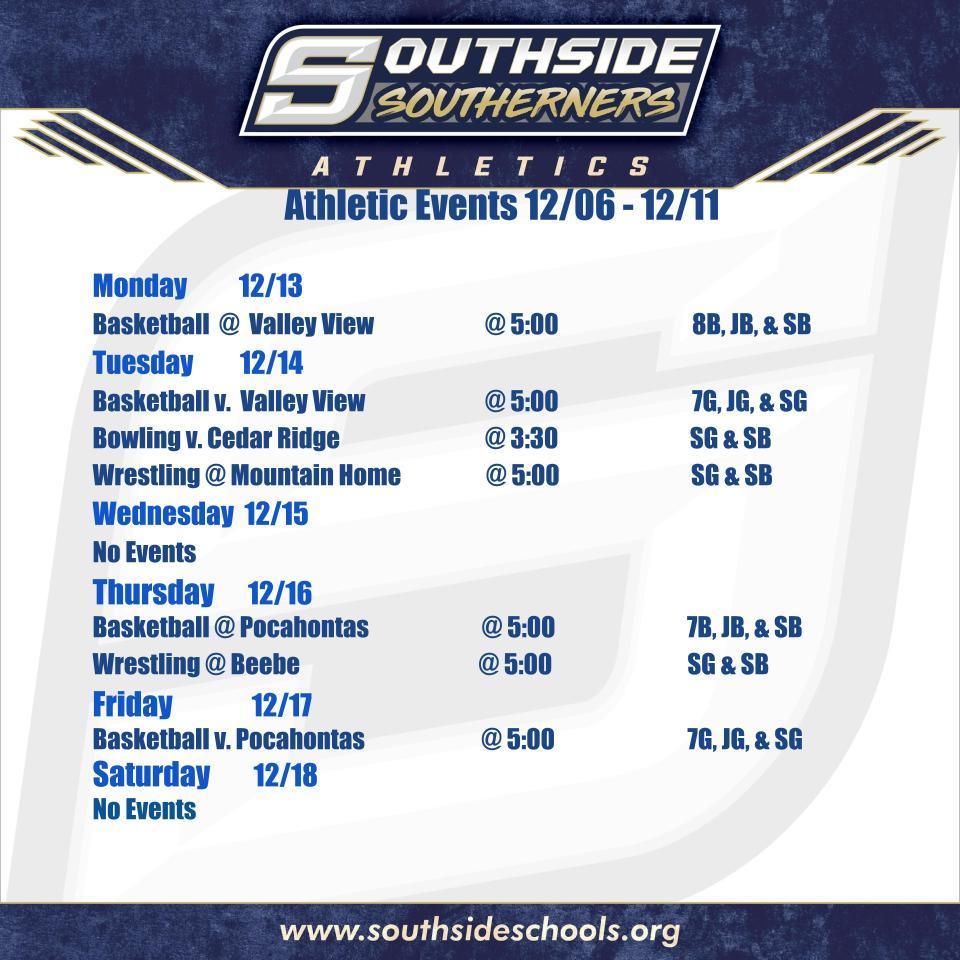 Southerner Spotlight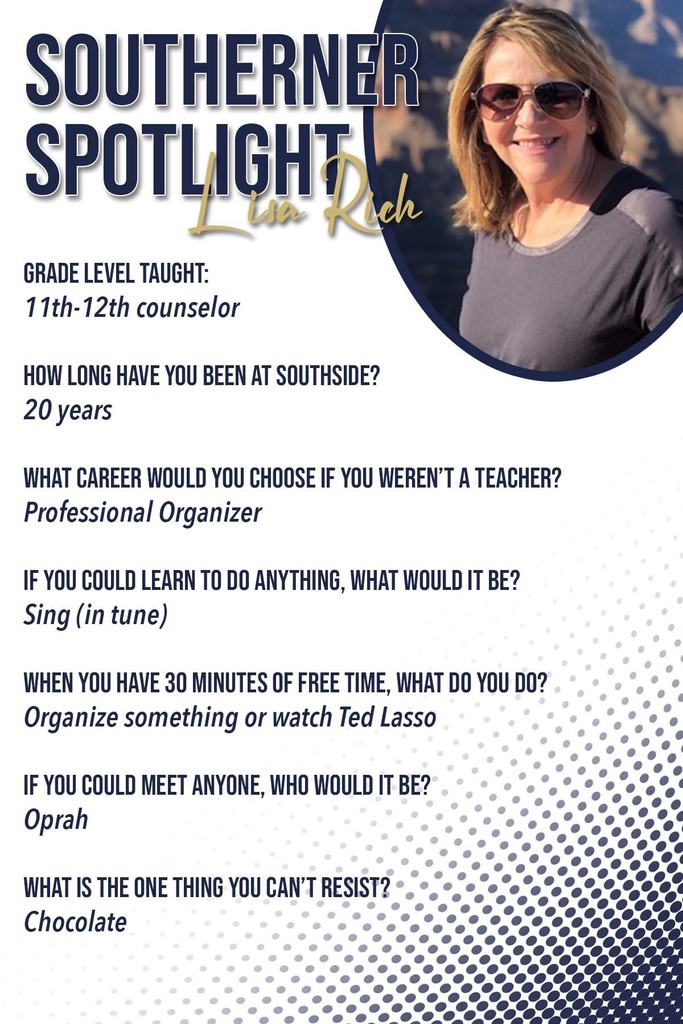 Southside Shoutout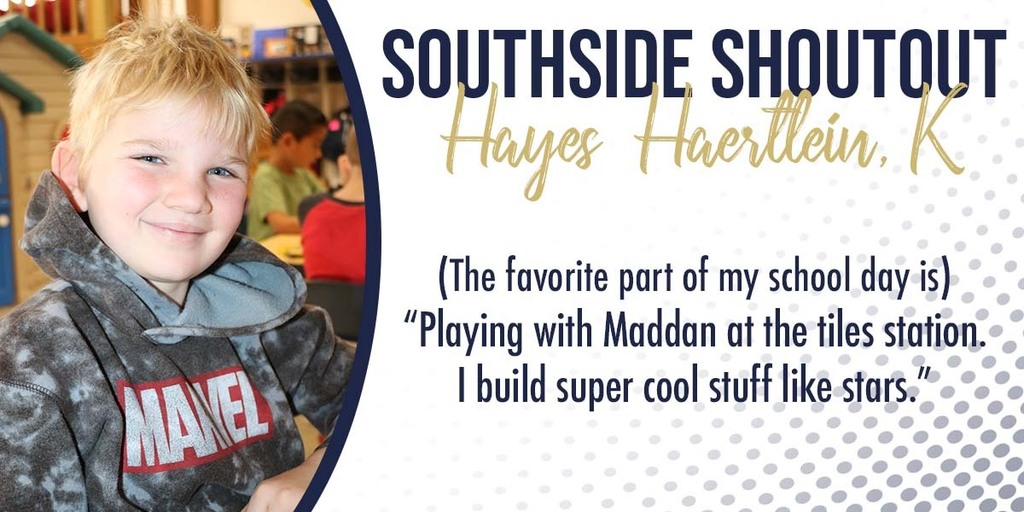 Southerner Spotlight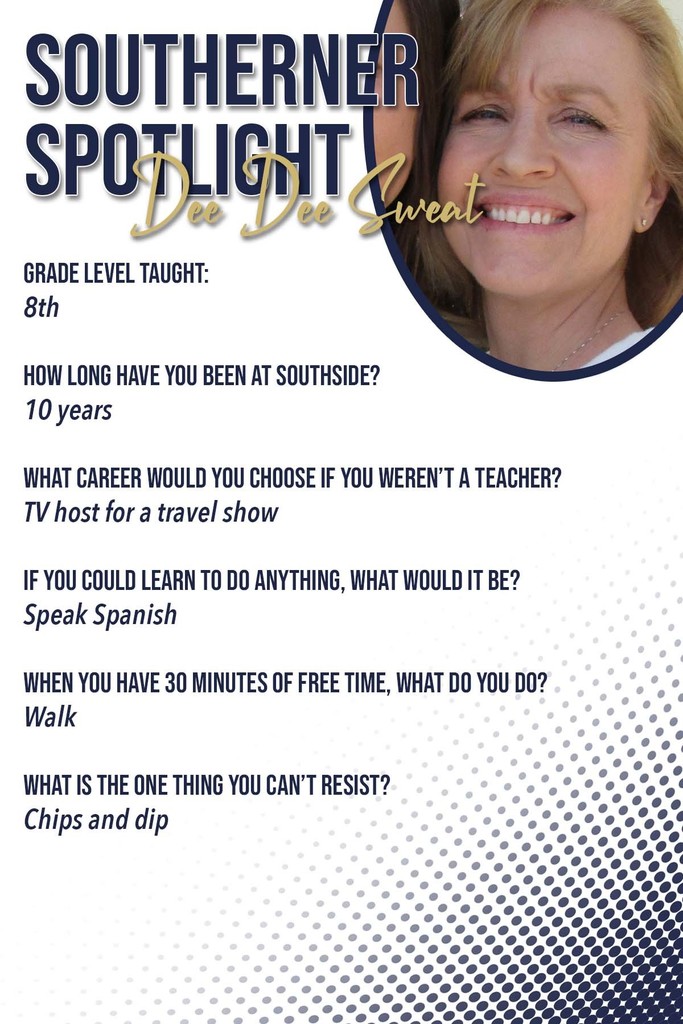 Athletic Update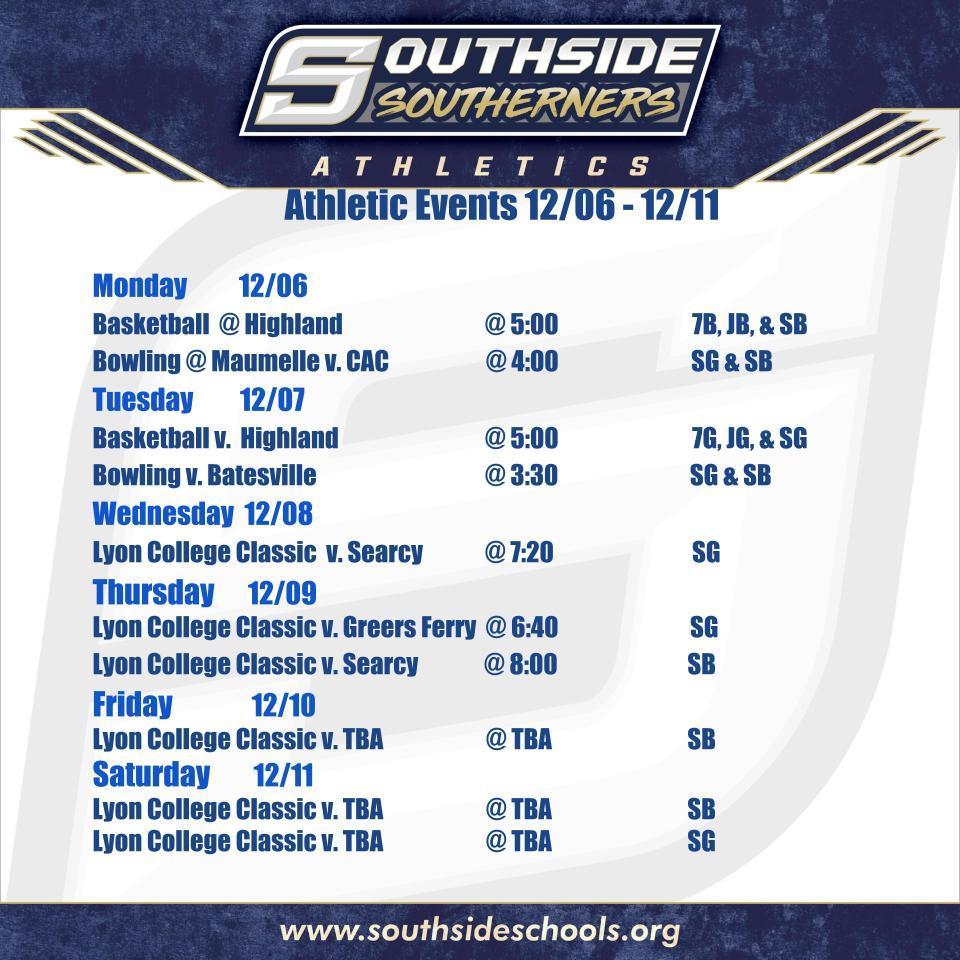 Families of Southside Students may request school meal pick up during the Christmas Break. A drive-up event will be held on Tuesday, December 21 and Tuesday, December 28. Each box will contain five school lunches and five school breakfasts. Meals can be picked up between 9:30-11:30. Sign up via Google Form or call Rhonda Fowler at 870-251-2341. Registration Ends Tuesday, December 14, 2021 at 2:00 PM
https://docs.google.com/forms/d/1BjNX4p17BWyaZ0a_RPJBWIXXgXJDUTZnK0LtR3Y50fY/edit?ts=61a7f40c

Southerner Spotlight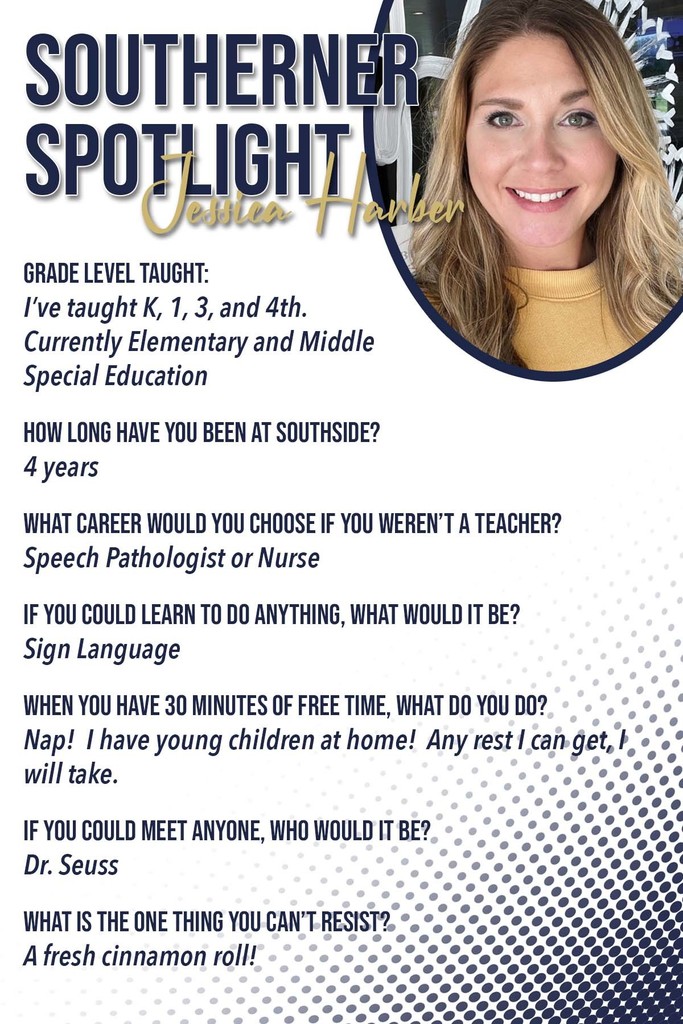 Inclement Weather Notification Plan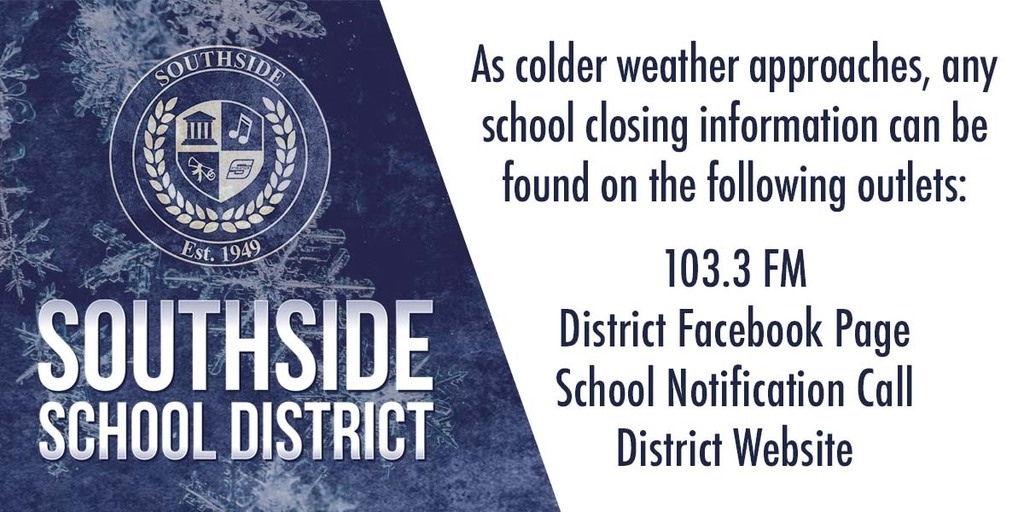 Southside Shoutout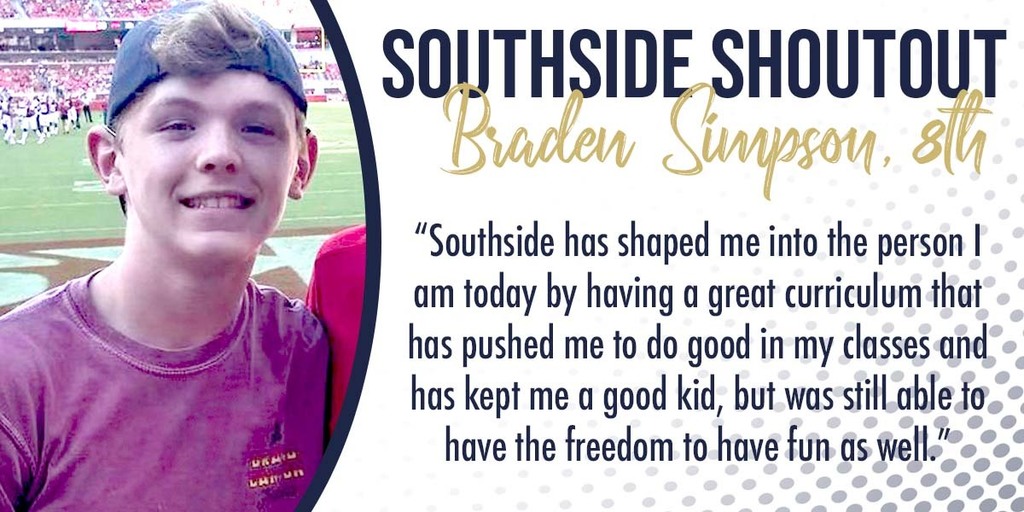 Southerner Spotlight